BEFORE YOU GO...
Check how Shufti Pro can verify your customers within seconds
Request Demo
No thanks
FInTech has come a long way from being a mere futuristic technology and has achieved scalability by making strides towards large-scale public adoption. Investments are pouring in and new startups are mushrooming in every geographical region of the world, offering multiple financial technology trends that are enabling conventional finance world, introducing new banking technology innovations and creating a transparent environment to conduct online banking. Fintech companies were able to process $3.5 trillion in global transaction value by the end of 2017 and the safest projections estimate that the volume will swell to $8 trillion by 2022, showcasing an annual growth rate of 18%. The ability of Financial technology to tackle online fraud and help with compliance related issues has also pushed banks all over the world to force their regulators to approve integration of new FinTech with their banking operations.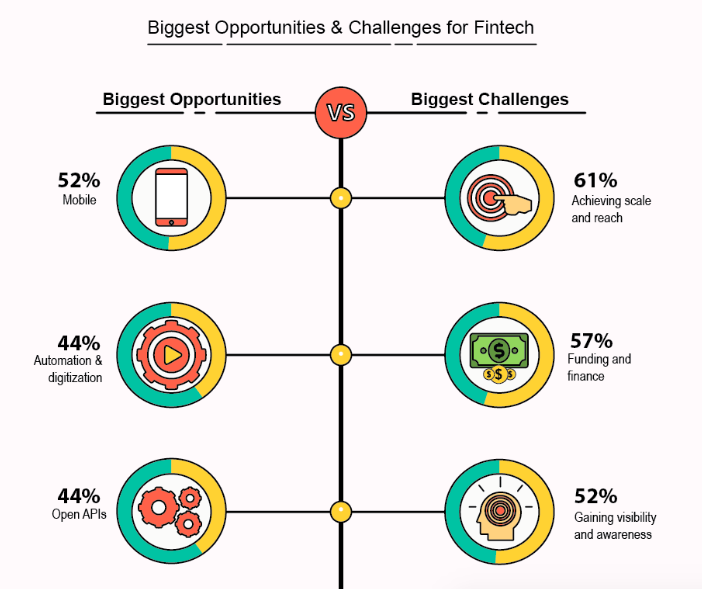 Source: 16best.net
Financial Technology has surely outlived the hype, unlike many other technologies that promised to deliver a new future but failed miserably in the end. Self-driving cars, we are looking at you. But enough about past, let's talk about the future, the future of Fintech and some leading fintech trends that will be giving rise to new technology in financial services in 2019.
Big Money is Coming
FinTech has not only resolved the issues related to conventional banking and finance world but it was able to earn deep pockets for itself in recent years. Looking on year on year growth for Fintech investment,  it is expected that by 2020 Financial Technology startups will be able to more than double their investments from what they were in 2015. The biggest catch is that the largest spike in investment charts is expected in 2019.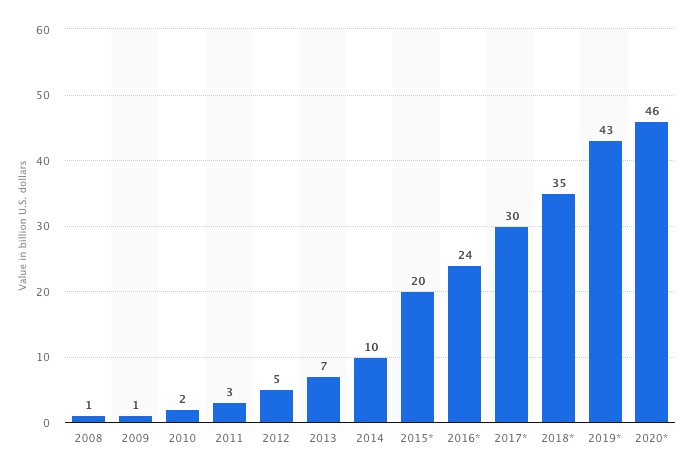 Stats courtesy: Satista
Expected ROI to jump
Fintech gurus took notice when they heard, "with great power comes great responsibilities". So they are going to ensure that powered by great investments, Fintech sector was returning substantial ROI for the trust shown on their abilities to introduce new technology in financial services. In a recently released report, it has been estimated that fintech sector will be expected to offer 20% ROI to its investors. So whether it is remote account opening services or the ability to perform AML compliance in real-time, fintech trends in 2019 will not only be productive for their customers but for their investors as well.
Blockchain Adoption
Yes! You read it right, Fintech will be moving towards Blockchain as it is the way forward for the financial world if they want to fight with frequent data breaches exposing confidential and highly sensitive financial information of their customers. The best thing is that financial services, or more accurately, the fintech startups that will be working with the financial industry are very open to the idea. 77% of them expect that blockchain will be part of an in-production system process in the coming years.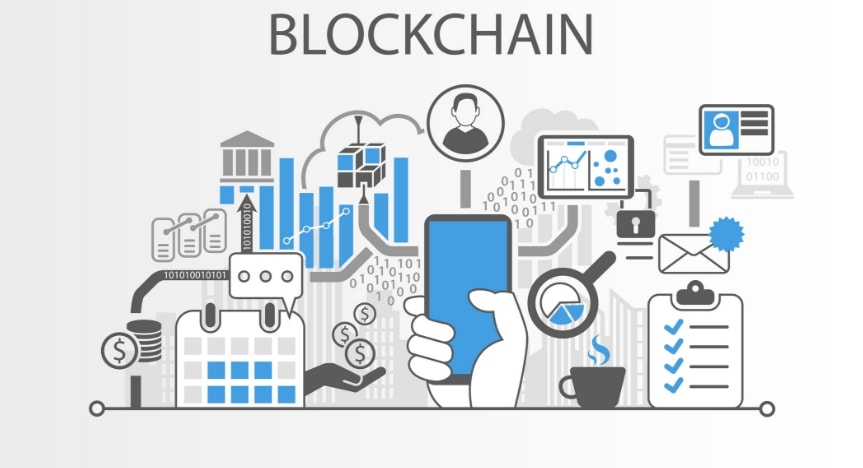 Increased Regulations
2019 will see more financial regulators and banking watchdogs issuing guidelines to make FinTech compliant with national and international laws. It will assist in streamlining of various types of fintech and fine-tuning of scalable fintech products. New banking technology innovations will finally be able to integrate with multi-national banks.
Financial technology trends in 2019 will help fintech startups with even the most humble origins to become part of the big league in the financial world.  Financial compliance coupled with large investments will enable larger banks to either partner up or sign merger plans with fintech players with the most innovative players of the fintech industry.
Recommended For You: