Address Verification Solution
Our address verification service validates against local and global databases to help you stay ahead of fraudsters
Request Demo
WATCH HOW SHUFTI PRO PERFORMS ONLINE ADDRESS VERIFICATION
Verify in seconds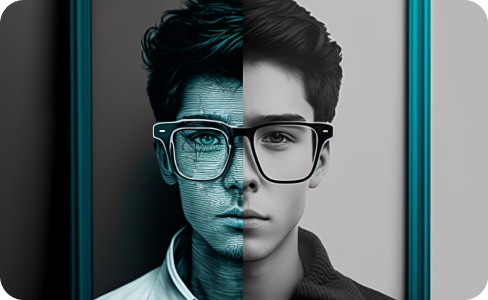 From 3000+
ID documents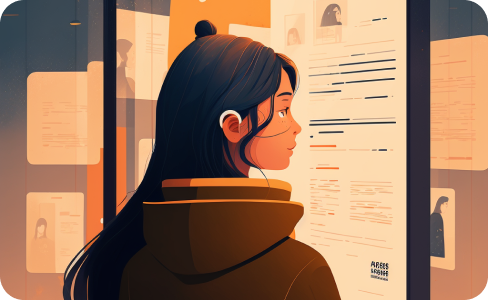 In 150 languages
across 230+ countries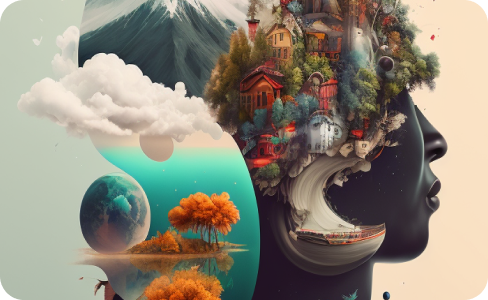 Validate, Look-up and Standardise Address in Real-time!
Reduce chargebacks & enable risk-free business flows with online address verification. Authenticate your customer proof of address within seconds in 230+ countries and territories by looking up information in global address registers.
Residential address
Business address
Legal address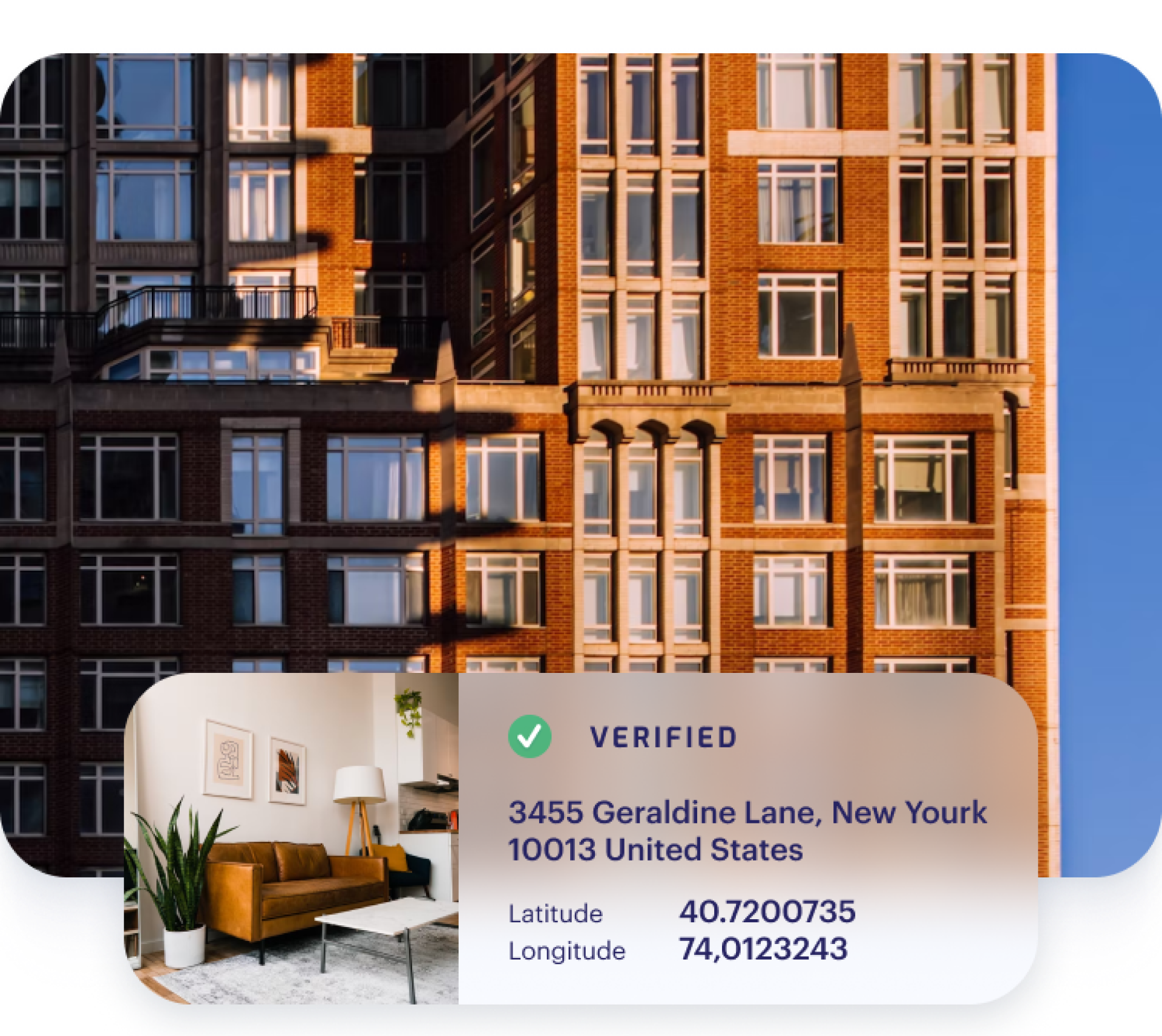 Enhanced Address Validation Solution with Added Options
Shufti Pro's comprehensive Address Verification solution incorporates multiple options to cater to the needs of global businesses in 230+ countries.
Address Verification services
Efficiently extract an individual's address from their identity document through OCR and match against the user provided address in real-time.
Automated data extraction
Real-time address document validation
Partial and Exact address match features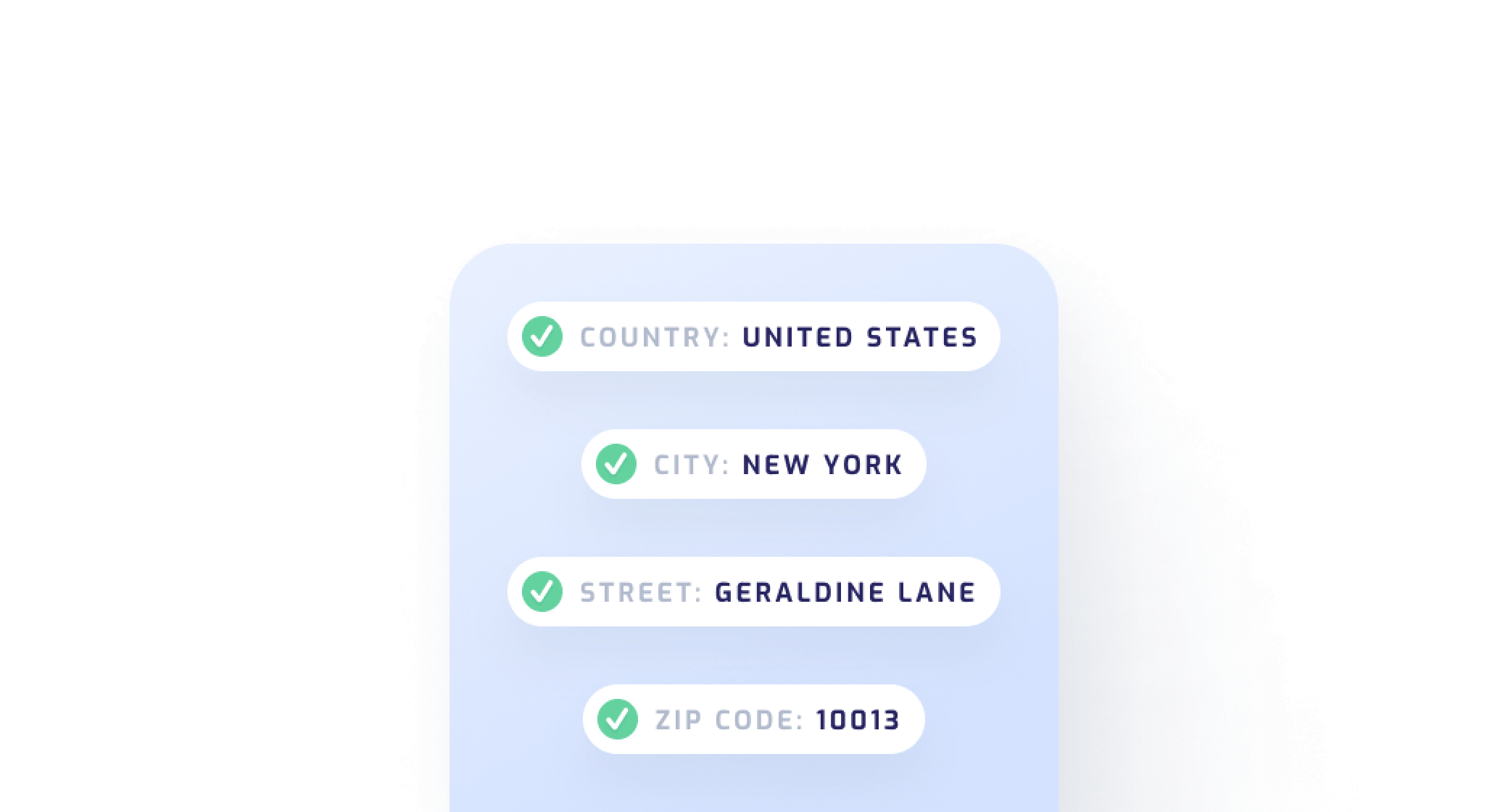 Address Look-up
Confirm is the user's address is valid or not with Shufti Pro. Verify addresses through global databases.
Country specific address databases
Databases from 230+ countries & territories
Real-time ghost address detection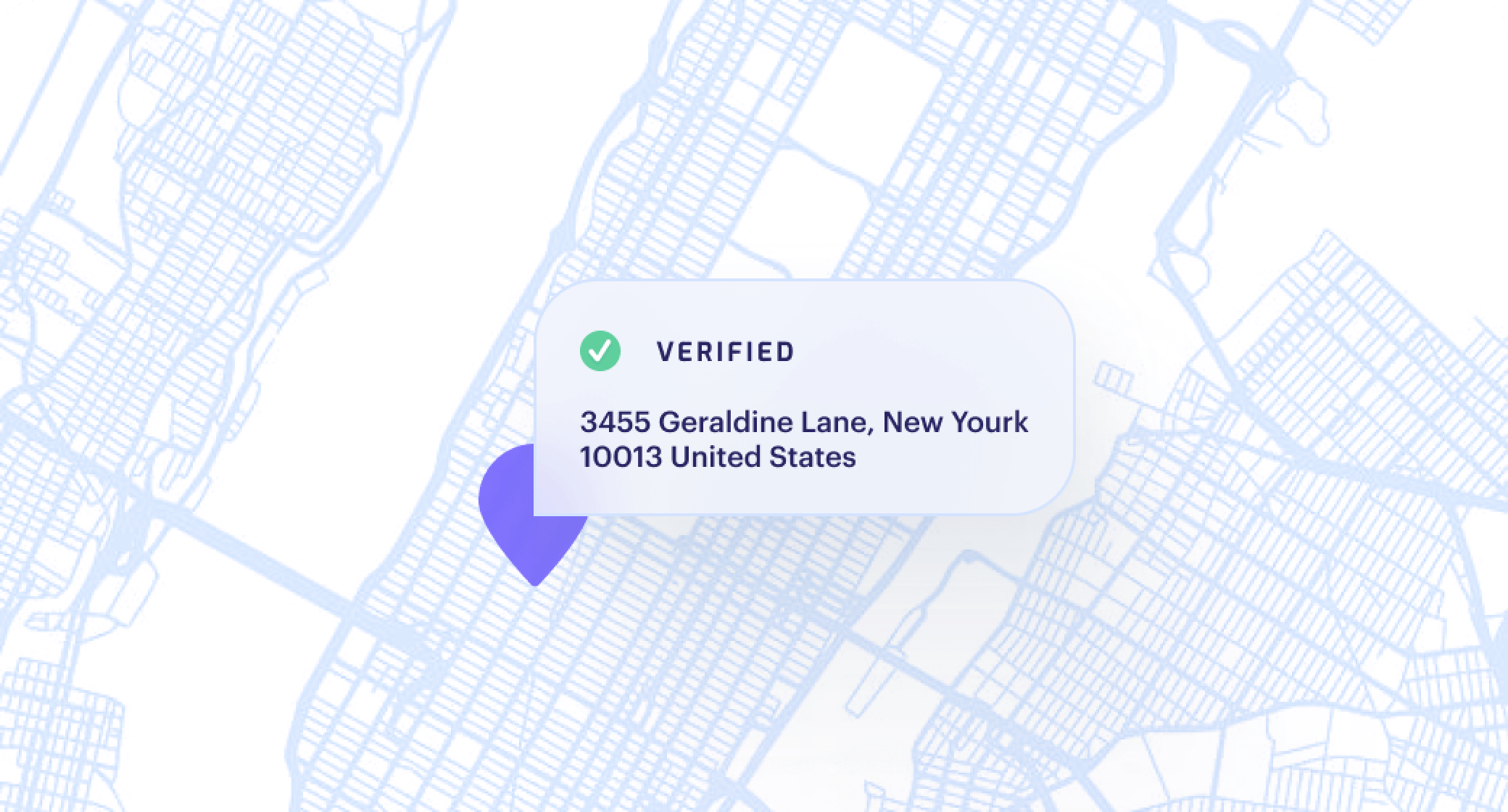 Address Parsing
Deconstruct your entered address in separate address fields such as house number, street, etc. with Shufti Pro's data parsing service.
Effective address management
Global lexicon and parsing
Standardisations with USPS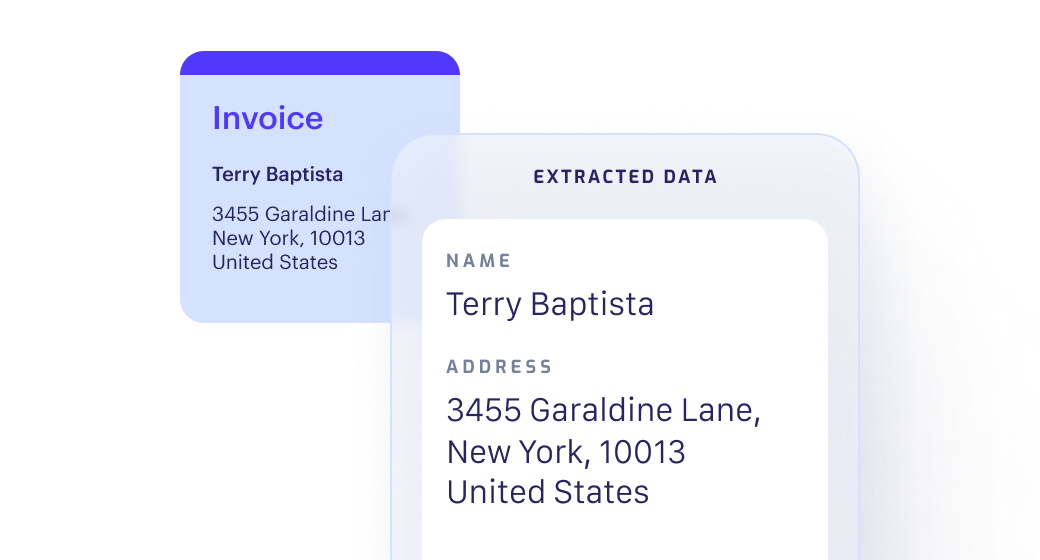 Geo Address Check
Cross check the user-provided address with geolocation data. Calculate the distance between both addresses for anomaly detection.
IP address and device type detection
Accurate timestamps collection
In-depth request ID information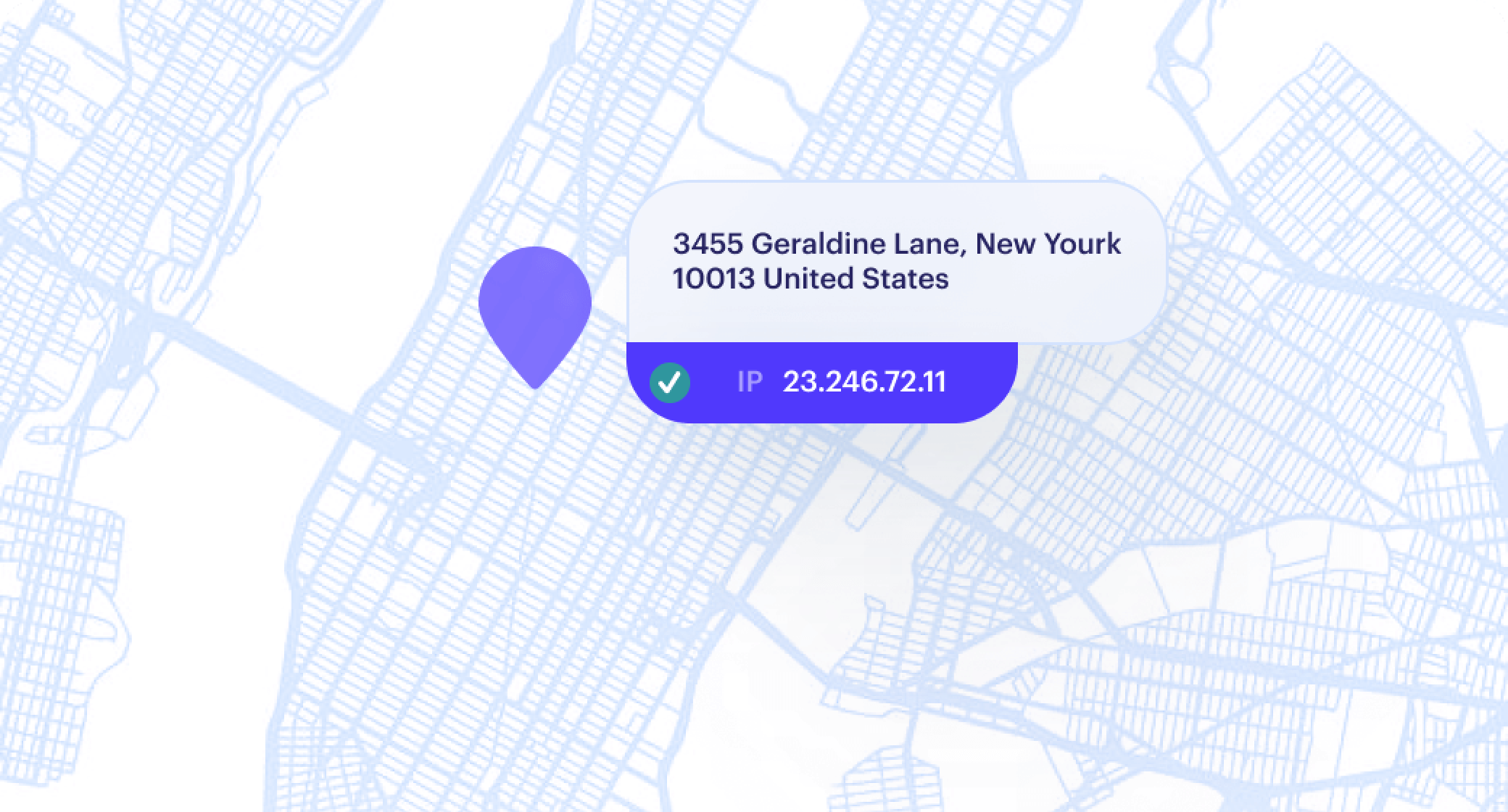 Top Supported
Document Types
Leverage AI-powered OCR technology for automated address data extraction from a wide variety of documents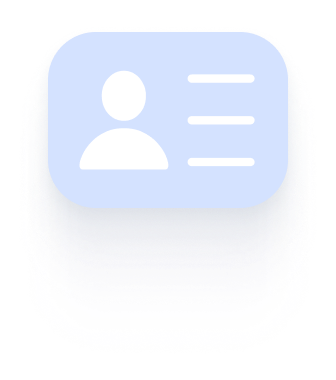 ID card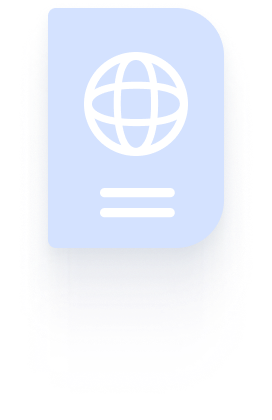 Passport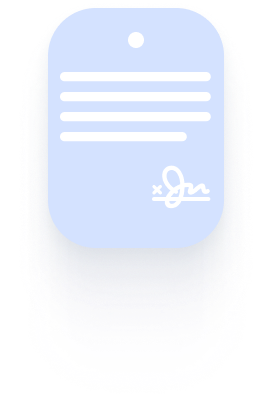 Employee Letter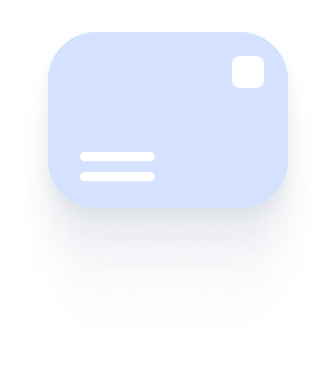 Envelope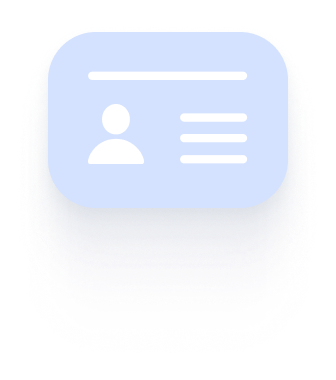 Driver's License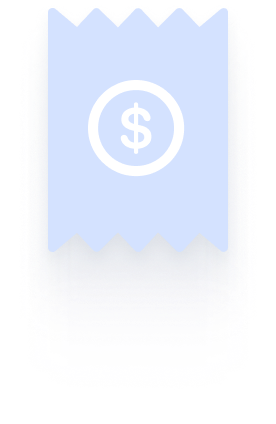 Tax Bill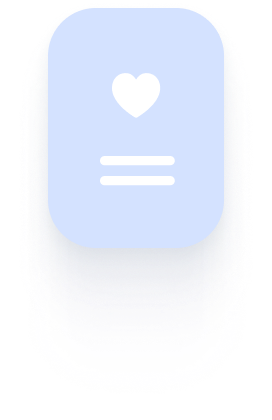 Insurance Agreement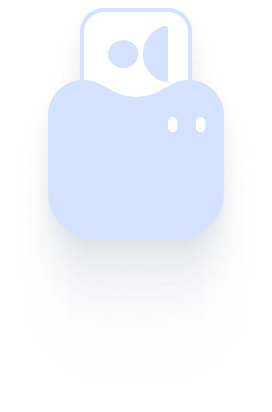 CPR Smart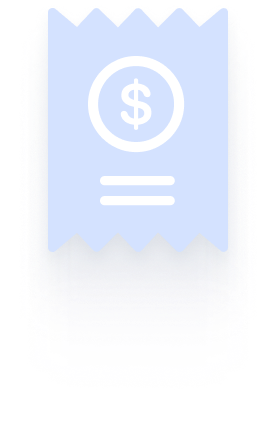 Utility Bill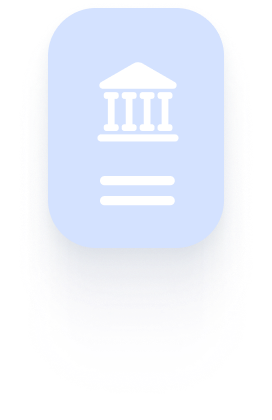 Bank Statement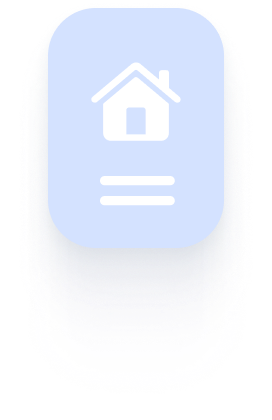 Rent Agreement
Discover what Shufti Pro can do for you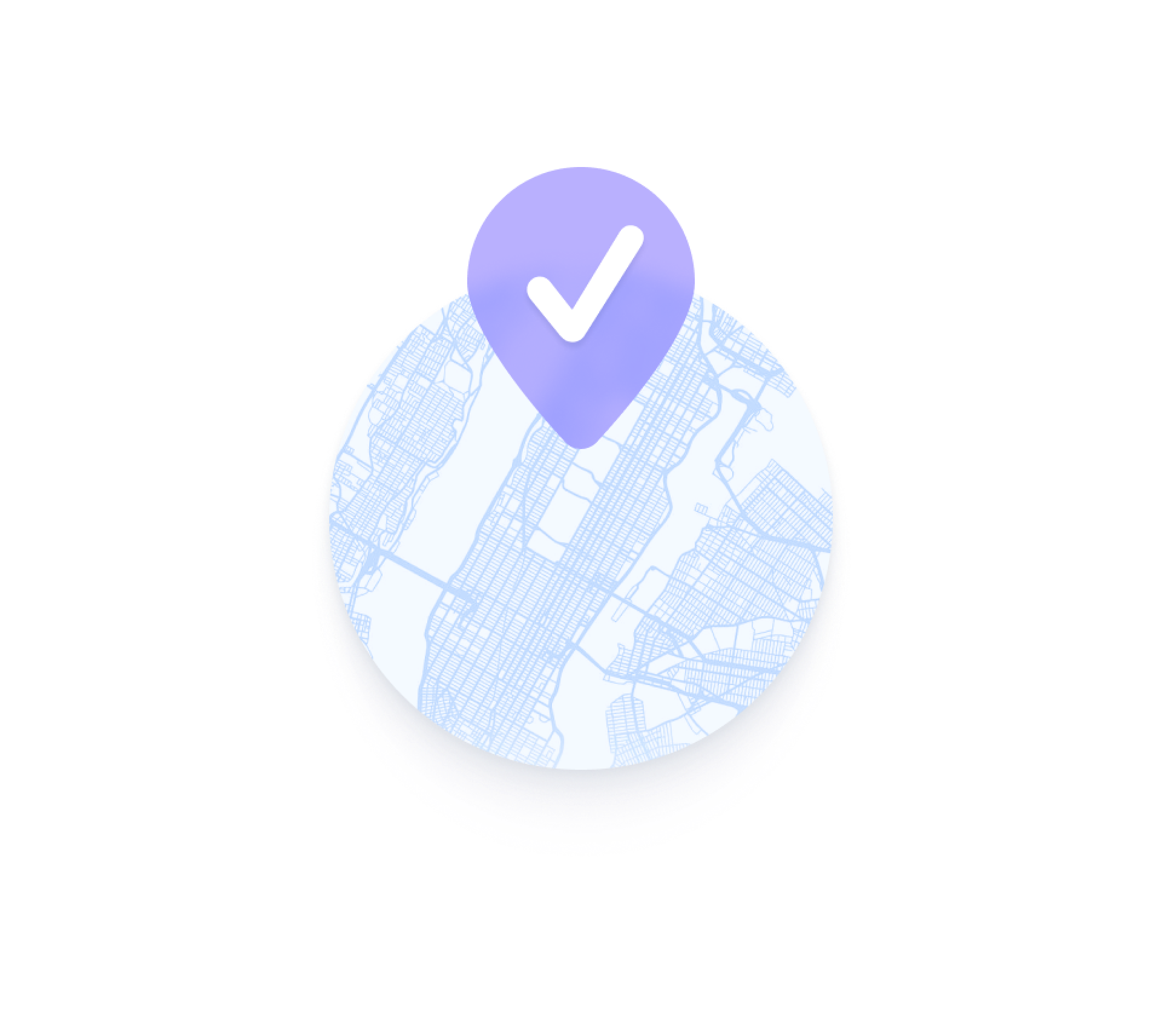 Meet KYC Law Mandates
With Shufti Pro's Address Validation Service, validate addresses and establish proof of residency through global address look-up in various public sources and successfully fulfill stringent KYC regulations in different regions.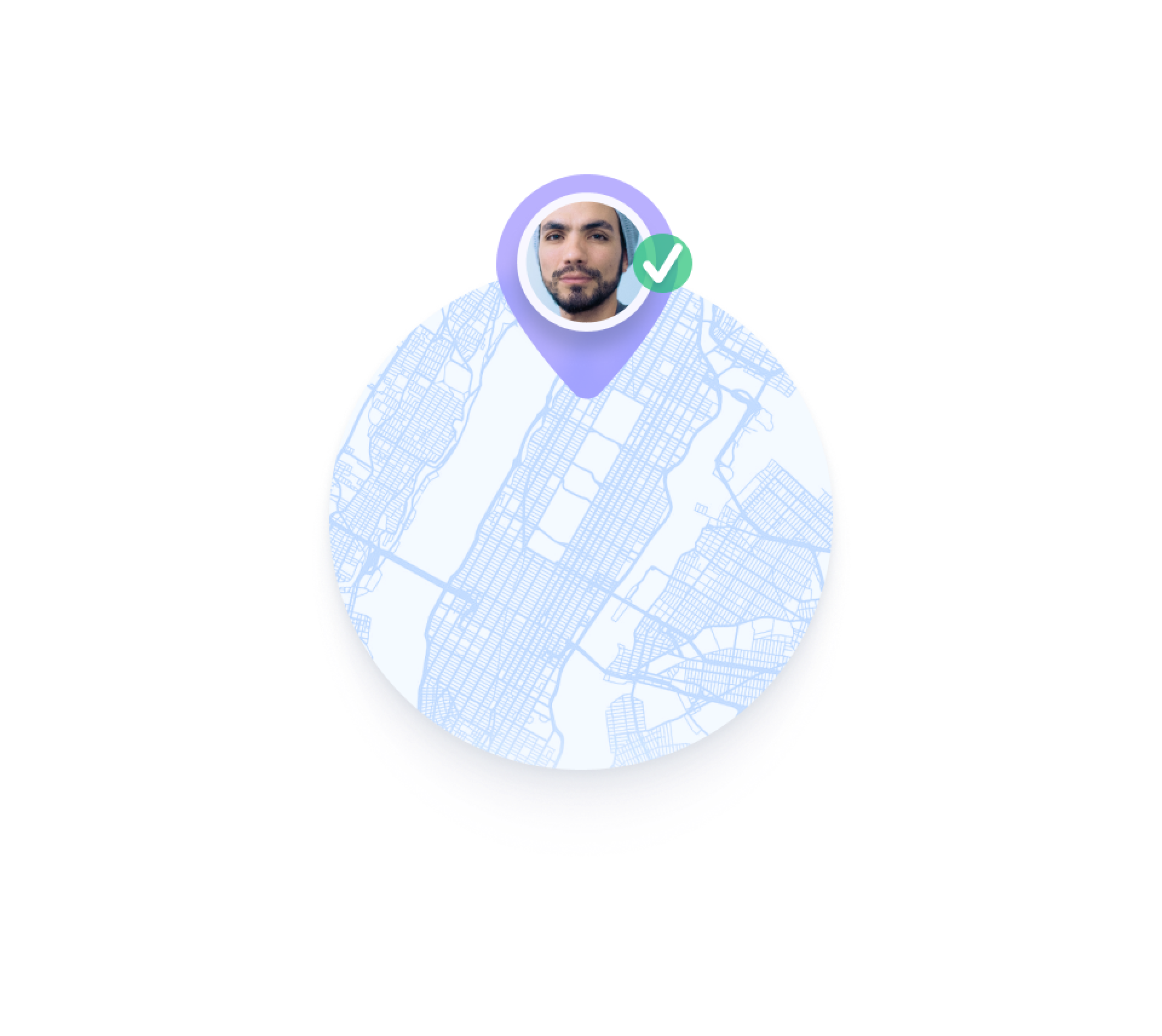 Onboard Legitimate Clientele
Confirm their customer's permanent residential details in real-time. Shufti Pro Address Validation service employs template matching techniques to authenticate a user provided address by comparing it to the information present on their ID or address document.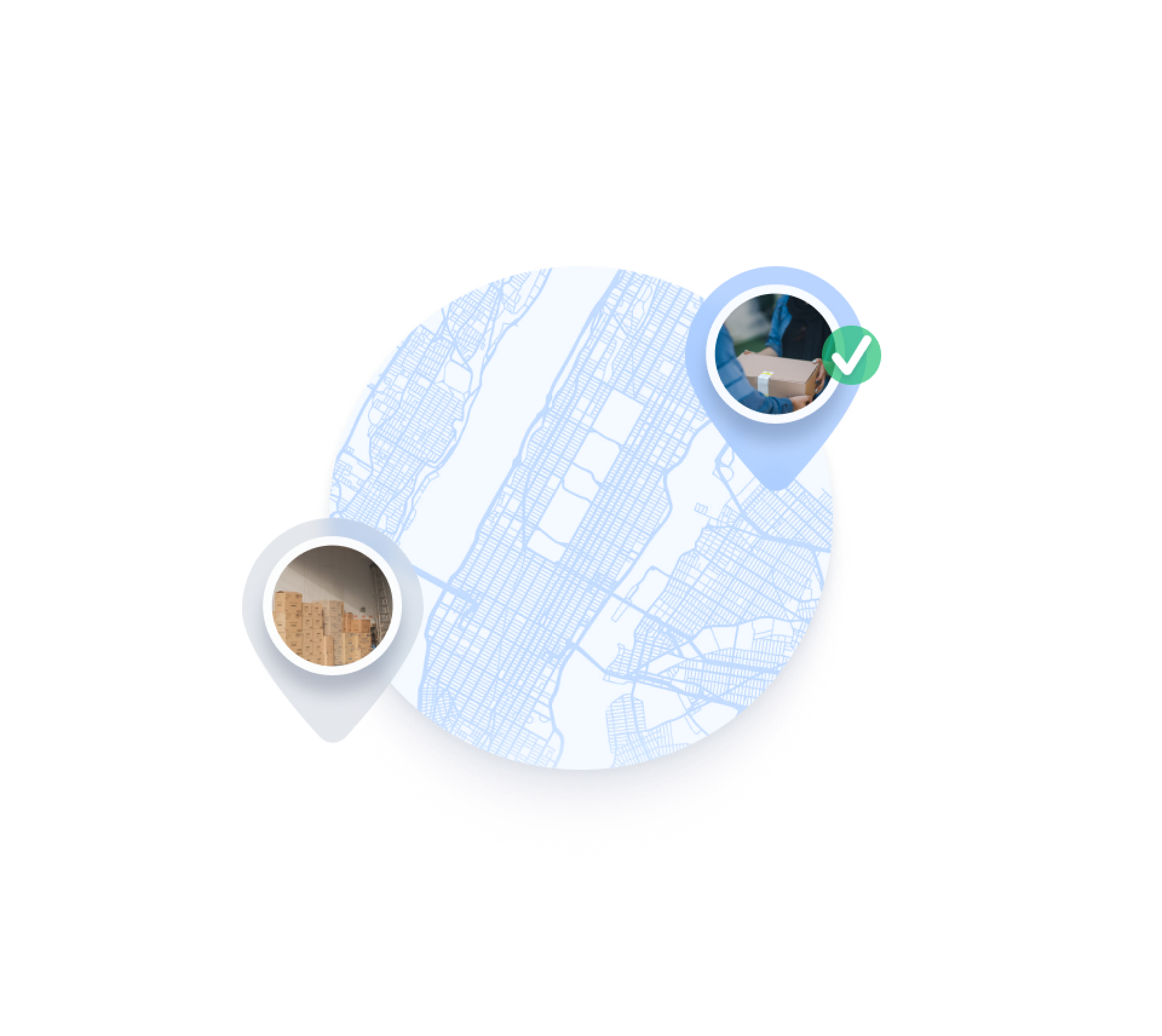 Minimise Shipment Frauds
Combat shipment and false delivery frauds globally by verifying the existence of the user provided address. Establish a proof of address through Shufti Pro online address verification service in a fraction of seconds.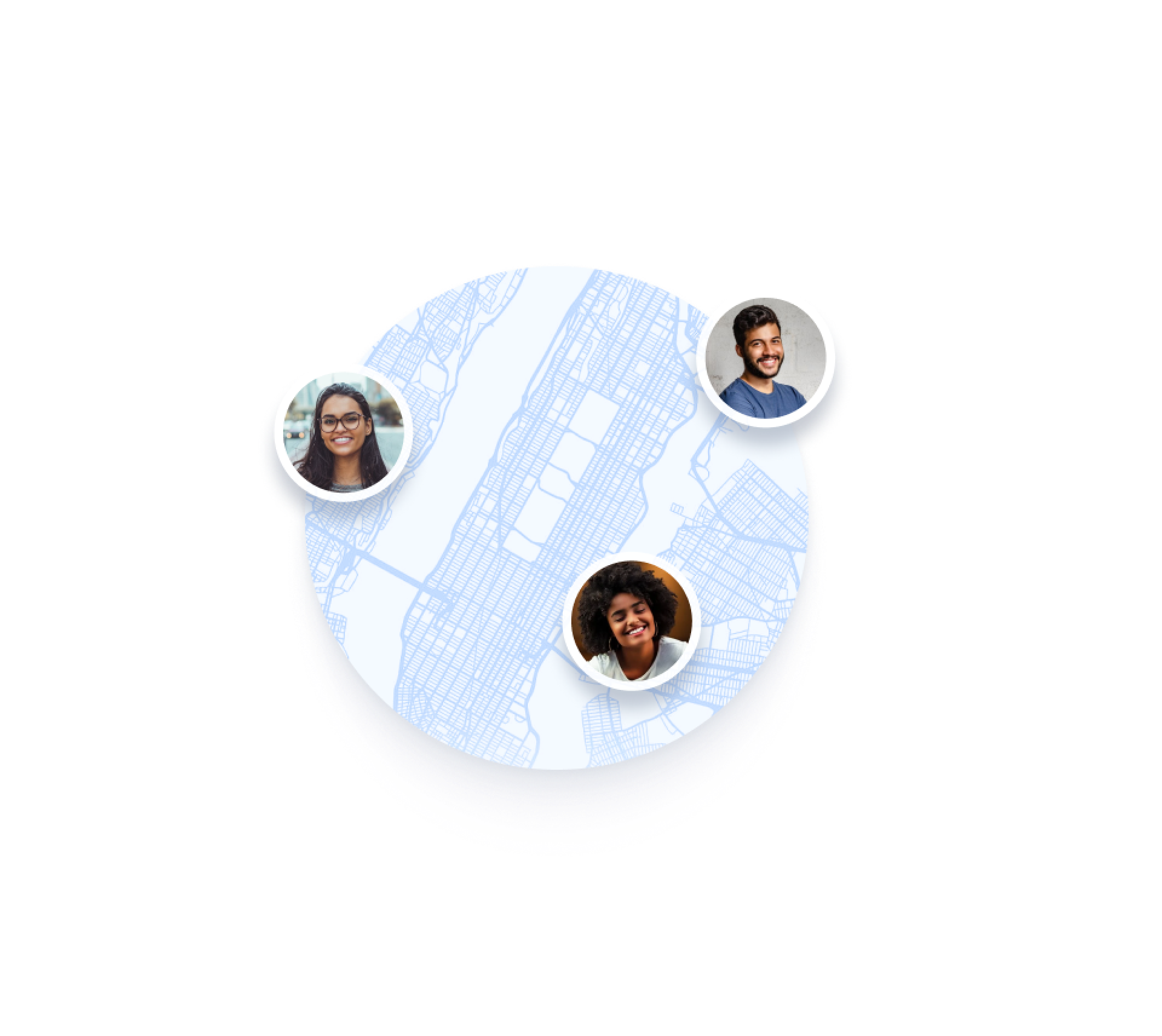 Enhance Customer Experience
Instantly capture users address from ID document through intelligent OCR technology and auto-fill the respective address fields efficiently with address parsing feature to adhere to USPS standards and local country format.
Document Validation Checks
Full Name of the user is mentioned on the document
The document is fully visible with no folded corners
Address document is not photoshopped or forged
The document type is correct and valid
The address document is not older than 3 months
The document displays the full address in an accurate format