Know Your Player to Deliver
Better Gaming Experience
Player verification procedures are necessary to ensure
jurisdictional and regulatory compliances.
Online Identity Verification
Identifying and verifying the player's identity
in online games is the basic requirement of CDD.
Record Keeping
Casino operators are required to keep records
of players (including their identities &
customer relationship).
Enhanced Due Diligence
In certain cases, operators are obligated to ask
for additional information from the players.
Limiting Player Spending
Setting spending limits on players, allowing
further spending after the 'affordability check'.
Risk Sensitive CDD
As a general rule for online casino verification, they are to
apply Customer Due Diligence on a risk-sensitive basis.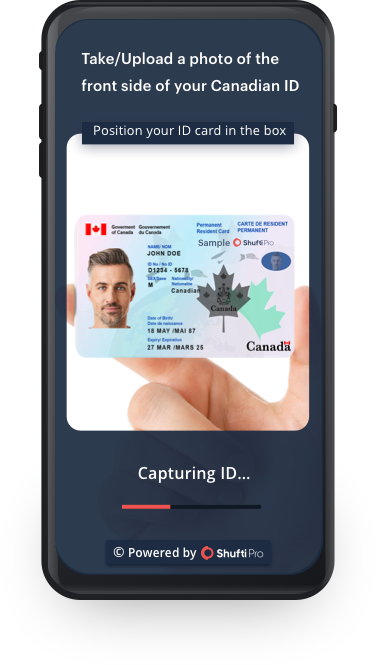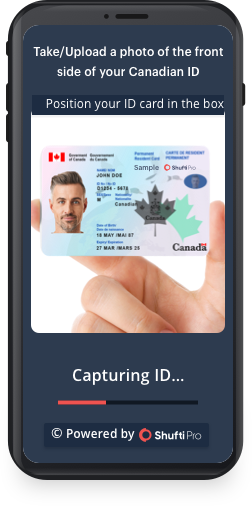 Take or Upload Photo
of ID Document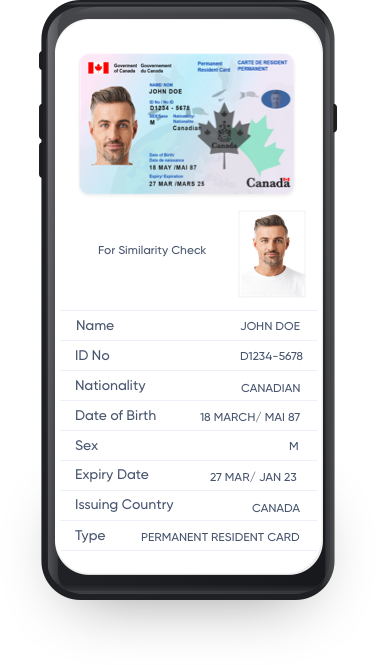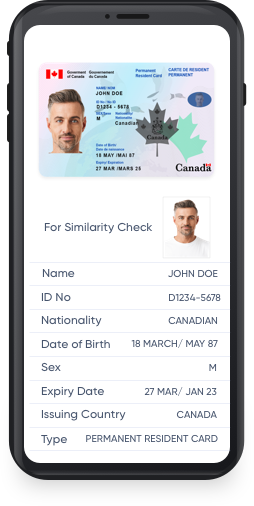 Data Extraction
from ID Document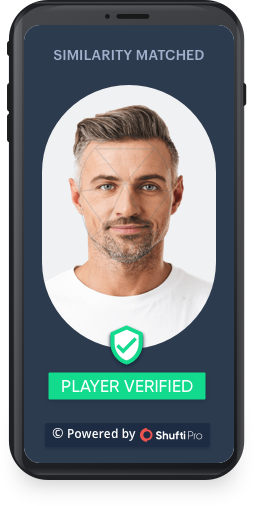 Player is Verified
KYC Solutions for
Online Gaming
Responsible Gaming
Online verification of players' age and geographical
location helps them sign up and play without friction.
Identity Trust
Biometric authentication of players helps prevent
identity thieves from exploiting casino perks.
Faster Player Sign Up
Swift online verification of players helps reduce
'shopping cart abandonment' rates.
Prevent Soft Fraud
By matching the player's selfie with the picture on an ID
document, the operators onboard authentic players.
Following KYC AML/CFT Protocol
Digital ID verification helps comply with the
Know Your Customer and AML requirements in the gaming industry.
Scale-up During Crunch Time
Sports season means fierce business competition.
AI-based ID verification helps onboard players fast.
Learn more about the role of KYC in the gaming industry
Compliance Requirements
for Online Casinos and Gaming
Casinos are required to follow KYC procedures such as:
AML Compliance
Online casinos and sports betting need thorough AML procedures to detect, access, and report financial fraud, illegal gambling, money laundering, etc.
Customer Due Diligence
Both before and after allowing people to 'play,' betting websites need to perform customer due diligence to prevent menaces such as underage gambling.
Enhanced Due Diligence
Bookmakers come across money launderers quite often. Consequently, they need something on top of CDD, namely enhanced due diligence (EDD).
How Shufti Pro can Help
Shufti Pro offers ID verification services in real-time that reduce onboarding
time, improve conversion, and help resolve KYC and AML issues.
Document Verification
Verify passports, ID cards, driving licenses
and credit/debit credit cards of any country.
Age Verification
Verify the age of online players from any
type of document.
AML Screening
Screen your player for anti money
laundering & terrorist activities.
Selfie with Consent Note
Players show their face in camera while
holding the printed or handwritten note.
Facial Biometric Authentication
Account access or transactions approval
with a selfie.
Post KYC Services
Your players can upload and store additional documents (payslip, bank statement, SSN etc.) in the back office for your risk assessment team to make decisions accordingly.