BEFORE YOU GO...
Check how Shufti Pro can verify your customers within seconds
Request Demo
No thanks
With the age of technological advancement, the world is becoming a heavily connected global village, requiring digital identity verification in all aspects. This article focuses on distance working opportunities. Increasingly, people are looking for remote jobs and prefer working from the comfort of their homes rather than travelling to an office for a desk job. This is, of course, beneficial for the workers as they are able to take up multiple jobs and earn double the money than if they exhaust that energy in travelling to work places. However, as human interaction reduces, the crime rates in the hiring and payment part increase manifold. Companies hire individuals without directly meeting them beforehand. They are usually interviewed via Skype or a telephone call, and hired merely based on what they present to the employer on paper and during the call. It all could be fake, or they might not actually be as qualified as they claim to be, resulting in lower quality of work and increased losses in productivity and finances.
Employees' Documents Verification
During the employees' onboarding process, they are required to present their official documentation to the company so their academic and professional qualifications and achievements may be evaluated against the skills required for a particular job. However, to get  hired, candidates may present forged documentation, depicting fake certifications, when in reality, they may not even be half as qualified. To curb these issues, digital identity verification becomes essential, so the identity and the documents presented by the candidates may be verified using authentic techniques. Furthermore, if the potential employee is a scammer, their identity documents like government issued ID card, passport, driving license or payment cards, may be counterfeit, or worse, stolen. They would never present any true information that can be traced back to them in case of an investigation. For combatting these types of frauds, it is essential to catch the suspects before they can posit any harm to the hiring company or individual.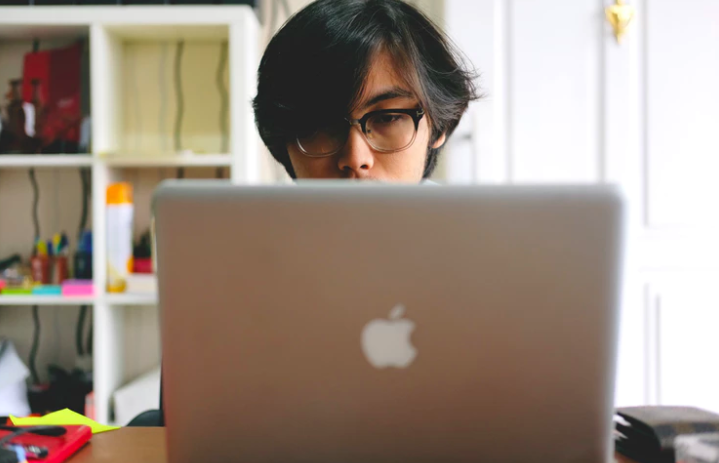 Financial Security Risks
Remote jobs come with a high risk of frauds for the hiring companies. Recruiters may never be sure that a remote candidate will not incur money losses to them, by taking their money and not delivering the completed or high quality work in the promised timeframe. Worse, they may ask for an advance payout and not deliver any work at all. They may remove their work profiles and cease to exist as that entity. In cases like these, a single person has multiple profiles used to scam people at large. Payments are usually via a platform like bank transfer or electronic payment cards. To keep a record of who is making the payment to whom, it is imperative that digital identity verification is carried out before the confirmation of money transfer. This way, the company can have a solid proof in the form of employee's personal identification information and images of the documents they presented at the time of hiring. To fully ensure that the person presenting the documents was the same as the one who entered their information, a real-time video verification method can be employed, where the entire process is recorded and available to use in case of a mishap as mentioned previously. Digital KYC and AML screening will not only ensure secure payment processing, but will also satisfy the employers that the person being hired is not associated with any kind of criminal or adverse activities.
Reliable DIgital Identity Verification Services
Shufti Pro offers reliable digital identity verification services to its customers based on Artificial Intelligence. Liveness detection can check for Facial Verification and pattern recognition ensures that identity documents provided by a potential remote employee are 100% genuine. With coverage in 200+ countries and territories support for more than 150 languages, companies can use Shufti Pro to hire new employees and remote workers in any part of the world. Shufti Pro cannot only determine the true identity of a remote job candidate with the help of an ID card but it can also authenticate digital identity with the help of driving licenses and passports as well. For address verification, Shufti Identity verification services even extend support to utility bills and bank statements that are no older than 3 months. Digital ID verification from Shufti Pro is an ideal choice for companies that want to bring onboard new workforce without facing any potential risk. Online ID verification processed in real-time ensures that no time is lost in verifying the true identity of a soon-to-be-hired employee.
Credentials and personal information required for KYC verification can now even be extracted directly by Shufti Pro with the help of OCR technology. All a remote hiree has to do is display their personal identity document to a webcam or phone camera. As a smartly designed identity verification software, Shufti Pro will automatically identify text printed on the identity document and fill it in the desired text fields of a personal information form.
Consent Verification Service Available
Most countries and states require businesses to collect consent of would-be-employees or job candidates before verifying their credentials through any technological means. Shufti Pro has sorted out this issue as well with the help of its Biometric Consent Verification solution. Unlike most identity verification providers, Shufti Pro is just not concerned about verifying identities of end-users, but we also want to safeguard our customers from any unlikely or unwanted regulatory complications.
Shufti Pro customers can ask their remote employees to provide a written consent either in the form of an official document or handwritten note. The final choice of consent formats depends on the official regulatory guidelines regarding the consent of a user, whose identity is to be verified. Shufti Pro can verify the collected consent on behalf of its customers and like all other identity verification solutions from Shufti Pro, verification results will be displayed in real-time.
Identity verification API of Shufti Pro makes the integration process entirely hassle-free for Shufti Pro customers. Global coverage of Shufti Pro is also highly beneficial for Shufti Pro customers, which means that they can hire new employees in any part of the world without having to worry about any integration related glitches. All the collected information submitted for verification will be visible to its customers in Shufti Pro Back Office and is stored according to specific data safety guidelines of PCI, GDPR, and many other major data protection practices.
Conclusion
To bring the whole idea together, it suffices to say that in this day and age, with our lives revolving around technology, digital identity verification of employees before hiring is an essential part of the recruitment process. Protecting the interests of the company, securing assets and preventing frauds, this can be taken care of by implementing appropriate preventive measures. Secure hiring of employees is ensured if the company truly knows who they are hiring. This will build trust among the customers and the company, enhance productivity, improve business and prevent financial and labor losses that an organization may otherwise have to face.
Reduced time spent on and feasible costs of digitally verifying the potential candidates for a vacant job post will enhance the onboarding speed, and return considerable savings to the corporation as well. To achieve higher profits, employee and customer satisfaction rate, it is essential to perform digital identity verification services offered by Shufti Pro on your remote employees during the recruitment process.
Recommended For You: