BEFORE YOU GO...
Check how Shufti Pro can verify your customers within seconds
Request Demo
No thanks
From DeFi's in 2020 to NFTs in 2021, a lot has changed in the crypto market. Since the beginning of 2021, the crypto market has experienced the most growth which was totally unexpected given the high volatility rate and fraudulent activities. Nevertheless, Tesla's investment in Bitcoin was enough to get the crypto market in action. The surprising point is that non-fungible tokens or NFTs are penetrating the market other than Bitcoin and Stablecoins. NFTs first emerged in 2012 and in 2021, they are the hot topic in the crypto market. 
"NFTs have become the most popular cryptocurrency trend in 2021 with 55% increase in sales since 2020."
Let's take a look at why NFTs have become so popular this year.
What are NFTs?
NFTs or Non-Fungible Tokens are units of data on a blockchain that represent a unique digital item. Hence, NFTs are not interchangeable and the digital item could be:
Art 

Games

Collectibles (Digital trading cards, etc.)

Tokenised real-world assets
Currently, Ethereum is the leading cryptocurrency issuing NFTs. 
What Makes NFTs So Popular?
Last year, the crypto market was crazy about DeFi's and 2021 is all about NFTs. Although they were introduced in 2012, what's with the hype in 2021? As of April 5, 2021, the crypto market is the largest sector and its market cap hits $2 trillion. 
Cryptocurrency market cap hits $2 trillion — Now worth as much as Apple

Read more: https://t.co/vYuXxy8Sj1 @cointelegraph #cryptocurrency #cryptocurrencies #ShuftiPro

— Shahid (@Shahid58732587) April 6, 2021
Here the top reasons why non-fungible tokens have conquered the crypto market this year. 
A Sneak Peek into Attributes of NFTS
First and foremost, non-fungible tokens have attributes that are appealing to everyone. Although they are based on crypto, they are a viable option for fighting criminal activities. The top three characteristics of NFTs are:    
Transferrable
NFTs are decentralised in nature, so there are no central issuing agencies involved and they can be easily moved around. Moreover, they allow users for permissionless P2P interaction without any intermediaries who could disrupt transactions. 
Authenticity 
NFTs are standardised or in simpler words, multiple NFTs for a digital asset do no exist, so they are uniquely identifiable and legitimate. The transparency of blockchain technology guarantees the authenticity of the tokens but the identities of people dealing with NFTs still remains a question mark. 
Ownership
Blockchain gives ownership rights to people and NFTs being one of the best of this technology does not allow any third-party to allow NFT transactions on behalf of the owner. The rights and smart contracts do not allow the issuers (platforms like OpenSea) to replicate or transfer the NFT system. 
NFTs – Unlocking New Opportunities for Everyone
The Co-founder of Worldwide Asset Exchange (WAX), William E. Quigley, said,
"NFTs will stand side by side with movies, music, and video games as a distinct entertainment format. Every consumer product that can not be eaten will become an NFT."
It was definitely a bold statement but the current scenarios have proven half of the statement right at least. The legitimacy of the NFT system has opened gates to numerous opportunities. As of 2021, the crypto market is revolving around bitcoin (thanks to Tesla's activities), but it is about time that the cryptocurrency market takes a leap and moves away from this area. The NFT system is fueling the idea for sure since it has the tendency to take over hearts and minds of consumers. 
A few years back, CryptoKitties was introduced by Dapper Labs and the sole purpose of this was to familiarise people with blockchain. Today, it is one of the fastest-growing markets. Similarly, NFTs can introduce this technology to the new entrants in the market and what blockchain entails for them. All in all, the NFT system can open better opportunities for young people.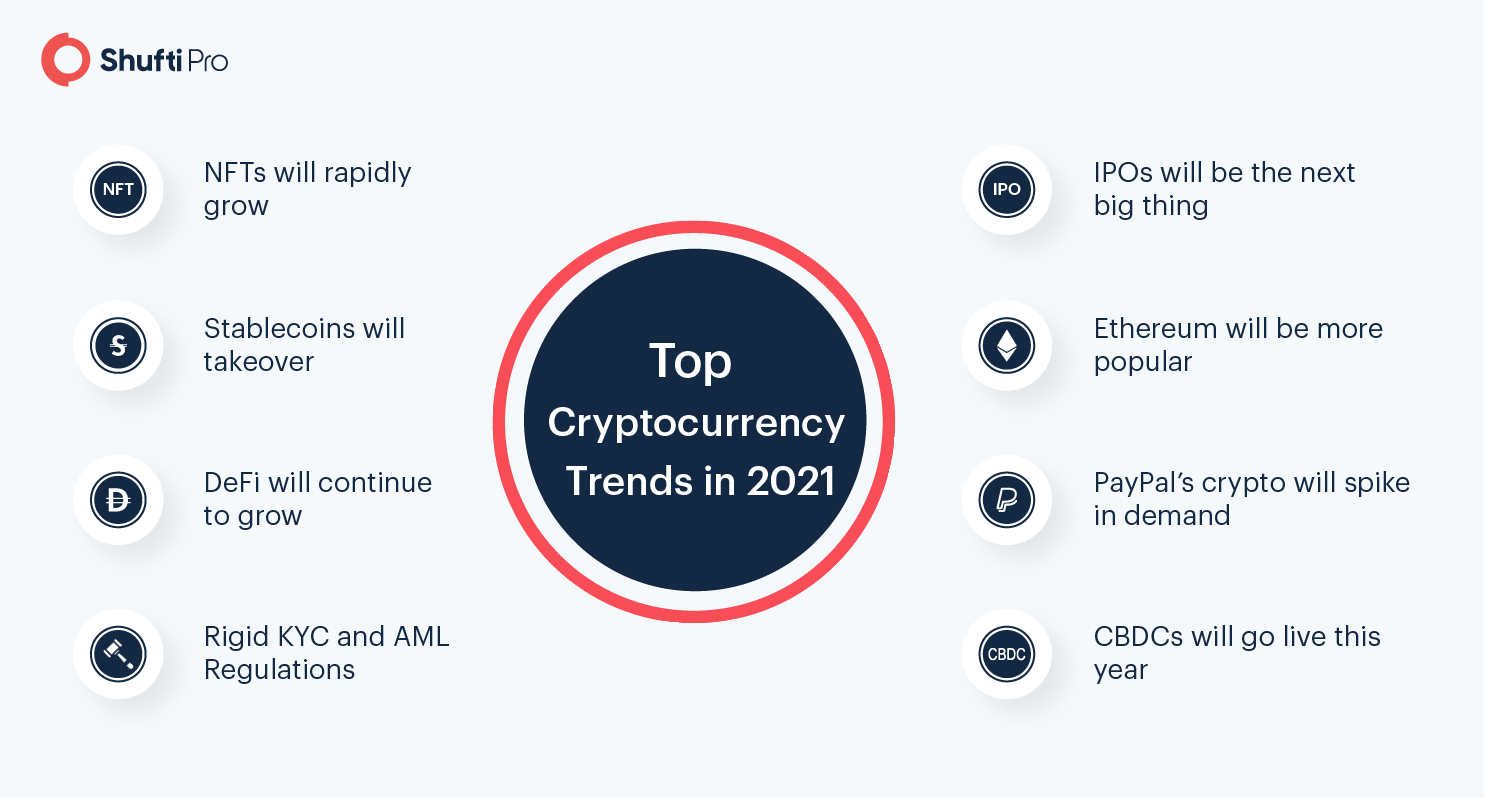 Increasing Use Cases of NFTs Make them Unavoidable 
The NFT system has many use cases already with more in the pipeline. Let's discuss the most popular ones that make non-fungible tokens unavoidable. 
Gaming 
In the gaming industry, NFTs allow in-game items to be tokenised and transferred or exchanged in peer-to-peer marketplaces conveniently. The gaming experience is more tangible and rewarding with non-fungible tokens. Why? Players have complete ownership of the gaming assets and have an opportunity to earn as well.  
Collectibles
Being the most popular application of the NFT system, the collectible market generated 23.6% of sales of the entire non-fungible tokens' market in December 2020 only. This segment of the NFT system is all set to expand since NFT is being leveraged for issuing tokenised versions of celebrities. 
Artwork 
Due to the coronavirus pandemic, artists turned to digitally showcase their talent and the NFT system became the ideal way of protecting art pieces from copyright infringement. With proof of ownership available with the artist, the chances of criminal activities are significantly lesser than usual. Coindesk in one of its articles said,
"Just as bitcoin paved the way for trustless, peer-to-peer transactions by creating a shared ledger of events, crypto art, typically appended to the Ethereum blockchain as non-fungible tokens (NFTs), has provenance built-in. This transparent, immutable record of ownership is not only central to a functioning digital art economy but an improvement on a market that long relied on paper certificates, or sometimes PDF reproductions, of authenticity."
NFTs – Defense Against Identity Theft 
Non-fungible assets are considered to be one of the ideal ways to prevent identity theft and other fraudulent activities. Their proof of ownership protects the tokens from theft and counterfeiting. However, this still needs another look from regulatory authorities and NFT dealers because a case study depicts a different story. 
Around three weeks ago, artist Derek Laufman received emails and direct messages on social media regarding his NFTs for art pieces. According to the artist, he had not issued any NFT for his work. Sounds like a case of identity theft in the NFT market. The artist claims that the platform's verification process was not robust enough to validate the imposter claiming to be me.
Do NFTs Need Identity Verification? 
Yes, they do need identity verification because issuing a fake non-fungible token may not be a problem for technologically equipped fraudsters nowadays. Platforms that allow individuals to issue NFTs must verify the identity of every client. Otherwise, cases like Derek Laufman will rapidly increase since NFTs are all set to take over the crypto market in 2021. 
Key Takeaways 
In a nutshell, the rapidly growing crypto market now has NFTs or non-fungible tokens to talk about. With several compelling benefits of these tokens, applications of non-fungible tokens are yet to be explored. Gaming, virtual worlds, artwork, and collectibles are some of the popular areas of NFTs. However, the NFT system has been the target of fraudsters, so robust identity verification protocols are mandatory for platforms that allow people to issue NFTs. 
For more information about identity verification for the NFT system, talk to our experts.