BEFORE YOU GO...
Check how Shufti Pro can verify your customers within seconds
Request Demo
No thanks

Facial recognition technology has brought about elevated convenience in various aspects of life. Individuals can now authenticate their identity effortlessly without passwords or fingerprints. These advancements enable many people to enter buildings without keys or swiftly pass through airport security. However, like other privacy-focused technologies, facial recognition is targeted by scammers seeking to exploit it.
The repercussions of a successful facial recognition spoofing attack can be extremely severe. Unauthorised individuals can gain access to secure buildings, residences, or facilities. This can lead to various detrimental consequences, including data theft and sabotaging vital systems and infrastructure.
How Do Criminals Bypass Face Verification?
Using masks is one of the most common techniques scammers employ to deceive facial biometrics. They wear silicone masks, present printed photographs of different individuals, or even use life-size mannequins to gain unauthorised access or compromise accounts. This type of scam is known as 'face spoofing.'
Another, more sophisticated approach to deceive facial recognition involves hackers infiltrating cameras and introducing pre-recorded videos or compromising the server and manipulating the uploaded biometric data. This method is commonly known as 'bypassing', wherein scammers exploit vulnerabilities to avoid the system's liveness detection.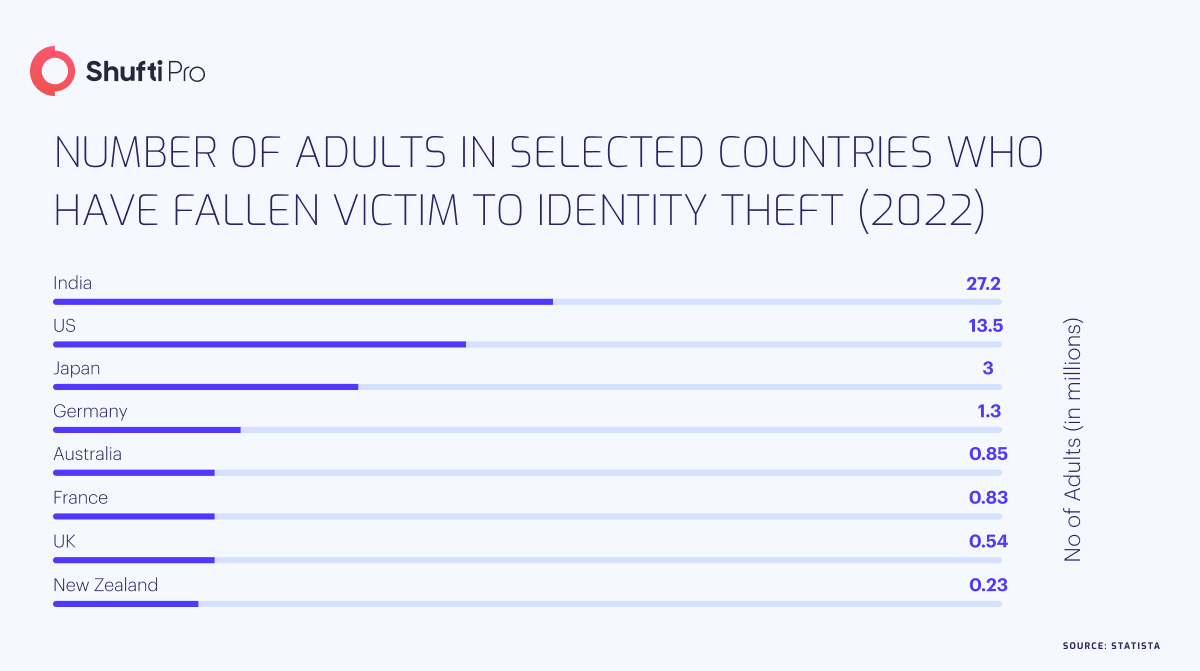 Let's have a look at how to bypass face verification. 
Method 1:
Face Spoofing 
Face spoofing typically falls under the category of a presentation attack. It is a form of facial recognition spoofing that involves the illegal acquisition of biometric data, either directly or indirectly, from individuals online or through compromised systems. Presentation attacks can manifest in two ways: Static 2D or Static 3D attacks.
Static 2D presentation attacks rely on two-dimensional objects such as photographs, paper, or masks. Facial recognition systems with minimal security measures are highly vulnerable to well-crafted 2D media. Advanced 2D attacks utilise smartphone or tablet screens to show a sequence of pictures, creating the illusion of live movement.
Static 3D attacks take the deception further, utilising 3D-printed masks, sculptures, or facial replicas. This enables scammers to bypass more robust recognition systems relying on multiple facial data points or movements. Some static 3D attacks leverage robots capable of producing unique facial expressions.
Currently, static 2D attacks are more prevalent in facial recognition spoofing due to the complexity of executing 3D attacks. However, as technologies such as 3D printing and robotics continue to advance, organisations must establish safeguards against both attack methods.
Method 2:
Bypassing
Impersonation is not the primary approach to bypassing liveness. Instead, criminals exploit vulnerabilities within the liveness system, such as manipulating or substituting biometric data.
There are three critical weak points within every liveness technology that hackers can target:
The device used for the liveness check.

The internet connection, which is used to transmit the individual's biometric information to the server.

The server, which is used to verify the biometric data.
Scammers use various methods, such as gaining control of a phone's camera, introducing a pre-recorded video, or utilising deepfake technology. Additionally, if data transmission over the internet lacks proper encryption, it may be intercepted. Furthermore, servers can be compromised through hacking techniques.
How to Prevent Criminals from Bypassing Facial Biometrics?
It is essential to deploy robust security solutions to prevent fake facial biometrics. Here are some effective strategies:
Multi-Factor Authentication:

Employ a multi-factor authentication approach that combines facial biometrics with other factors, such as passwords. This adds an extra layer of security, making it more difficult for scammers to bypass the system.

Liveness Detection Technology:

Implement advanced liveness detection technology to differentiate between real faces and spoofing attempts. This technology analyses factors such as eye movements, skin texture, and blood flow to ensure the authenticity of the scanned facial features.

Constant System Updates:

Regularly update the

facial verification

system with the latest upgrades and security patches. This protects against known vulnerabilities and ensures the system remains resilient against new bypassing techniques.

Encryption of Biometric Data:

Encrypt the biometric data captured during the authentication process to prevent unauthorised access or interception. Robust encryption algorithms and secure transmission protocols should be used to safeguard the static data and the data in transit.

Robust Anti-Spoofing Algorithms:

Deploy powerful anti-spoofing algorithms that detect and counter various spoofing methods, including 2D photos, masks, or deepfakes. These algorithms should be regularly updated and refined to stay ahead of evolving spoofing techniques.

Continuous Monitoring:

Implement real-time monitoring of the

facial verification

system to detect any suspicious activities or anomalies. This includes monitoring access logs, user behaviour, and system activity to determine and respond to various bypassing attempts.

User Education:

Educate users about the importance of facial biometric security and the risks associated with bypassing attempts. Promote strong password practices, encourage users not to share their biometric data, and raise awareness about potential phishing or social engineering attacks.

Regular Penetration Testing:

Conduct regular penetration testing to identify and address any vulnerabilities in the facial biometrics system. This helps ensure that the system remains robust and resistant to bypassing attempts.
By implementing these preventive measures, organisations can significantly enhance the security of their facial biometrics systems and minimise the risk of bypassing them.
Tips to Select Hacker-Resistant Liveness Solution
When businesses select a liveness solution, it is crucial to ensure that it offers protection against spoofing and bypassing techniques. Primarily, a robust liveness solution should be capable of distinguishing between real faces and artificial objects, such as masks or screens. The solution must analyse critical parameters, including image depth, eye reflections, skin texture, and blood flow. However, it can be challenging to determine if a solution indeed possesses the technology to examine these parameters effectively. 
One of the best ways to ensure this is by testing the solution thoroughly. Here's how:
Present a static picture to the system.

Attempt to pass the authentication with eyes closed.

Employ face-spoofing props like masks, deepfakes, or videos.
A reliable liveness technology should be able to detect and identify any fraudulent attempts made using these methods. Furthermore, it is essential to inquire about the data encryption mechanisms employed by the liveness solution provider. The chosen solution must utilise state-of-the-art encryption techniques capable of withstanding invasions such as replay attacks or man-in-the-middle attacks. Furthermore, conducting comprehensive testing of liveness technology by employing various spoofing and bypassing methods is crucial in selecting the most trustworthy and reliable solution.
How Can Shufti Pro Help?
Shufti Pro offers an AI-powered face verification solution that leverages Artificial Intelligence (AI) and deep learning to authenticate human faces, mitigating the risk of face spoofing and bypassing. 
Here's what makes our face verification solution stand out: 
3D Liveness Detection – Captures clients' live biometrics to ensure live presence whilst onboarding 

Microexpression Analysis – To check human expressions such as smiling and blinking for liveness detection

AI Mapping – To match human faces accurately using AI-mapping techniques

Flexible Integration Options – Effortless integration options with cross-platform compatibility
Still confused about how a robust face verification solution protects businesses from fraud?