BEFORE YOU GO...
Check how Shufti Pro can verify your customers within seconds
Request Demo
No thanks
It has been more than a year since the COVID-19 pandemic took the world by storm. Where the global emergency has created the need for an all-important vaccine, it creates a number of challenges as well. Scammers are preying on the public's fear by offering COVID-19 tests in exchange for personal details. By using unsolicited phone calls, text messages and door-to-door visits, they provide illegitimate services to steal information. The credentials are then used to build fraudulent health care programs or commit medical ID theft. 
Apart from this, fake websites and malicious apps offering medical advice are also on the rise. A study by the Federal Trade Commission (FTC) reported 175,000 fraud cases related to COVID-19, with $16 million lost to online shopping of medical products like masks, sanitizers, etc., which never arrived. 
What are COVID-19 Related Scams?
COVID-19 fraud is on the rise with fake vaccine programs, phishing email attacks, and data breaches of medical records in full effect. Online scammers use various methods to steal user identity by banking on the need for medical relief. The information obtained from the victim is used to conduct medical ID theft and other cybercrime.
Vaccine Emails for Phishing Attacks
Spear phishing attacks have become more common in the COVID-19 vaccine supply chain. They particularly target individual companies posing to know information about them and showing shared interests. This type of coronavirus fraud was first seen on Dec 3 when Cybersecurity and Infrastructure Agency (CISA) reported thousands of phishing emails sent to hospitals and healthcare organizations impersonating as a biomedical company providing COVID-19 vaccines.
The vaccine email comes with a pledge to stop the virus by participating in their program and comes with a document that could be opened by providing user credentials. The victims end up providing their identity information to criminals. As a result, instead of acquiring the vaccine, user identity is compromised.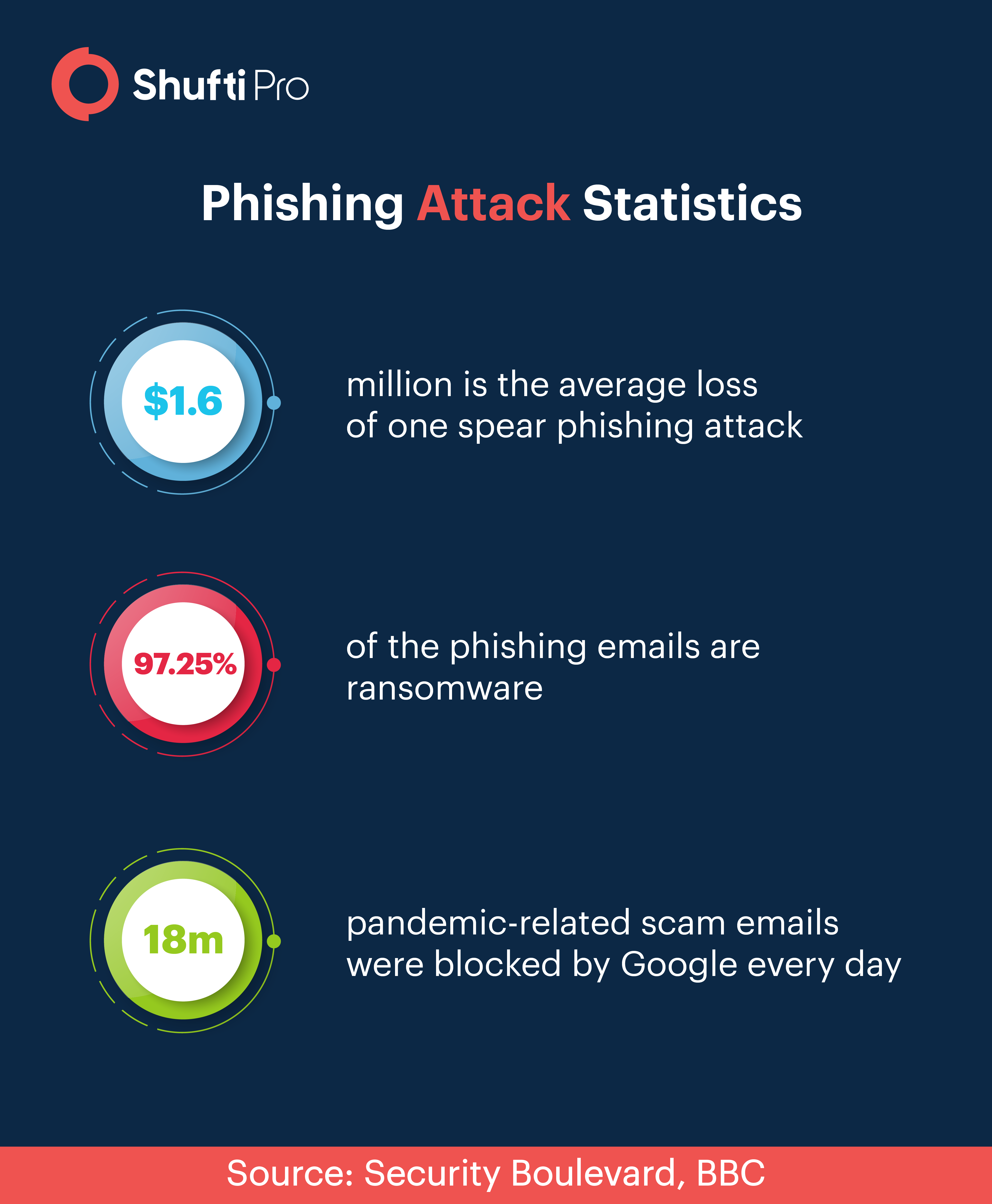 Vacation and Travel Scams
Fake travel agencies offering post-COVID discounts are all over the internet these days. With the ease in travel restrictions regarding the pandemic, online scammers tend to be more active. False travel schemes used to trick people in giving out their personal information provide a golden opportunity for fraudsters to carry out their illicit motives. Dark web platforms have started to advertise travel services after being inactive throughout the pandemic surge. 
Unbelievable discounts and offers at fake travel websites are one thing to look out for after the pandemic. According to an estimate by Europol, the airline industry has reported a loss of $1 billion yearly due to black market scams. The situation is expected to worsen since the travel restrictions in most countries have been lifted which creates better opportunities for travel scams.  
Peer-to-Peer Mobile Payment Scams
There is no doubt that digital payments have become normal due to the COVID-19 pandemic. Social distancing measures have made it necessary for users to switch to contactless digital payments. This creates new avenues to conduct payment fraud which is an increasing security concern. According to a study by Merchant Savvy in 2020, payment fraud accounts for $32.32 and is expected to grow at a steady rate in 2021.  
Peer-to-peer mobile payment platforms are on the verge of ransomware attacks, banking Trojans, PPP loan fraud, and different types of phishing scams. These scams focus on taking over user accounts by stealing their identity to make a profit or using it for various other cybercrime. 
Data breaches in the Healthcare Sector 
Data breaches in the healthcare sector are not new, but with the rise in the pandemic, medical organizations have been facing an increased number of such cases. These COVID-related scams take place either in the form of unauthorized access, malware, identity theft or stolen and misplaced laptops and equipment. Medical records are a good means of acquiring accurate information about an individual, and that is the reason why scammers see them so lucrative. 
The fact that most healthcare departments are working remotely and the data being in digital form, makes the problem more challenging. In these hard times, hospitals and medical service providers tend to focus on providing services rather than focusing on cybersecurity which can cost them a fortune in the long run. Medical Identity theft can cause serious consequences for patients in terms of compromised health insurance policies.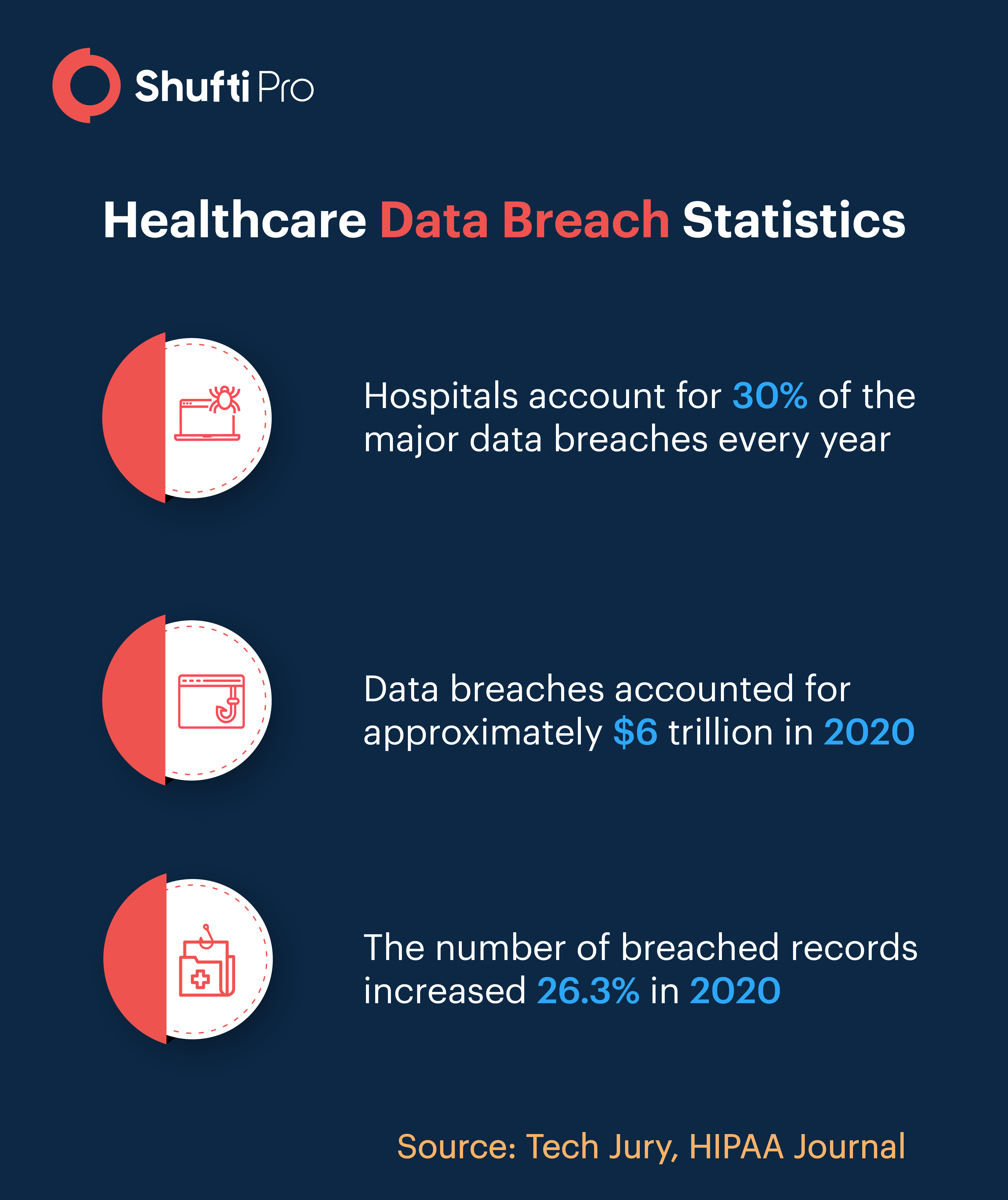 Vaccine and Face Mask Advertisements 
Today, with the pandemic in full effect, online scammers and dubious identities on the internet employ various methods to benefit from fake masks and vaccines. The FTC states that more than $5 million is lost as a result of fake promotions of masks, hand sanitizers, respirators and other necessities to prevent the virus. Bogus and overpriced face masks and vaccines are easy to find on the internet these days. Multiple cases have been reported where the seller's identity was found dubious and their intentions were to carry out fraudulent activities through their accounts. The Development Credit Authority (DCA) in the United States took down three such platforms providing fake services through their platforms.
Lockdown Scams 
Since the lockdown, there has been a 40% increase in scams and fraudulent cases. Fake lockdown fines took a toll on public communities, with scammers contacting victims through bogus texts impersonating to be from government officials. Testing kits sold by fake companies and online shopping scams also played their part in adding fuel to fire during the pandemic. Among all, fake donations and charities were the most common types of scam during the lockdown, where potential scammers encouraged generous donors to contribute to the good cause of fighting against the virus.
Fake Investment Opportunities 
Fraudsters don't miss an opportunity to bank on coronavirus scams. By making up false opportunities to invest in stocks, digital currencies and other valuable assets, scammers steal personally identifiable information (PII) of users. Keeping in view the financial disruption due to COVID, social media adverts encourage users to avail the benefits of "financial downturn", and deceive them to invest in platforms tailored for illegitimate services. Fake companies set up websites which are a perfect imitation of authentic platforms, to get the better of innocent users. 
Conclusion
Shufti Pro provides an all-in-one solution against coronavirus frauds by safeguarding users from medical identity theft. Our Know Your Patient (KYP) services provide better opportunities for healthcare providers for patient identification. It can help combat criminal identities which are in pursuit of exploiting medical records of patients to attain their illicit motives. With Shufti Pro's KYP solution, fraudsters can be properly identified and COVID-related scams can be put to an end.
Identity verification by Shufti Pro uses artificial intelligence to streamline customer onboarding procedures in the medical sector. Now, organizations can use a reliable verification solution to key out criminal identities and entities using COVID-19 to conduct frauds and take them out timely.