Optimised Risk Assessment solution for the Gaming/ Gambling Industry
Get an optimised risk assessment solution for the gambling and gaming industry with Shufti Pro. Our advanced solution provides a seamless onboarding experience whilst categorising customers based on their risk level in real-time, with 99.3% accuracy.
Request Demo
Expedite Player Onboarding with Our Compliant Solution
Maximise player verification success rates and ensure global compliance with our industry-leading solution.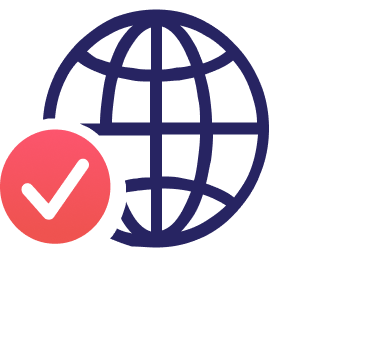 Verify Players Globally
Verifying Players Globally, you can confidently offer your age-restricted products or services to a wider audience whilst complying with the regulations and safeguarding your business against fraud and legal risks.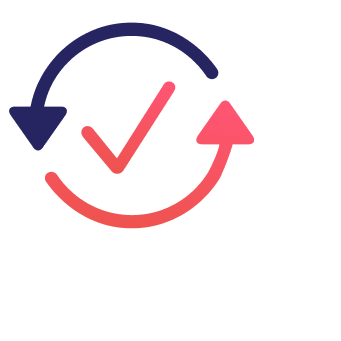 Maximise Pass Rates
Offers a customisable verification process according to your needs to enhance user satisfaction and allows a streamlined verification flow process helping you to build trust with your customers and mitigate the risk of fraud.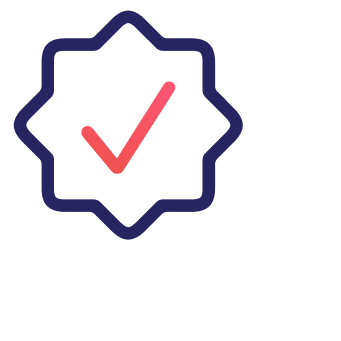 Stay Compliant
Staying updated with your industry's constantly evolving regulations and policies, you can protect your business from potential regulatory fines and safeguard your reputation, ensuring a seamless customer experience.
Stay Ahead of Gaming and Gambling Risks with Shufti Pro's Solution
Risk assessment in the gaming and gambling industry is crucial to ensure compliance with KYC and AML regulations and prevent money laundering activities. Following are our pre-defined parameters for assessing risk.
Customer Risk
Streamline your risk assessment process and safeguard operational integrity with our comprehensive solution that analyses customer behaviour and transactional patterns.
Identity Verification & Validation
Email Authentication and Verification
Mule Account Tracking and Monitoring
Creditworthiness/scores Assessment and Verification
High Roller Identification and Verification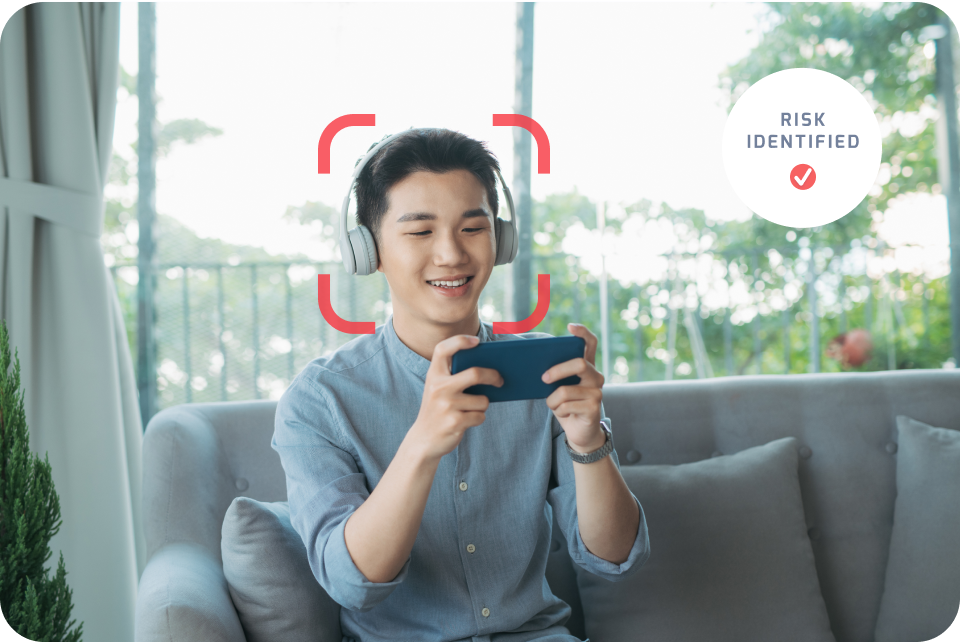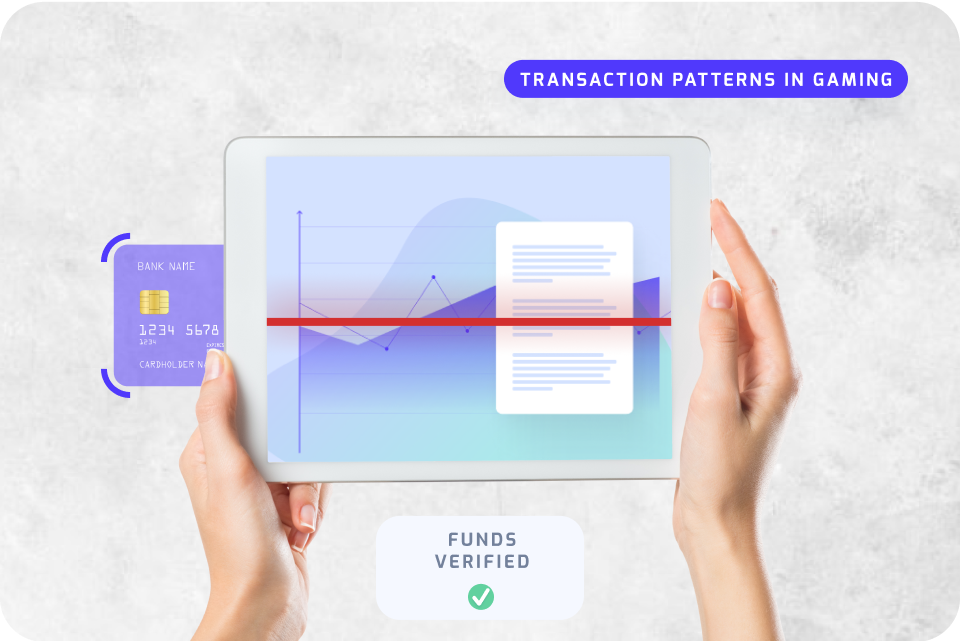 Transaction Monitoring
Our sophisticated monitoring tools are designed to detect any unusual or suspicious transaction patterns that could indicate fraudulent activity by patrons. With regular and ongoing monitoring, businesses can stay one step ahead of potential threats and proactively protect themselves against financial crime.
Transaction Monitoring and Analysis
Disproportionate Spending Patterns
Threshold Avoidance and Compliance with BSA
Funds Verification and Validation
Delivery Channel Risk
Our RegTech solutions thoroughly evaluate delivery channel risk, enabling you to identify and address potential vulnerabilities to protect your business from fraud.
Cross-Border Transactions Analysis
Stolen Card Detection
Account Segmentation Detection
Multiple Credit Card Usage Tracking
Excessive Cash Usage Monitoring
Data Privacy Risk Assessment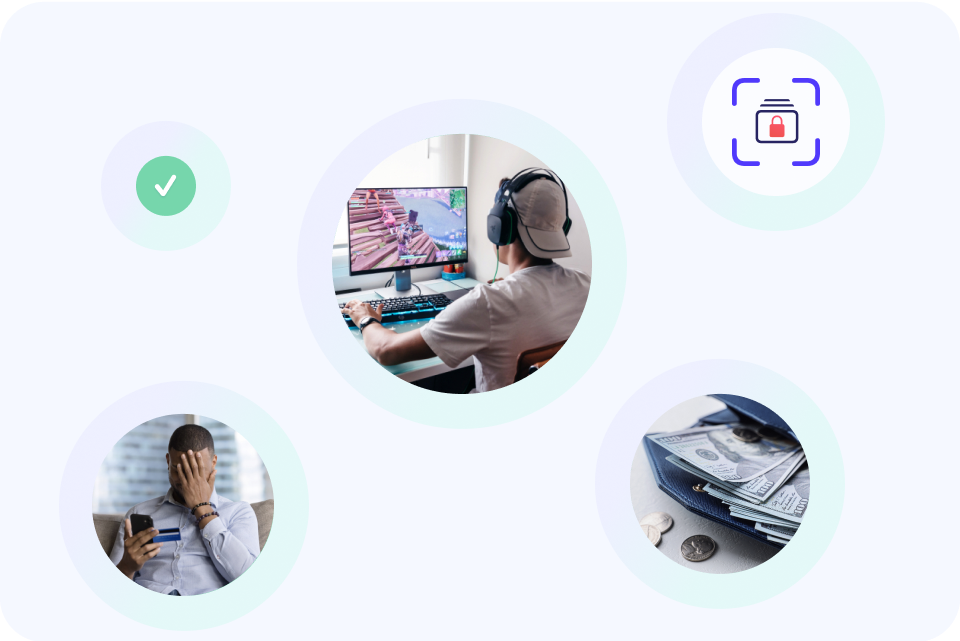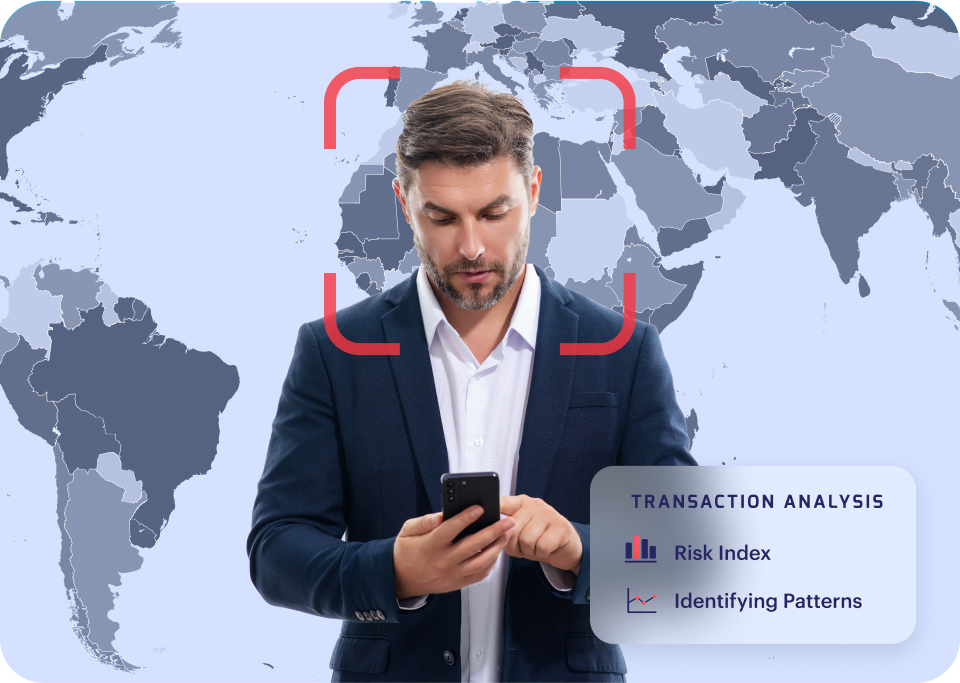 Geographical Risk
Offering precise evaluations of geographical risk for gaming/gambling organisations by analysing transaction data and identifying patterns, monitoring changes in local regulations and compliance requirements, and evaluating political and economic stability in the region.
Detecting High Appearance in Casinos near the Country's Border
Sanctions and Embargoed Countries
Screening from FATF List / Money Laundering & Terrorist Financing
Screening from Country Risk Index (CRI based on investing /doing business in a particular country)
Geopolitical Risk
Evaluate geopolitical risk by analysing and interpreting relevant data on political stability, economic conditions, regulatory compliance requirements, social unrest, and natural disasters in the region, allowing businesses to make informed decisions and minimise potential risks.
Detecting Countries with the Most Frequent Regulatory Changes
Identifying Politically and Economically Unstable Countries
Checking countries through the CPI, EFI & GPI lists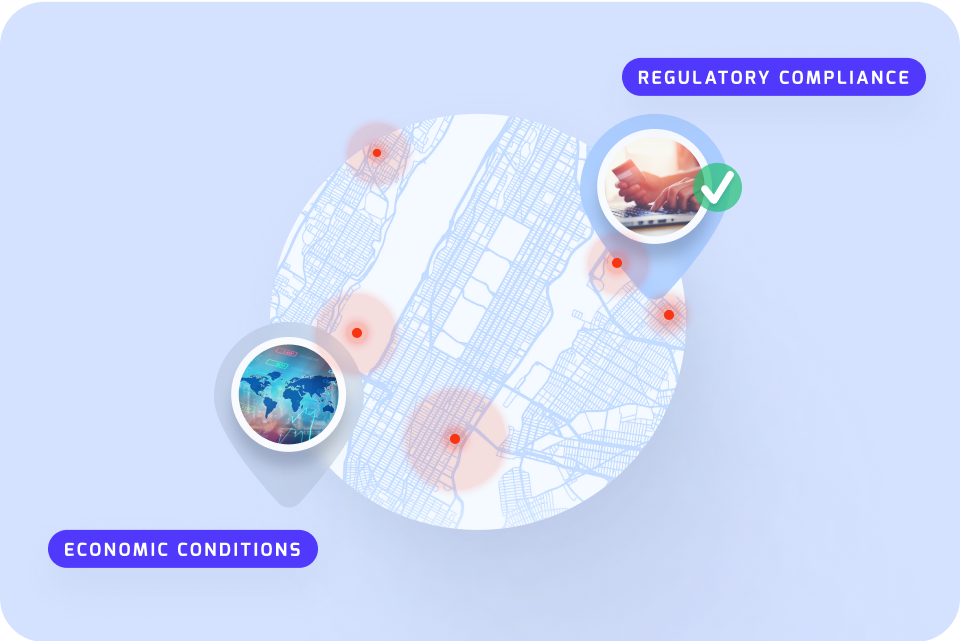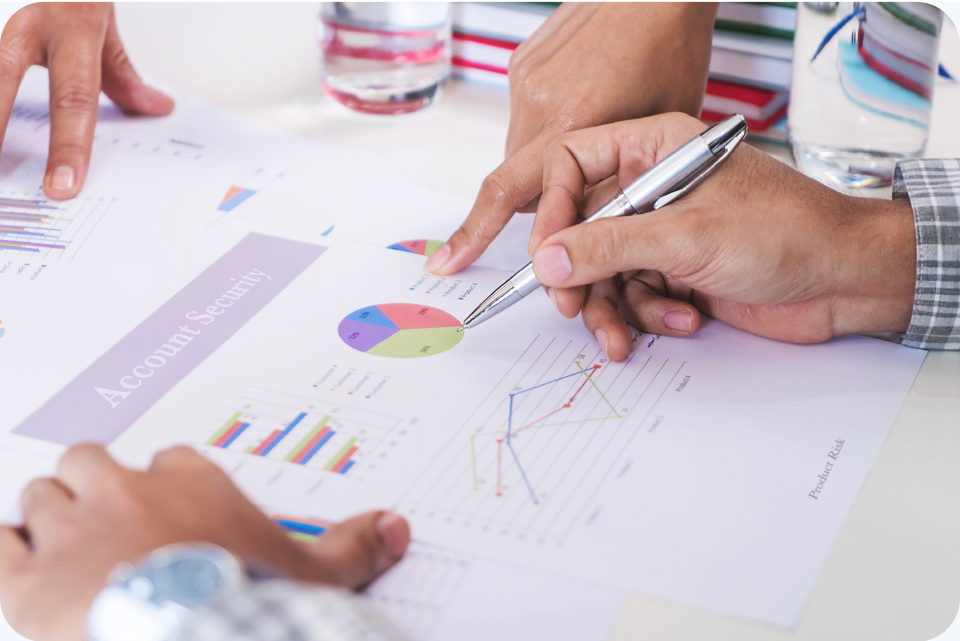 Product Risk
Providing you with a robust solution to mitigate the risks associated with your product by detecting multiple accounts, unauthorised transactions, and unauthorised access with each product type. To help keep your product compliant with laws and regulations.
Online Gaming and Gambling
Age Verification
Self Exclusion Lists
Multiple Accounts from the Same IP-Address
VIP Programs
High-Roller Tables
Reporting
Automated reporting service streamlines identifying and reporting suspicious activities or transactions to regulatory bodies, reducing manual labour and ensuring compliance with regulations to prevent financial offences.
Suspicious Activity Report (SAR)
Suspicious Transaction Report (STR)
Currency Transaction Report (CTR)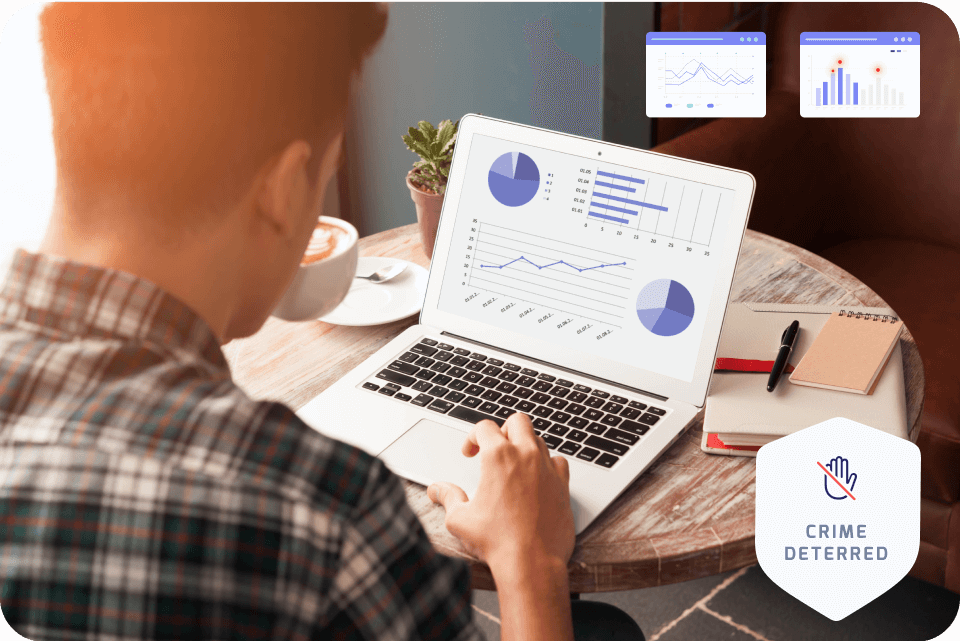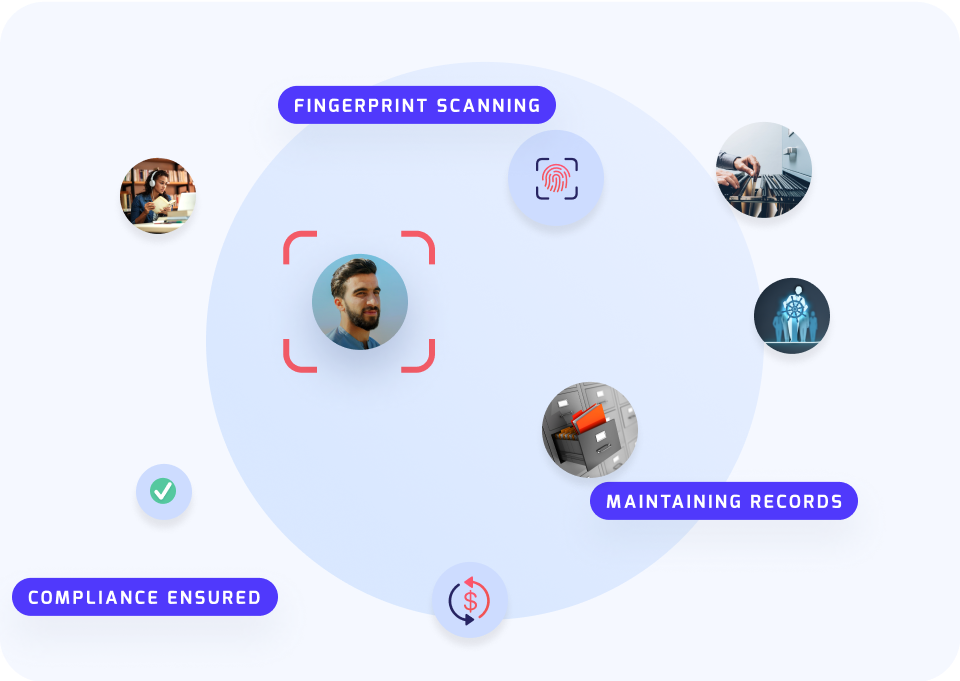 Record Keeping
Ensure regulatory compliance by continuously monitoring customer activities and maintaining records of clients under pre-defined policies and regulatory obligations.
Customer Identification Records
Transaction Records
Suspicious Activity Reports (SARs)
Risk Assessment Reports
Compliance Training Records
Compliance Training Records
Why Choose Shufti Pro's Risk Assessment Tailored to Gambling Industry
Provide your customers with a safe and sound gambling experience by determining high-risk clients whilst adhering to KYC AML compliance in real time.
Swift 99% Accurate Verification
17+ IDV Services, Trusted Globally
User-Centric and Developer-Friendly UI
Screening from 1700+ Watchlists
Regulatory-Compliant Solution
Supports 10,000+ ID Documents