Online bitcoin business might have experienced a slump in recent months but still, it remains to be preferred mode of transactions across blockchain landscape. Concerns for cryptocurrency security are moderate but it is still highly advisable to ensure bitcoin security through reliable means. Most of the times, platforms and crypto exchanges used for trading of bitcoin play a pivotal role in cryptocurrency security. We have compiled a comprehensive cryptocurrency security guide for you containing vital cryptocurrency security tips, especially you are using bitcoin for business or investment purposes.
Bitcoin Security Guide
As discussed earlier, cryptocurrency security is largely dependent on the platform and protocol being used by the cryptocurrency. Any chink in the armor suit of cryptocurrency security can prove to be fatal for the entire network including yourself. So it is highly advised to use a reliable and hard to breach platform for bitcoin transactions. In order to avoid financialy devastating cryptocurrency security issues, always relay on cryptoexcahnges that understand the value of bitcoin for business. The relative anonymity of online bitcoin business can easily be turned against you if you are not careful about cryptocurrency security.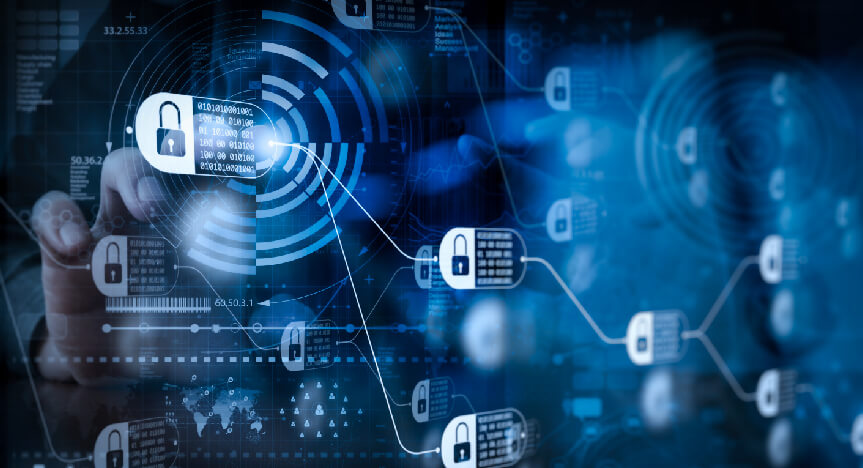 Centralized and independent Cryptocurrency Security
Centralized cryptocurrency protocols are relatively secure for business and investment as they are under the supervision of peers of cryptocurrency and the collective interest of cryptocurrency network is ensured by these peers. Bitcoin security is ensured by centralizing the major asset share of bitcoin around 4 major mining pools. With cryptocurrency exchanges, vulnerabilities of the system become more clear as they are developed using the independent code with much more risks attached related to cryptocurrency security. Unlike a blockchain based cryptocurrency that provides relative anonymity and de-centralized access to digital resources, a crypto exchange basically is just like any other website that uses a physical data center or cloud service to offer services to its customers. It means that cryptocurrency security issues are aggravated by easier access of hackers and crypto bandits to these crypto exchanges, even if they cannot steal cryptocurrency like Bitcoin directly from the blockchain based mining pools.
So it is important that you use a popular yet secure crypto exchange for trading of your bitcoins or any other cryptocurrency.  Check for the security protocols that are put in place by the crypto exchange management to secure their assets and even of those who sign up for the trading of cryptocurrency.
Crypto Wallets for Cryptocurrency Security
Crypto wallets form the 3rd layer of protection in our cryptocurrency security guide. Your choice of crypto wallets decides the nature of bitcoin security that will be provided. As like crypto exchanges, crypto wallets are also just an online portal – many times based on blockchain as well – where the security of the platform should be critical. Most online bitcoin business is conducted using crypto wallets that actually hold the cryptocurrency on behalf of their customers, making them virtual in charge of the currency and making it easier for hackers to steal the cryptocurrency by compromising the technical glitches that might be available for exploitation on these crypto wallets.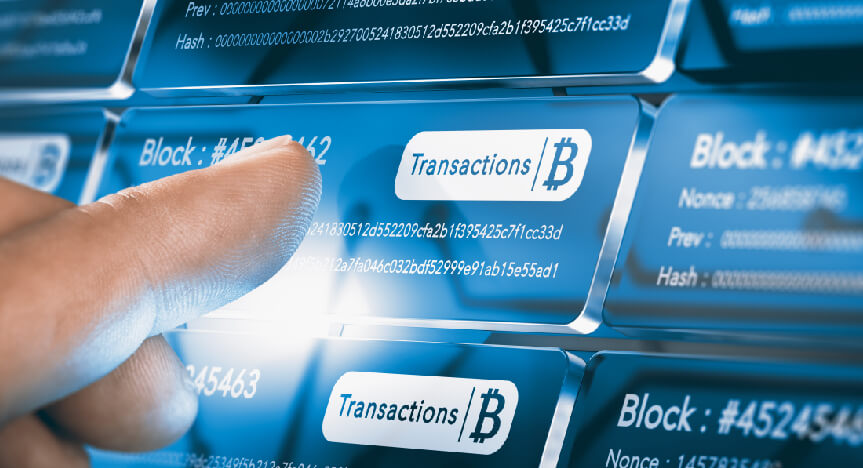 Core Aspect of Cryptocurrency Security
The most critical aspect of cryptocurrency security lies in all the avenues in which bitcoin or any other cryptocurrency is exposed to a non-blockchain environment. Whenever a cryptocurrency appears on a non-blockchain platform, there is a substantial risk to cryptocurrency security. Additionally, whenever bitcoin or any other cryptocurrency is distributed without regard of its sharing principles, cryptocurrency security issues start getting serious.
Crytoexchanges and crypto wallets that are operating on the shaky ground and want to resolve bitcoin security issues and threats to any other cryptocurrency's security can take help from Shufti Pro. It is a perfect solution to resolve cryptocurrency security issues with identity verification services such as facial verification, document verification, address verification, 2 factor authentication, and biometric consent verification. Shufti Pro works perfectly fine with both blockchain based and non-blockchain wallets and exchanges. Its restful API and mobile SDKs make it an ideal choice for businesses, especially those that want a KYC provider with omnichannel support.
Shufti Pro covers 190+ countries and supports more than 150 languages offering a competitive edge through its AI backed verification services for cryptocurrency security. Facial verification is performed through liveness detection and document verification is made full proof through machine learning algorithms and pattern recognition. Biometric consent verification is supported by Handwritten note verification using OCR based data extractions. Real-time verification results from Shufti Pro ensure that there is no bottleneck in the registration process and the entire process is completed smoothly.
AML compliance solutions are also offered by Shufti Pro, using background checks that are performed using a large databank. This large databank contains data from 3000 databases and 1000 sanction lists published by global and regional watchdogs. Rigorous regulatory oversight can be clearly avoided by crypto wallets and crypto exchanges using identity verification services from Shufti Pro that can easily take care of cryptocurrency security at a reasonable price.
Recommended For You: