As the type and amount of fraudulent activities have increased over the years, governments and regulatory bodies have been driven to push forth more stringent KYC AML compliance policies. Many businesses view these procedures as a necessary evil and implement them reluctantly. They often tend to view such procedures as an added expense in their Income statements. However, companies need to take an objective look at the losses they incur due to fraud every year.
Businesses have perhaps been the worst sufferers of online fraud and financial crimes. The price for noncompliance with KYC or AML regulations can lead to heavy penalties for companies not to mention a serious dive in the reputation and level of trust in the business by its customers. However, they tend to have their own valid reasons for refusing to implement such processes.
Why Companies are Reluctant to Implement KYC AML Compliance?
One of the most glaring reasons for any given organisation to avoid KYC procedure is that most of them have to perform them manually. Hiring and maintaining a whole new KYC compliance staff can be costly for any business. Moreover, manual verifications of customers tend to take time and can end up frustrating the customers. This can cause them to lose loyal customers thus eventually hurting their profits. They need procedures that are fast and do not affect their bottom line in any significant way.
Digital KYC AML Compliance
This calls for a dire need for automated KYC and AML compliance procedures. FinTech companies came up with advanced technologies to make implementation of compliance policies easier for businesses. They have been integrating technologies like machine learning and artificial intelligence to design smart and efficient solutions for KYC and AML. Software solutions like risk analytics and KYC AML service providers.
Shufti Pro's KYC services involve remote verification of customers through document scanning and facial verification. Such verifications take place in real time and produce accelerated results. Industries like the financial services sector and e-commerce businesses have been utilising such services for a while now. Some industries that can benefit from automated compliance processes include;
Online Gaming Industry
The online gaming arena is a fast-paced industry and has been riddled with fraud for quite some time. Gamers require their services to be prompt and having fewer interruptions. Gaming companies also face an increased amount of regulations and legalities from regulators. They have to implement fast yet effective due diligence procedures in order to keep their platforms free from fraud. Larger transactions require a more meticulous process of KYC AML Compliance.
Such a rapidly changing industry cannot afford to lose any amount of time in verifying its users or they run the risk of losing them entirely. Developing a digital structure for KYC checks can streamline the entire process for the gaming industry. In addition to curbing fraud, online gaming companies also need to verify the age of their customers. Since a lot of the services provided by gaming companies tend to be age restrictive, it is important for them to implement certain checks to verify the age of their users. This can be done by performing a simple ID verification check along with the facial verification of the user.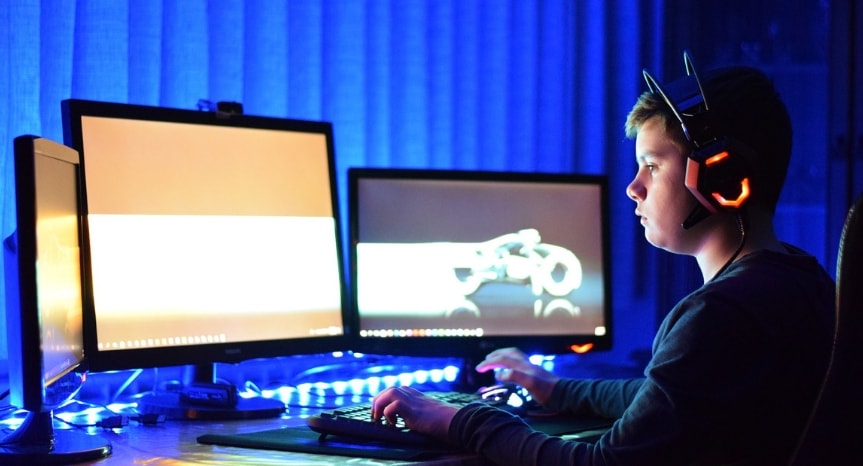 Healthcare Sector
Identity theft and fraud in the medical industry has also been gaining ground for a few years now. Scammers tend to steal medical insurance data from people to purchase prescription drugs or to have medical procedures performed through the stolen data. Such fraud ends up affecting both the victims whose identities had been stolen as well as the healthcare insurance providers. They also present the highest level of nuisance to hospitals and pharmacies, making it difficult for them to differentiate a fraudster from an actual patient.
By implementing a remote KYC procedure, hospitals, medical insurance companies and pharmacies can ensure the authenticity of their customers. Any hospital or pharmacy should ask for proof of identity from the patient along with their insurance data. Identity verification through document or face verification can enable them to detect fraud before it can occur.
Digital Currencies
The cryptocurrency business has been gradually but surely gaining ground as an effective investment tool. Cryptocurrencies' unregulated nature have made them notorious for all sorts of financial crimes including money laundering and embezzlement.  According to certain reports, around 80 per cent of ICOs in 2017 were fraudulent.
Crypto companies stand to benefit the most from KYC and AML procedures. Service providers are now offering KYC/AML for ICOs where a startup can verify its investors to prevent any sort of money laundering or other fraudulent activities. KYC/AML for ICO STO can be performed digitally through ID verification and document checks.
Shufti Pro is a leading KYC AML provider that is giving KYC AML compliance to a number of companies from different industries. It is compatible with every operating system and can be integrated into a business's existing web interface seamlessly.