Businesses, particularly the financial services sector, have been observing Know Your Customer KYC Compliance rules for nearly as long as they have existed. It is a process by which banks, financial institutions, retailers, e-commerce merchants and any other business vulnerable to fraudulent activities. KYC regulations were made more stringent in the aftermath of the 2008 financial crisis wherein banks were found involved in breathtaking money laundering scandals. Ever since the crisis that had threatened the collapse of the world's financial system, governments, nations and global regulatory authorities have worked hard to bring stricter and more effective policies and legislation to prevent financial crimes.
This scenario was exacerbated by the Panama Papers scandal in which a lot of significant world leaders and organisations were exposed. This and the fact that a lot of money laundering activities were discovered to be linked with terrorist financing. This has made regulators like FATF issue serious fines and sanctions to governments and financial institutions to give them enough of an impetus to improve their compliance structures. Businesses too have had to implement KYC verification in the wake of FACTA (Fair and Accurate Credit Transactions Act), which was introduced to protect consumers from credit card and identity fraud.
The Role of Technology in KYC Compliance
In order to implement effective anti-money laundering (AML) compliance procedures, technology has played an immensely effective role to enable banks and other businesses implement faster, more competent customer identification and due diligence procedures. It has also allowed them to improve their transaction monitoring and risk management systems.
Modern technologies including Artificial Intelligence (AI) and big data have allowed companies to completely automate their AML and KYC procedures. Before now banks have largely relied on manual verifications and due diligence processes. But as the regulatory requirements over the past few years have become more forceful, the need to have more effective solutions has given rise to the RegTech industry. Regulatory technology is focused on developing advanced tech solutions to aid compliance teams in financial institutions.
Why is KYC Compliance Important for Businesses
The first and foremost incentive for businesses, banks and financial institutions to implement effective KYC compliance is to avoid outrageous fines and sanctions from financial regulators. Using tech tools to aid compliance can enhance compliance structures and reducing costs significantly. Not only has digitising compliance procedures enabled the automation of client onboarding, but has also given businesses a significant competitive advantage.
By offering their customers better and more effective protection against fraud and financial crimes, businesses are able to build trust and, therefore, loyalty. When businesses are fined for non-compliance, they end up causing significant reputational damage to their position in the market. A structured KYC solution manages to counter this risk. Shufti Pro is a SaaS company that offers KYC as a service to a vast clientele base including financial services providers, e-retailers, crypto companies, foreign exchanges and many more.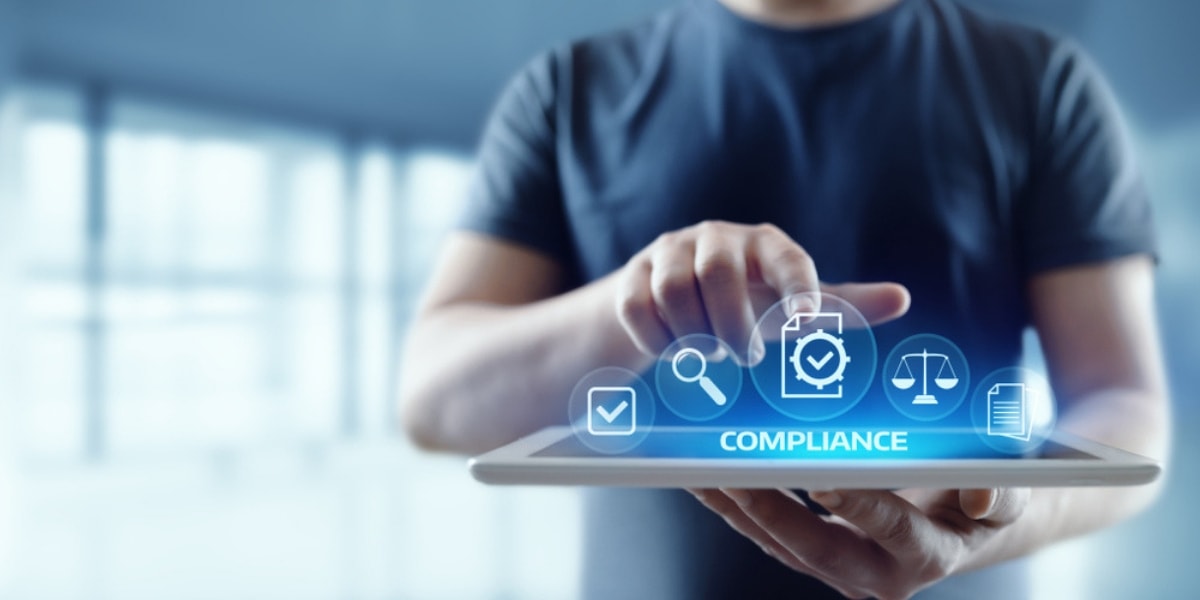 Enhancing KYC Compliance Through AI
Shufti Pro is a comprehensive digital KYC solution available for businesses that fulfils their KYC obligations. Through its structured AML and KYC solution, businesses are able to establish the identity of their clients. Shufti Pro's interface leverages state-of-the-art technologies. like AI, deep learning, facial biometrics, combined with human intelligence capabilities, allowing businesses to verify their customers in real time. Their services are spread out over multiple verification and screening procedures and are administered according to a business's use case.
Identity Verification
The identity verification service is spread out over two basic authentication methods:
Document Verification: It is performed digitally when a user scans their ID, where it is checked for tampering and its authenticity through a standard format. Different credentials that are verified include name, DOB, document number, expiry and issuance dates and address. Shufti Pro is able to verify documents from over 230 countries and can extract data through OCR (Optical Character Recognition) within seconds.
Face Verification:

The next level of identity verification is performed through facial biometrics. Shufti Pro's facial recognition feature authenticates the physical features of a user through AI-based protocols. It validates the person's identity on the basis of liveness detection, 3D depth perception and fuzzy logic. It can easily identify photoshopped images and prevents against spoof attacks.
AML Screening
Shufti Pro provides real-time AML background checks, allowing businesses to enhance their due diligence procedures. It offers financial institutions better management of risk profiles of its clients through a thorough screening process. The AML screening takes place by cross-referencing a client's credentials – name and DOB – against global AML sanction lists, lists for Politically Exposed Persons (PEPs). Businesses can enable ongoing screening for their high-risk or complete clientele. These watchlists are updated every 14 minutes and can produce results within 5 seconds.
Shufti Pro's KYC service enables businesses to establish an competent AML and KYC process, automating their client onboarding procedures effectively. They are able to perform KYC verifications in real-time, establishing an instant risk-assessment of higher-risk clients.
Recommended For You: