Real Time KYC & AML Solution for UK
Now Verify Identity & Know Your Customer in Seconds. Get started right away with easy API integration.
Download compliance report of UK
Swift and Reliable KYC Service
Offering KYC for UK. KYC and AML screening have never been this
easy. Simply paste a few lines of code in your website or app, and
integrate swift identity verification system.
Shufti Pro
Offers Services



The Fastest Online Identity Verification Service, Shufti Pro, is Proud to Offer
KYC

Services in the United Kingdom
KYC, KYB and AML Solutions
Under the Guidelines of FATF, as well as ESAAMLG and OFAC for
UK Financial Intelligence Unit (NCA)
Financial Reporting Council
Documents We Verify
Shufti Pro gives you all the tools to verify and onboard new users faster with real-time KYC for UK.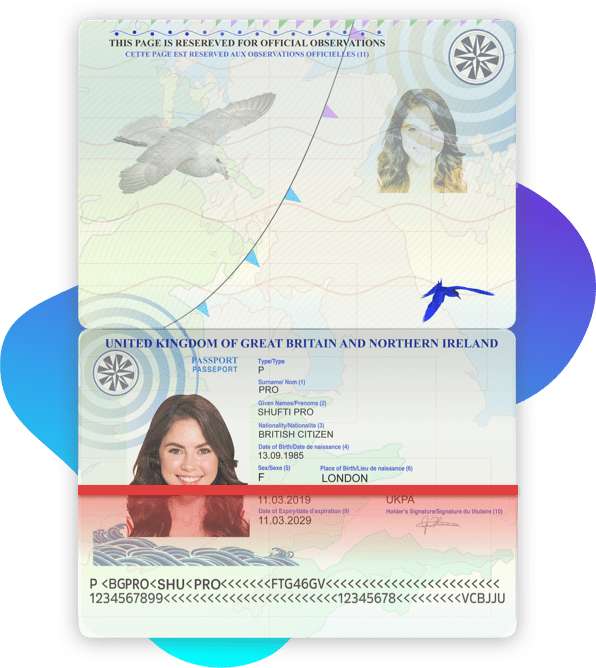 Passport
We verify all 3 types of UK Passports issued
by the HM Passport Office (HMPO):
1. Passport (The UK and Northern Ireland)
2. Passport (British Islands Bailiwick Of Jersey)
3. Passport (British Islands Isle Of Man)
Businesses can use it for CDD in UK.
For Passport Verification, Shufti Pro:
Matches name, DOB and expiry date with MRZ

Detects fakeness through font, holograms

Checks for accuracy of format

Detects crumpled / folded edges

Identifies photoshopped / tampered / forged image

Verifies hologram / rainbow print

Checks blurriness / exposure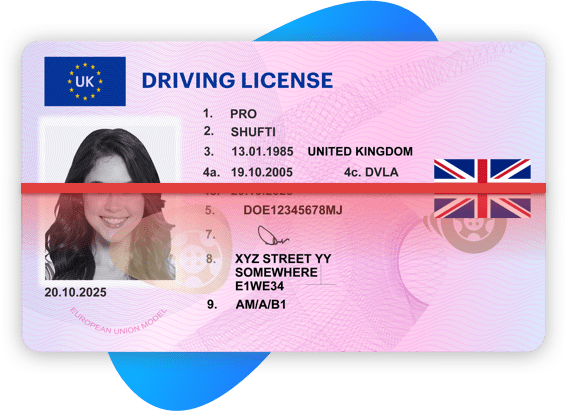 Driving License
We check the originality of a driving license issued by the Driver and Vehicle Licensing Agency (DVLA) and verify licenses from all the cities of the UK.
For Driving License Verification, Shufti Pro:
Checks for accuracy of format

Detects crumpled / folded edges