Industrial Use cases
Certain industries have moral and regulatory obligations
to verify the age of their customers
Age verification is significant for all these industries. Download
Shufti Pro's age verification white paper to learn more.
Protect Your Minors
CDC stated that on average alcohol is the factor behind the deaths of 4,358 underage people. Businesses selling age-restricted products are under the social responsibility to prevent underage sales and save minors from fraudsters in online spaces such as gaming and dating platforms. Become a more socially responsible entity with online age verification.
KYC is Inevitable
The legal age to buy and sell the age-restricted product is 18 years in most of the countries. Compliance with laws such as COPPA, the Gambling Act UK, FFDCA, and NVP requires the age-restricted sellers to verify the age and identity of their customers and to take necessary measures to reduce minor exploitation on their platforms. Compliance with Know Your Customer regulations will help your business gain credibility and market value as a compliant entity.
Effective Age Verification with Shufti Pro
Shufti Pro's identity screening solution enables you to onboard legitimate
customers while saving your business and minors from fraudsters
Age verification
Shufti Pro's age verification solution extracts date of birth from government-issued ID documents, to calculate the current age of the person. Other credentials such as name, address and ID card number are also verified to perform in-depth identity screening. AI-based solutions are empowered to verify the default format of the identity documents as well.
Fraud prevention
Practice real-time fraud intelligence with online customer identity screening. Shufti Pro's solutions require a government-issued ID and a selfie to authorize the purchase, leaving no loopholes for fake or stolen IDs. Stay clear of savvy minors using the IDs of their elders and criminal entities lurking around with stolen identities ready to exploit minors and your business.
Liveness detection
Owing to an increase in spoofing activities, Shufti Pro employs state of the art anti-spoofing technique featuring liveness detection and 3D depth perception. Age-verification solution enabled with biometric authentication ensures that the customer making a purchase or creating an account is physically present.
Ongoing investigation
After successfully verifying your customer, Shufti Pro's online authentication ensures that only the original owner of the account can log in and make purchases online. It also verifies identity during the ongoing session.
How We Verify the Age of Your Customers?
Shufti Pro's age verification solution is designed to verify the age of
your customers in 30 seconds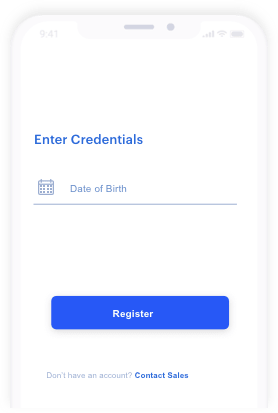 End-user enters their
date of birth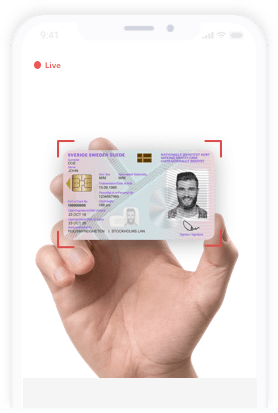 The end-user shows
the identity card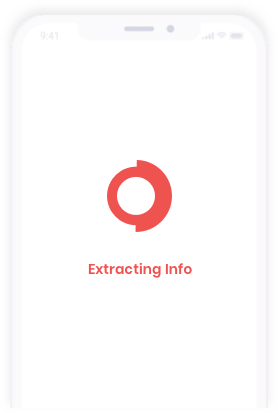 OCR extracts DOB and
other identity credentials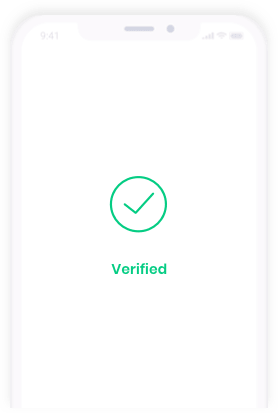 System verifies the age
and displays the results
Key Benefits of Age Verification
Global coverage
Get a fair share of the digital revolution and sell to customers in different regions, by verifying their identity and age in real-time. Gain from our experience of verifying people in more than 230 countries and territories.
All-in-one solution
Fulfill your fraud prevention needs and regulatory obligations with one solution. Add AML verification to your customized solution and satisfy AML screening requirements. Perform age verification, KYC verification and AML screening in one go. 
Online and in-shop verification
Equally useful for online and in-store age verification. Easy to use solution is designed to deliver a seamless customer experience, where an entity can be verified within seconds.
Easy integration
Single API integration and a few minutes are all you need to be up and running. iOS and Android SDKs ensure smooth integration across different mediums. Our dedicated tech team will be happy to provide a customized Hosted Verification Page (HVP) to cover your technical needs.
Customized age verification
Set the desired age limit and frequency of ongoing screening. Shufti Pro enables you to develop a customized identity verification solution that fits your budget and regulatory requirements.
Check out our services with a 15-days free trial today!