What makes Shufti Pro AML Compliance stand out
With 1700+ data sources analysed consisting of FATF, UN HMT, Interpol & more, Shufti Pro's AML data is updated every 15 minutes
API Empowered AML Screening
Screening is done via API against global watchlists.
Global Coverage
Anti Money Laundering services are globally supported
AML/KYC Screening Proof
Complete screening proof is provided to the client
Global Compliance
PCI compliant, Cyber Essentials certified, Compliant with GDPR
A single seamless API integration
The solution leverages Big Data, and Machine Learning.
Simply send data to Shufti pro via an API or upload to our back-office. We will send results via and API call as well as display them in the back-office
Get Results within a Second
Shufti Pro's AML engine works intelligently to
reduce False Positives
The Anti Money Laundering Software leverages big data and hybrid technology for seamless KYC and AML screening.
Global AML screening in Real Time enabling organizations to vet the financial risk attached to their incoming customers and the funds that they are bringing in.
FATF defined Risk Analysis provides protection with regards to PEP Compliance.
SANCTION LISTS
Screen incoming end-users against:
OFAC issued standardised Global Sanction Lists
Updated media coverage, news, and reports
REGULATORY AML WATCH LISTS
1700+ Government Criminal and Wanted Watch Lists
Fitness & Probity and at-Risk Individuals covered by Law Enforcement
POLITICALLY EXPOSED
A global database under FATF guidelines
PEP risk scoring on basis of connection, close relatives and media
Seamless API integration
API directly collects information (Name, DOB etc) from the end-user or the client collects it and passes it to Shufti Pro AML compliance software. Real time results are displayed to the end-user and updated in the Shufti Pro Back Office.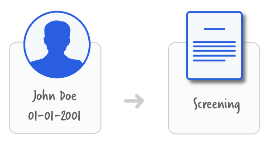 Simply send data to Shufti Pro via an API or upload to our Backoffice.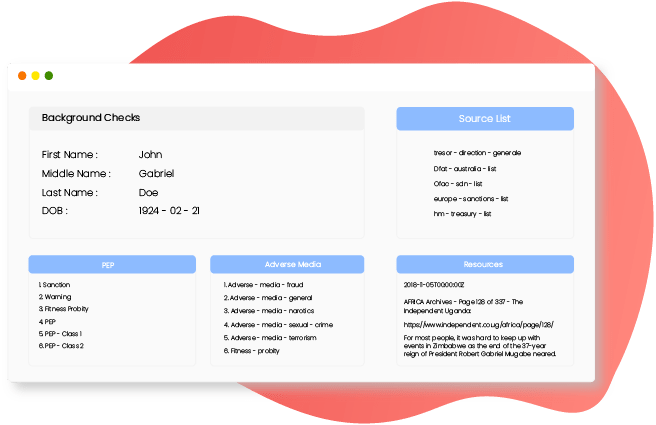 Implement an AML risk screening process which best suits your
organizational requirements
Verify and Screen
Perform due diligence on clients with comprehensive KYC and AML compliance within a single request. Digitize your infrastructure to automate KYC/AML screening
Batch screening
Run your existing clientele credentials from Shufti Pro's exceptional AML software. Reduces your fraud risk to zero with exceptional Anti Money Laundering screening.
Ongoing AML Checks
Certain long-term business relations highly risk-oriented, based on the client profile. Assign these clients an "On-Alert" status to receive alerts based on the changes in the credibility of those customers.
AML Screening of Businesses
Every business has an identity, we verify it for you…
Erase the ambiguity in your business relations (partnerships, B2B, Affiliations, etc.) with a quick AML screening of companies related to you. Shufti Pro will verify if the business is in a blacklist or a grey list. We will help you attain a proactive risk cover by mapping the risk associated with any business entity. Eliminate the risk of penalties, financial loss, and fraud in real-time through in-depth AML screening of your prospect.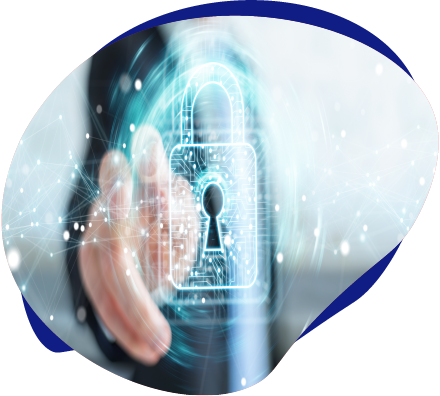 Our sanctions, Criminals, and PEPs screening is assisted by
exhaustive data categorized as:

Regions
Asia pacific
Europe
Middle East
Latin America
Carribean
Countries
United States
Canada
Australia
China
and +100 more
Regulations
European Union
United Nations
HM Treasury
OFAC, DFAT
and more
Need a reliable Financial Risk Assessment?
Shufti Pro AML Compliance is a Perfect Solution for Your Business
Banking
Insurance
Hospitality
Government
Ecommerce
P2P Market