AML SCREENING FOR BUSINESS
Are You Doing Business With the Right Entity?
Prevent frauds and penalties with Shufti Pro's AML solutions for businesses.
Know your vendor, trader or supplier with our easy-to-integrate API.
Why Shufti Pro?
Experience Global Coverage of AML Solutions for Businesses
Verification against 1700+ data sources from FATF, Interpol, UN HMT and more.
Global regulatory watchlists updated every 15 minutes.
Comprehensive Screening solutions covering Sanctions, PEPs and Adverse Media.
On-going AML for Businesses.
Comprehensive
AML Onboarding Solutions
Real-time Risk Screening
Real-time sanction list monitoring and PEP screening services.
Automated Onboarding
User-friendly API that integrates with easy developer options.
Efficient Compliance
Global Compliance with AML Regulations for Businesses.
Ongoing AML Monitoring Simplified
Comprehensive Watchlist Management for Safe B2B Transactions
Watchlist Monitoring
Business ownerships measured with full international coverage against:
Global Sanctions
PEP Screening Lists
Global Watchlists Data
Adverse Media
Ongoing AML
Ongoing monitoring services identify new risks and changes in business status to provide:
Improved Risk Profiling
Updated Risk Status
Shufti Pro Solutions
for Improved

Risk Management Insights
Comprehensive watchlist monitoring
technology with high-security standards.
Automated screening of businesses ensures reduced
cost of compliance for a competitive edge in the industry.
Better risk management and seamless
compliance in seconds.
Shufti Pro's API configures better segmentation and screening of data, with respect to international watchlist sources. Rest assured your business is performing refined risk profiling of entities related to you.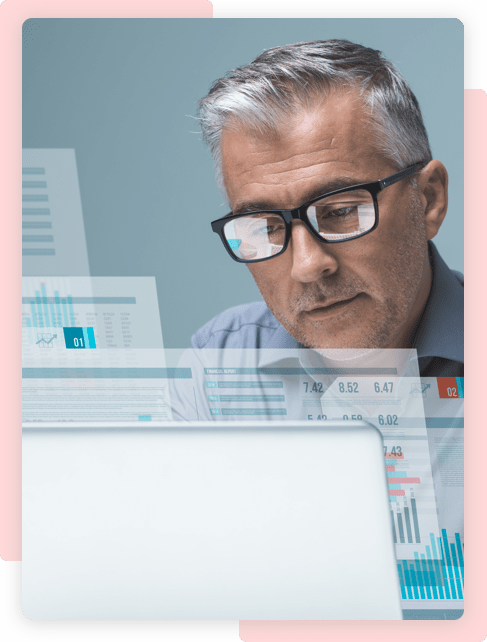 Shufti Pro AML Services for Your Business
Banks
Legal sector
Insurance companies
Brokerage houses
Online businesses
FinTech