BEFORE YOU GO...
Check how Shufti Pro can verify your customers within seconds
Request Demo
No thanks
When it comes to corporate collaborations, Know Your Business (KYB) is the ultimate source of securing business interests and staying compliant with Anti Money Laundering obligations. Before a business wishes to associate with another, it should make sure whether the client is trustworthy and authentic. The Know Your Business criteria, which falls under the hierarchy of AML standards, provides a reliable means of verifying the partner organization.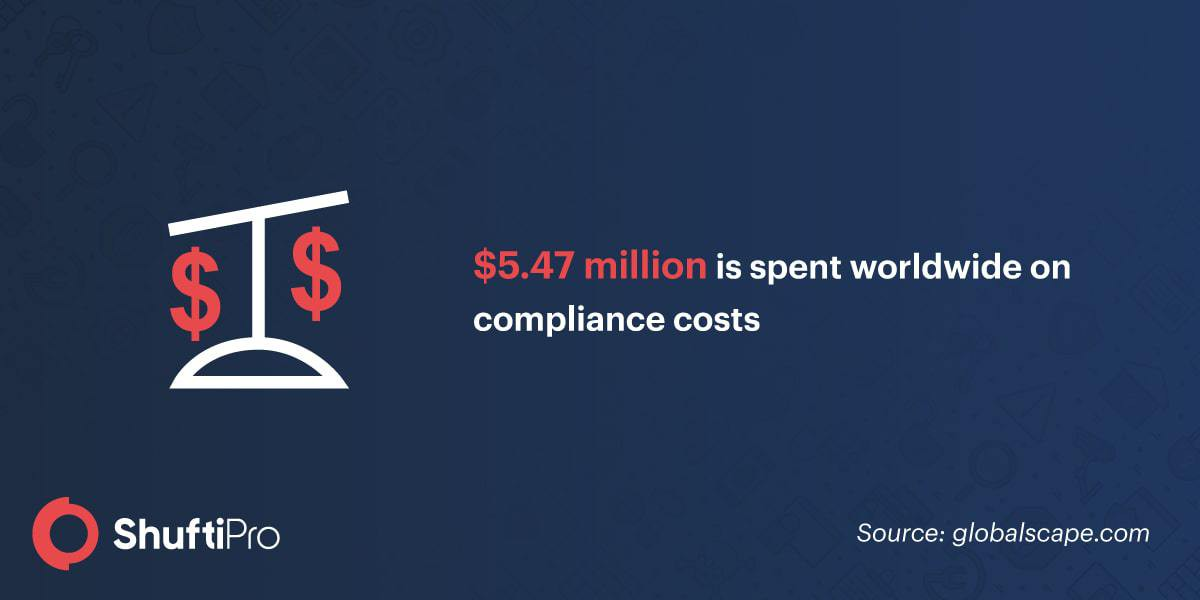 A study conducted by Ponemon Institute states that, on average, more than $4 million is lost as a result of not investing in compliance practices. The scenario becomes more amusing since a substantial sum of $5.47 million is spent worldwide on compliance costs. KYB, as opposed to KYC, verifies businesses instead of customers by using certified identification parameters consisting of validation documents of the business owner and the company registration number (CRN), etc.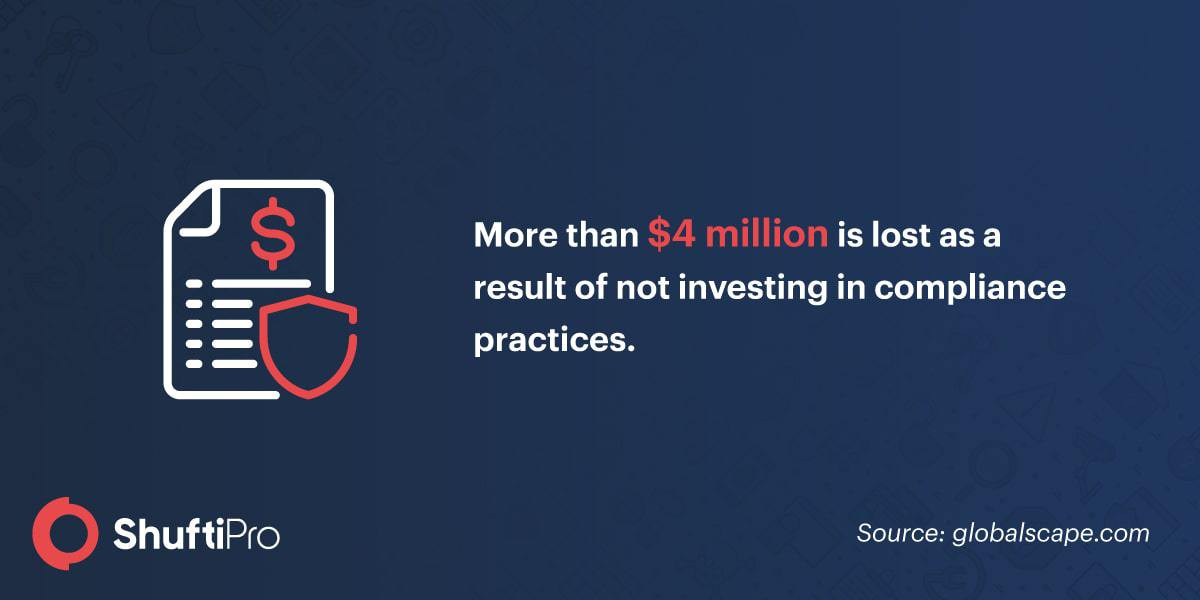 Secure Business Relationships
Today, business associations depend on mutual understanding and interests. While your affiliate enterprise might be reliable, they may not realize the impacts of the ever-changing world of digital technology. Moreover, business partners have little or no control towards the vendors of their partner company. There is a constant need to verify trust between both entities to build secure and stable relationships. Know Your Business (KYB) standards are a reliable means of building trust and a secure channel of communication. 
KYB gives business verification methods a new sense of authenticity and eases the lengthy business verification operations, ultimately increasing the sales and nurturing business interests across both parties. Apart from trust and reliability, security measures are equally significant. Organizations should be mindful of KYB compliance when establishing B2B connections with other businesses. Over the years, regulatory technology has significantly changed the way business verification is performed. By using corporate information and other identity parameters such as the ultimate beneficiary chain of the partnering company, KYB is helping build secure business relationships. 
Compliance with AML Obligations
The escalation in financial crimes has made it necessary for law enforcement agencies to implement regulatory measures. One of the principal guidelines that were established during the Vietnam war in 1970, was the Bank Secrecy Act. The motivation behind this law was to counter tax evasion incidents rising out of unlawful drug dealing. Under this financial policy, banks are obliged to report dubious customer activity, for example, transactions more than $10,000. These regulations laid the first stone for AML and other relevant business verification standards to deter money laundering activities. As a result, organizations like the FinCEN (Financial Crimes Enforcement Network) and FATF(Financial Action TaskForce) came into being in the subsequent years. 
AML practices are a good bet when it comes to verifying companies and safeguarding the interests of businesses. As a result of non-compliance, poorly organized corporations suffer considerable disruption costs that often lead to sizable customer loss and compensation fees. The annual report on KYB compliance states that a sum of more than $5 million is paid to regulatory authorities, for not complying with Anti Money Laundering obligations.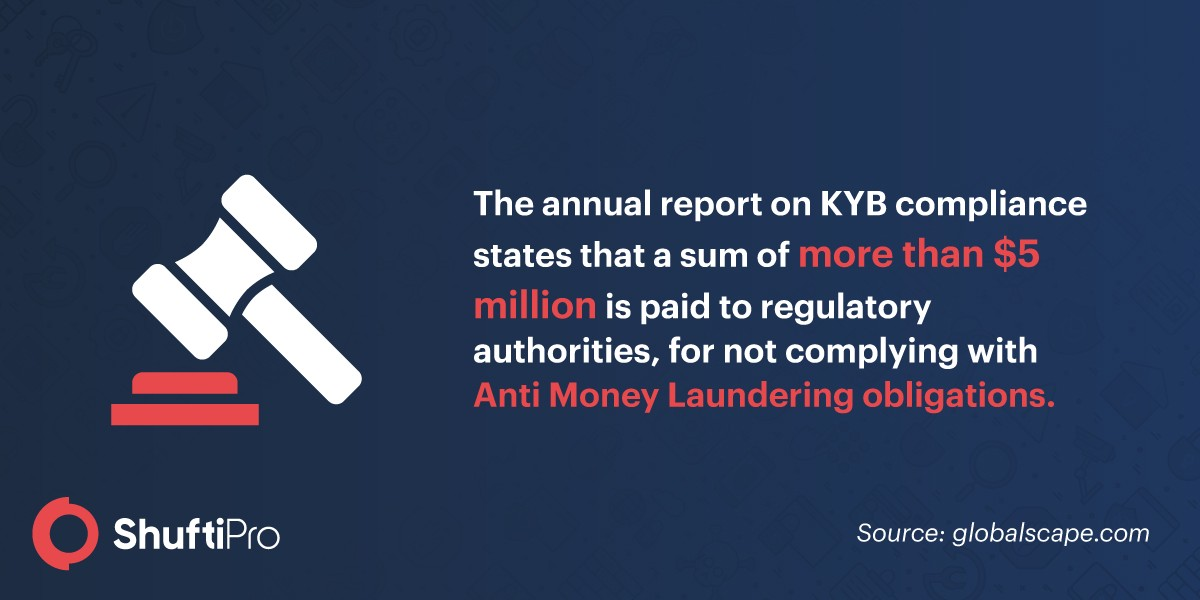 The 4AMLD, Anti Money Laundering Directive that came into effect in 2017, encourages financial institutions to perform KYB checks to reduce the potential risk of money laundering and terrorism funding. KYB compliance falls under the hierarchy of AML criteria that protects the business interests and also serves as a good means of safeguarding against potential crime. An online AML/KYB verification solution is a need of the hour to meet the needs of the current regulatory landscape.
Enhanced B2B Conversion Rate
Conversion rates are the most important B2B marketing benchmark for any commercial entity. For corporate businesses, a relation based on trust is of great importance for smooth communication. KYB is a quick and easy way to create positive impressions on your partner organizations to get started. By running a series of identity checks, the business is all set and ready to collaborate, as it creates a trustworthy relationship between both parties. It not only creates a better opportunity for promoting sales but also developing a good market reputation. Achieving healthy business relations and trust is directly proportional to increasing sales ultimately leading to a higher B2B conversion rate. According to statistics provided by Hubspot, the average conversion rate for page visitors lies between 20-25%, while the expectation of converting to a client should be nearly 1.5-3%.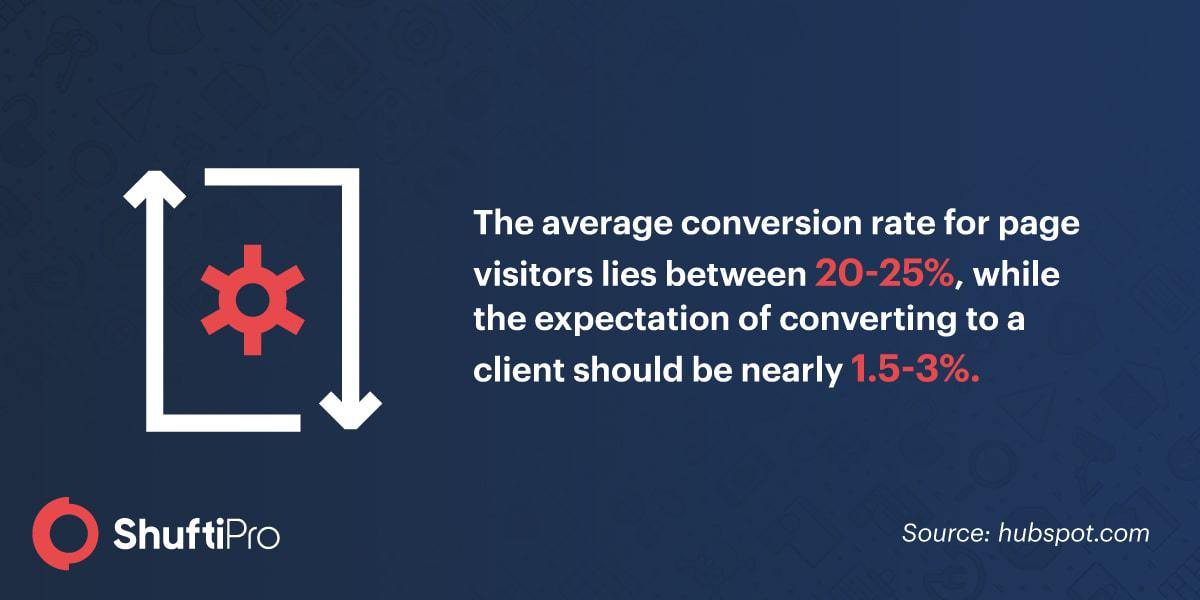 Business relations play a significant role in establishing a good reputation for an enterprise in the market. It makes or breaks the economic prosperity for the particular company, and directly impacts the B2B conversion rate. Whether it's a startup or established business, partner collaborations are the utmost priority. Know Your Business (KYB) provides a convenient way for affiliate businesses to verify their identity without reporting physically to sites and offices. By using business verification solutions, enterprises get to know their partners better, focus on specific concerns, and provide interest-oriented services that ultimately increase the B2B conversion rate.  
Reduced Operational Costs
In the increasingly digitized world of finance, businesses employ automated solutions to cut human resource expenses and to increase productivity. The fact that machines are self-driven systems and less prone to errors makes it a profitable opportunity, ultimately eradicating the prospect of human faults. When it comes to enterprises, a considerable rate of operational activities is as necessary as security. Unexpected and constant process delays could result in a compromised business relation or decreased sales that increase the risk of losing valuable capital contributions. 
For a seamless partnership experience and better engagement, there should be minimal delays in the identity verification of related businesses. Online KYB solutions play a vital role in achieving benchmark standards that help reduce operating costs. They come with the ease of remote identity verification, which reduces business onboarding expenses. A KYB verification process could include validating the Ultimate Beneficial Ownership (UBO), the Company Registration Number (CTA), or the identity of the sole owner. The guidelines of the Financial Action Task Force (FATF) on transparency and beneficial ownership lists, and pre-emptive verification policies for business verification.
To sum it all up, KYB is an effective means of creating secure business relations by enhancing the B2B conversion rate, reducing the total operational expenses, while complying with AML policies and procedures.
Find more relevant resources: