Blog
Identity verification in freelancing- no more smoke and mirrors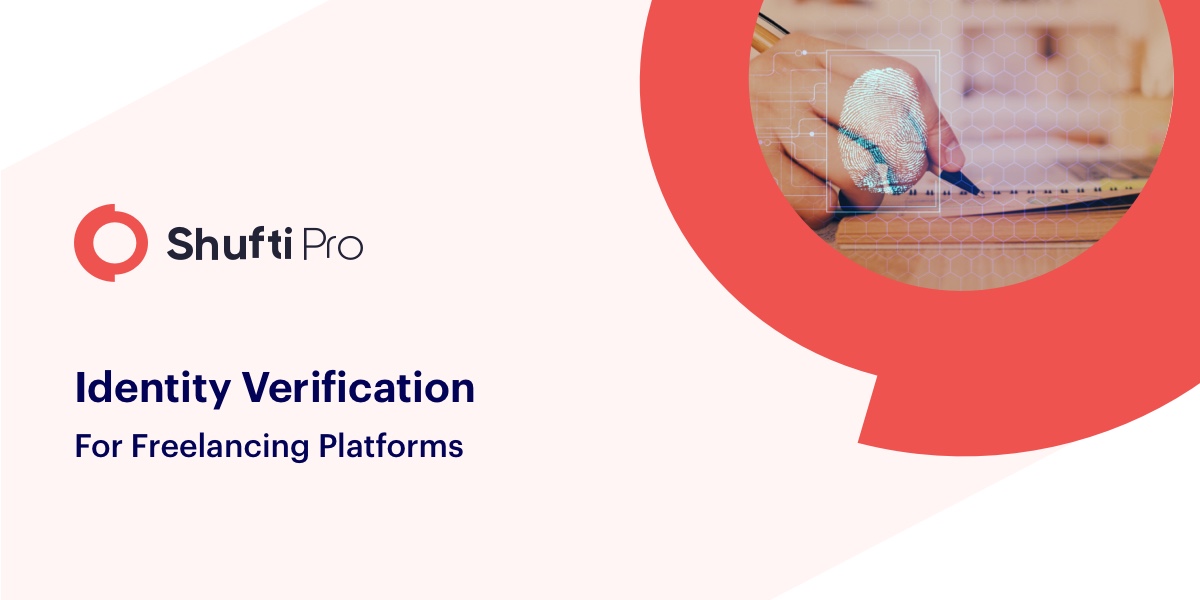 Freelancing platforms are rapidly growing. In 2017, around 57 million Americans were freelancing and if the trends continue, over half of the Americans will be freelancing by 2027. These people include full-time and part-time freelancers. A good number of people hold 9-5 jobs and doing freelancing in their free time. This proliferation of part-time freelancing is leading people to a new kind of labor market known as Gig Economy.
The freelance market is being accepted in every part of the world since it has no boundaries. Today a freelancer can work from anywhere irrespective of their residence. All they need is the internet and a computer. This has led certain countries to rise and become the top freelance countries in 2019.
With the huge population moving towards freelancing platforms, the industry is facing some significant challenges, fraud being the topmost. In organizations, we are aware of employee fraud and now the freelancing industry isn't safe as well. Fraudsters and scammers are paving their way into this industry to exploit valuable information and data.
Freelancing – the employer scams
Multiple freelancing platforms have been getting worldwide hype. Just like fraud has polluted various industries, the freelance industry is no exception. In the Gig economy, scams can be done from both sides, the freelancers and employers. A scam is something that most of the freelancers have experienced once in a while on different platforms. Such frauds not only cause financial damage but also badly affect talented freelancers on an emotional level demotivating them.
Freelancers need to focus on one thing that as a freelancer the relation with the client or employer is for short-time only. The bad guys are everywhere and as a result, this new workforce is becoming immune to the growing community of scammers – who are badly disrupting the mental piece and threatening people financially. The common scams freelancers encounter includes:
Offsite Payment and communication
The scam employers mostly target the individuals who are in desperate need of work. Judging the eagerness, employers convince freelancers for offsite payment and communication. This is a warning sign because of the offsite payment and communication, there is no proof or record of communication. Hence, after getting work done they just vanish without paying. In such scenarios, even the anti-scam team can't do anything.
Avoiding Milestone Payment
Many freelancing platforms have this feature of milestone payments. It means that a certain percentage of the total amount of a project is paid over the completion of each course rather than paying at the end. The scam employers try their best to avoid milestone payments and convince freelancers for a joint payment after completion of the task. This is one of the biggest scams that the Gig economy face.
Freelancing – A threat to business security
Today's employment landscape has dramatically evolved all thanks to the increasing popularity of freelancing. Organizations are actively adopting the idea of remote hiring through freelance platforms. It is a win-win situation for both employees and companies. This form of employment offers flexibility and freedom to employees in balancing their professional and personal life. Moreover, organizations enjoy notable savings on benefits like health and life insurance, retirement plans, paid leave, bonuses, etc.
With these immense benefits for both entities, there is no stopping the freelance craze anytime soon. However, in lieu of capitalizing on the growing trends, employers are overlooking a critical issue, i.e. data security. It is important to clearly understand the vulnerabilities and potential threats that freelancers introduce to your business and the regulations surrounding the freelancer security
In freelancing jobs, it is not at all possible for employers to provide their remote workers with company-owned devices. It means that the freelancer workers use their own devices to handle the company's work or data they are allowed access to. This results in a critical situation for employers since their data and project is at the mercy of a freelancer's whim. One mistake from the freelancer side can target the organization's reputation in a blink.
According to the survey of IT decision-makers conducted in the U.K., U.S., France, and Germany, more than half of CIOs suspect that remote workers have caused problems with security and even the hacking.
Unveiling the bitter truth
As mentioned above, the threat to freelance industry is quite real and can happen in one form or another. The question arises that how to prevent such fraud from happening. We can't treat a person unless we diagnose the disease. The same is the case with fraud and scams. In order to prevent them from happening, it is essential to know the causes and conditions encouraging freelancing fraud.
Every freelance site requires users to register themselves first on the site before building their profiles detailing their expertise. The standard registration process is almost the same for every freelance site. However, there is no proper verification measure to verify that the persons claiming to be freelancers are actually them. If they have provided their original information or they are just using fake or stolen credentials. The persons involved in these frauds and scams more often create fake identities and profiles to surpass the checks knowing there are no proper identity checks.
In addition, after creating the profiles, these masterminds upload impressive credentials and skills to attract more people. In case of freelancer profiles, employers and organizations automatically start considering them for their work because of their mentioned skills, henceforth, leading to fraud. Similarly, you can't guarantee if the employer is a verified one or not.
To say, a lack of proper ID verification is the core driver around freelance fraud won't be an understatement.
Identity Verification – The road to security
Taking into account the rasing fraud trends, the Gig economy is stepping up against the fraudsters. However, the adopted measures are still not that effective to deter fraud. Freelance sites need advanced identity verification services that can verify users' credentials and documents in real-time, authenticating the identity. Integrating AI-powered ID and document verification services to the platform adds credibility to the site and leave a positive impact on the users regarding their security and privacy.
With the regulatory authorities making KYC verification a compulsion for every business dealing with money, the Gig economy is no more different. And identity verification is an integral part of the KYC process. It ensures that freelancing is a trusted marketplace for all users by confirming the identity of individuals through document verification. Moreover, these practices are vital in preventing financial fraud, money laundering and other illegal circulation of funds.
With ID verification, the users can become verified freelancers. In case the users are unable to become verified entities, the sites may trigger a warning badge or put account limitations or even worse suspend the account.
Disclaimer:
No warranty is herein provided that the information contained in this document is accurate, up-to-date, and/or complete. In no circumstance(s), does such information constitute legal or any other advice. Any person who intends to use, rely, pass-on, or re-publish the information contained herein in any way is solely responsible for the same. We suggest to verify the information and/or obtain
expert advice
independently if required.