Blog
Paradigm Shift amid Corona – Online sales to take outstanding growth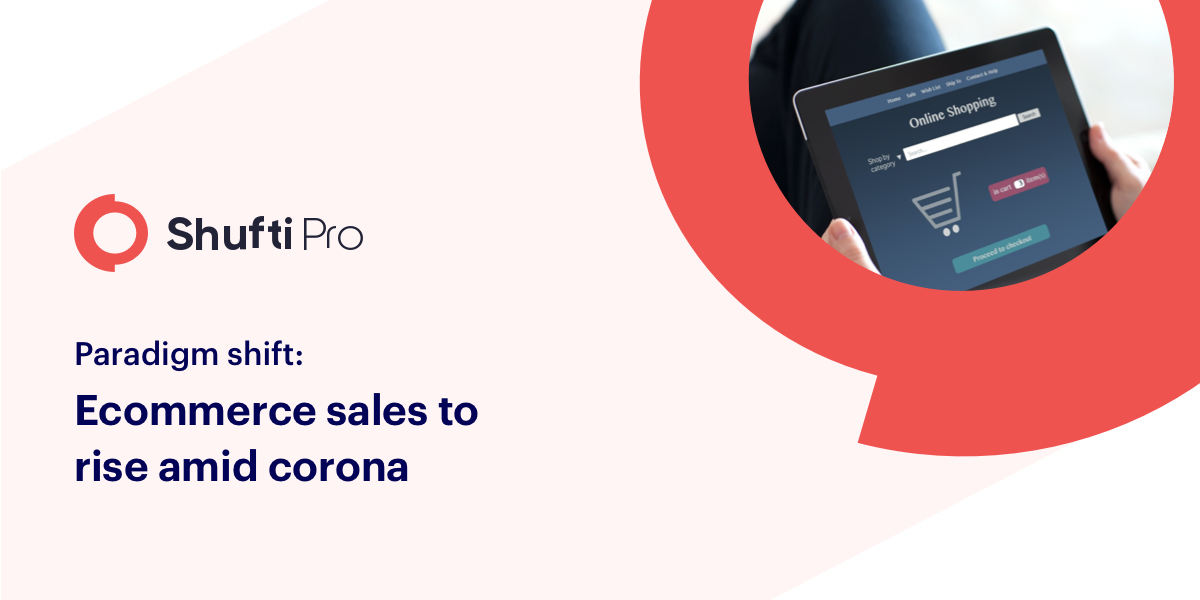 Coronavirus outbreak is proving to be catastrophic for the world with global cases reaching 2,495,296 with death toll 171,064 to date. Continuous funding is being raised by the WHO  and other organizations around the world to facilitate the research for vaccines against this novel virus. All scientific communities and researchers across the world have galvanised to find a treatment for this deadly virus. The virus is highly contagious and spreading swiftly with every passing day. COVID-19 pandemic is a worldwide emergency that is  threatening lives as well as a business all across the world. World is in a state of lockdown having no business activity going on. Everyone is forced to stay at home so that the chain of spread can be broken and the battle against this virus can be won. But in doing so, humanity is suffering a lot. 
The pandemic is impacting every part of our lives from places we can visit to the time we need to spend sitting at home. This surely has wide-ranging ramifications for marketers and advertisers. Due to no business activity it is feared that coronavirus can cut the global economy to half. The fatal virus has brought the entire world to a standstill. Due to this businesses are not operating, millions of employees are now unemployed and living hand to mouth. Brick and mortar stores are all closed there is minimum to no trade going on. People are either forced to stay inside or they are feared of coronavirus to step outside of their homes so no business is going on. Instead of going out for shopping they are staying inside doing online shopping for everything. From grocery to clothes, people are buying everything sitting on the couch at their homes so e-commerce is booming tremendously in this coronavirus outbreak. According to a research, UK supermarkets spiked a 20.6% rise in sales during the month of March due to lockdown.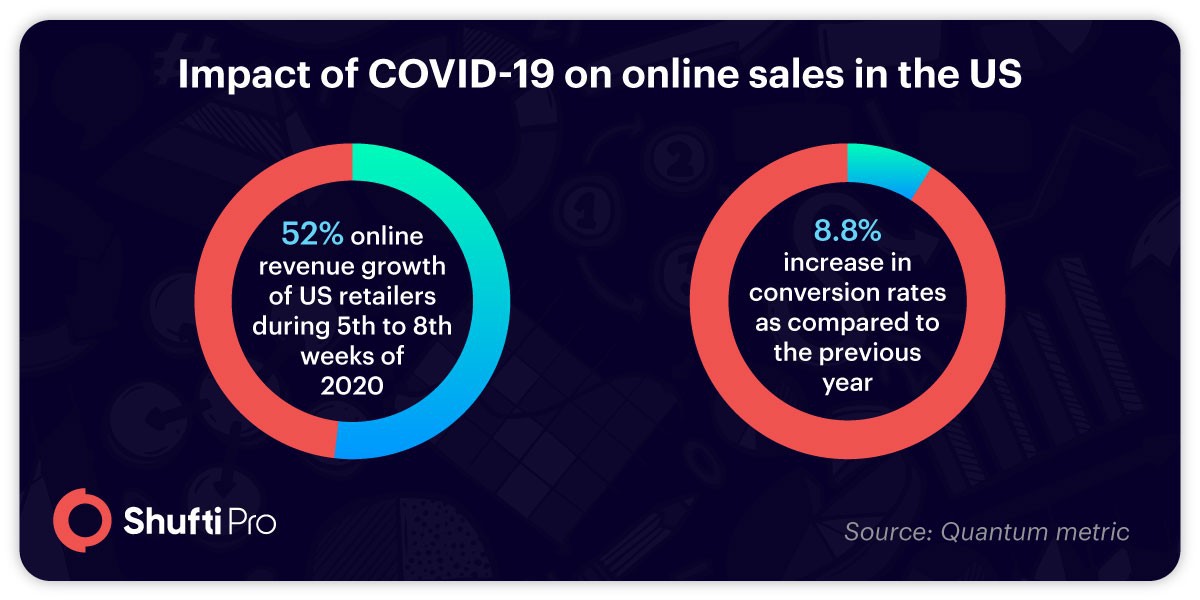 An opportunity for e-retailers:
e-Retailers have gained a lot of limelight during this lockdown. Everyone is shopping online as there is no point in going outside of your home.  We all have seen how retail giants such as Amazon, Alibaba are coming into action. There is a huge demand for online marketing now. Before the COVID-19 pandemic, there was a clear divide in the picture between physical retailers and e-commerce. Sales at bricks and mortar stores are at a standstill while online sales are experiencing double-digit growth. From a need-to-do to a matter of survival, the online presence for physical retailers has become mandatory. Consumers shopping behaviour is changing globally which will drive a shift in buying patterns that will outlast the COVID-19 crisis. 
Physical retailers are acting quickly to make an online presence by deploying technology solutions such as Amazon Marketplace or Shopify. Delivery services are also experiencing surging in demand as everyone wants products at their doorsteps.  Establishing digital inventory and supply chain management systems can disrupt traditional supply chain management and meet the needs of people in this time of crisis. During this challenging time eateries are also getting into the act by using platforms like Uber Eats they are serving their customers. Restaurants are also responding by developing apps to sell grocery items. So some businesses that are moving towards digital solutions will surely get benefits from this time of difficulty. 
Digitization giving wings to fraudsters
Technology platforms that enable e-commerce are beneficiaries including delivery companies, as well as retailers that successfully create hybrid delivery models. Businesses that will cut out the need for a middleman will win too. Nowadays, the keys to success include basics such as an easy-to-use website, cheap (or free) and timely shipping and pickup options, and good return policies. Product suggestion algorithms, immersive experiences, and environmentally sustainable features or options can play a vital role in providing wings to online businesses. 
But businesses need to stay vigilant related to different ongoing cyber scams related to coronavirus pandemic. Regulatory authorities have warned businesses about the emerging new wave of cybercriminal activities as COVID-19 lockdown has increased the number of people buying online and this has prompted the criminals to seek news ways to launder money, account takeover, identity theft, and other such scams. 
Read more:  Man arrested for money laundering offenses related to COVID-19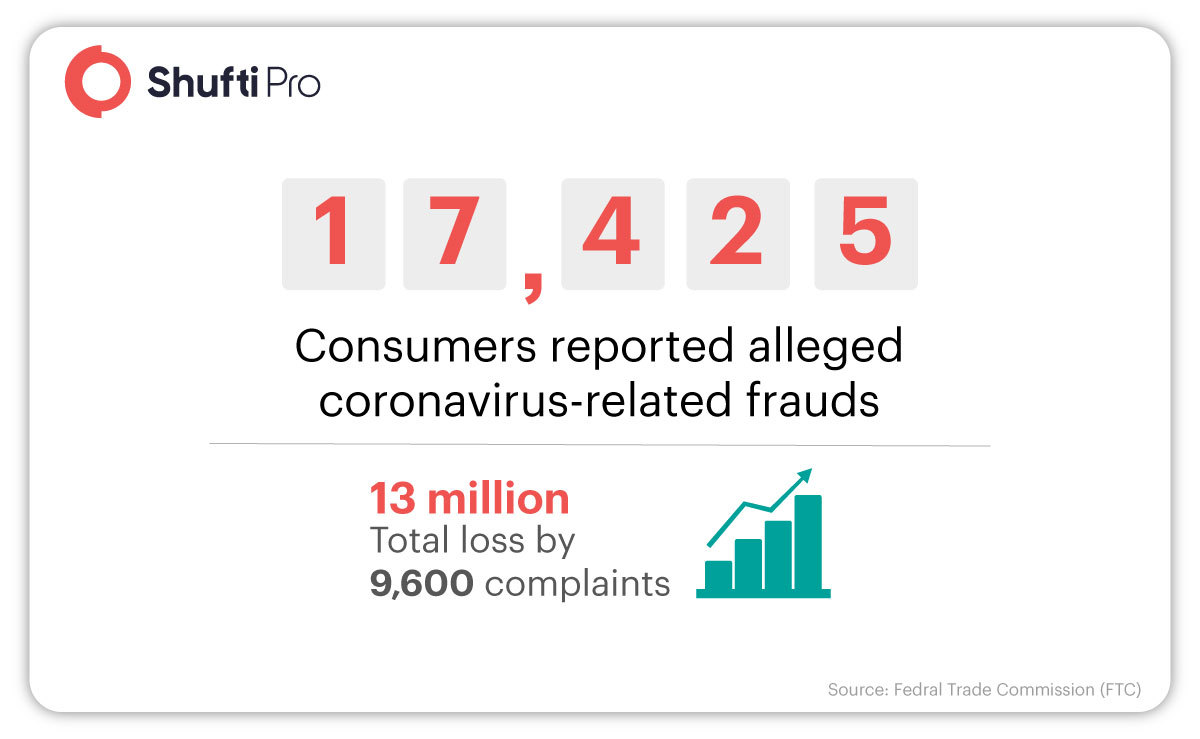 Source: COVID-19 pandemic turning into financial crime threat
Some of the common scams which are gaining the spotlight are discussed as under:
Fake Sellers:
Such fraudsters have people on their top target who are purchasing or supplying COVID-19 essentials online. Europol has recently reported an incident in which a company transferred €6.6 million to another company in Singapore to purchase protective masks and alcohol gels which they never received.  Many other such incidents are gaining the headlines every other day. 
Card not Present Scam:
Digitizing is also paving ways for fraudsters in this time of coronavirus outbreak. This type of scam is most commonly used for payments made online. Such  transactions are a major route for credit card fraud because it is an uphill task for a merchant to verify that the actual cardholder is actually authorizing a purchase.
Fraudulent Chargebacks:
It is also known as friendly fraud. It occurs after a person has received its products but then requests a chargeback from the issuing bank.
Phishing Attacks:
Be aware when you are opening any email or link which is claiming to provide you information related to coronavirus because you may lose all your private data seeking to know something more about COVID-19. Such scams are increasing day by day. 
Digital fraud – the impact and causes:
In a path of digitizing, the businesses are facing a lot of loss due to a growing number of frauds. Scammers coming up with new tricks to forge the system without being caught. 
What are the driving factors for increased fraud during COVID-19?
1: Improper verification and authentication:
If a business fails to have a proper system for identity verification, fraudsters can easily take hold of the system. They need to have a solid system for authentication in order to keep such fraudsters at bay. 
2: Negligence of consumers:
Customers need to check while buying stuff online if they are investing their money at a real and authentic platform only. They need to be vigilant while sharing their private data online. 
3: Hackers exploiting people's fear and people falling for their tricks:
This pandemic has left people in a state of dismay and fear. Cybercriminals are trying to get benefits from such mental states of people and their game is getting stronger every passing day. 
What businesses need to do?
Businesses need to have proper verification checks for authenticating the identity of people shopping online. Businesses need to fulfill KYC and AML checks as per regulatory authorities and to keep fraudsters at bay. If businesses do not have proper identity checks they can fall in the pit of fraudsters and end up paying a hefty amount of fine by the regulatory authorities. Identity verification using digital solutions such as face verification can check the remote presence of authorized users etc. Video KYC, biometric authentication and contactless payment transactions can be very helpful for businesses to battle against fraudsters and COVID-19.
Disclaimer:
No warranty is herein provided that the information contained in this document is accurate, up-to-date, and/or complete. In no circumstance(s), does such information constitute legal or any other advice. Any person who intends to use, rely, pass-on, or re-publish the information contained herein in any way is solely responsible for the same. We suggest to verify the information and/or obtain
expert advice
independently if required.