BEFORE YOU GO...
Check how Shufti Pro can verify your customers within seconds
Request Demo
No thanks
ID verification has seen unprecedented growth not only in the processes but also in the crime committed. The criminals have advanced to more sophisticated methods and utilising modern artificial intelligence to conduct illicit crimes. The rise in crime doesn't only harm the finances but also puts a mark on the reputation. Photo ID verification comes as a savior in that period. It has become an essential part of business onboarding, which provides a secure and reliable means of confirming identity in the age of AI and digitisation. 
The estimated number of mobile devices is forecasted to continue on an upward trajectory, at 18.22 billion by 2025, demonstrating the ever-increasing dependence on mobile technology. This demonstrates the significance of photo ID verification and the growing requirement for secure identities for safe and efficient operations. Understand the growing importance of photo ID verification and its role in identity security. 
What is Photo ID Verification?
Photo ID verification, also known as photo identification verification, is a method that compares an individual's picture to an authorised identification record, such as a driver's licence, government-issued identity card, ID document, passport, or any other authorised document to authenticate their identity.
ID document verification is commonly used in both online and offline contexts to confirm that the individual presenting the ID, such as a government-issued ID, is the rightful owner of that identification. The picture ID verification approach, at its heart, entails confirming an individual's identification using their photograph or other identity document.
What is the Process of Photo ID Verification?
Photo ID verification is an automated procedure that uses image identification to confirm a person's identity. To precisely establish an individual's identification, it uses advanced algorithms and facial identification software. Here's a comprehensive overview of how it functions:
Capture Image
The initial phase of photo ID verification begins with the user submitting a clear photograph of their government-approved or authorised identification card, as well as a real-time picture. For precise identification, authenticity and clarity are essential at this point.
Computer Vision Analysis
The ID is evaluated by powerful algorithms, which detect face traits and scrutinise text information. This photo ID verification technique confirms the authenticity of the ID and identifies potential counterfeits.
Facial Recognition & Comparison
The system compares the collected ID image to the real-time picture using facial recognition technology. It compares facial landmarks to confirm that the person carrying the ID is the rightful owner.
Verification Outcome
The algorithm quickly authenticates if the confirmation is successful or if there are inconsistencies that require additional evaluation based on the data comparison. If any disturbances are found, it is transmitted for liveness detection via video kyc verification checks. If there are no interruptions, the person is proven to be real and is onboarded. 
What Issues Does Photo Identity Verification Address?
Photo verification is typically employed as a secondary layer on top of other verification methods, such as liveness detection or document verification. This second layer of verification enables businesses to adopt a more comprehensive approach to authentication and lower the occurrence of spoofing and fraudulent identities in online transactions. Aside from that, photo verification can help with the following issues:
Protection against Database Breaches
Identity verification often necessitates the submission of sensitive personal data, such as a person's Social Security Number (SSN), birth date, license or passport number, and so on. The information is then cross-referenced against official trusted government and private sources or a photo of a government-issued ID. However, all of this data is vulnerable to database breaches. Hackers have previously obtained SSNs, dates of birth, formal names, and even photographs of IDs from databases.
As a result, discovering instances that involve identity theft or fraud using ordinary verification procedures can be extremely difficult in cases when a person's data has been stolen in a database breach. In these situations, photo ID verification with liveness detection adds an extra degree of security. Even if the attacker has stolen crucial data, a government-issued ID, or a photograph of the subject, it is exceedingly difficult to deceive effectively carried out liveness checks.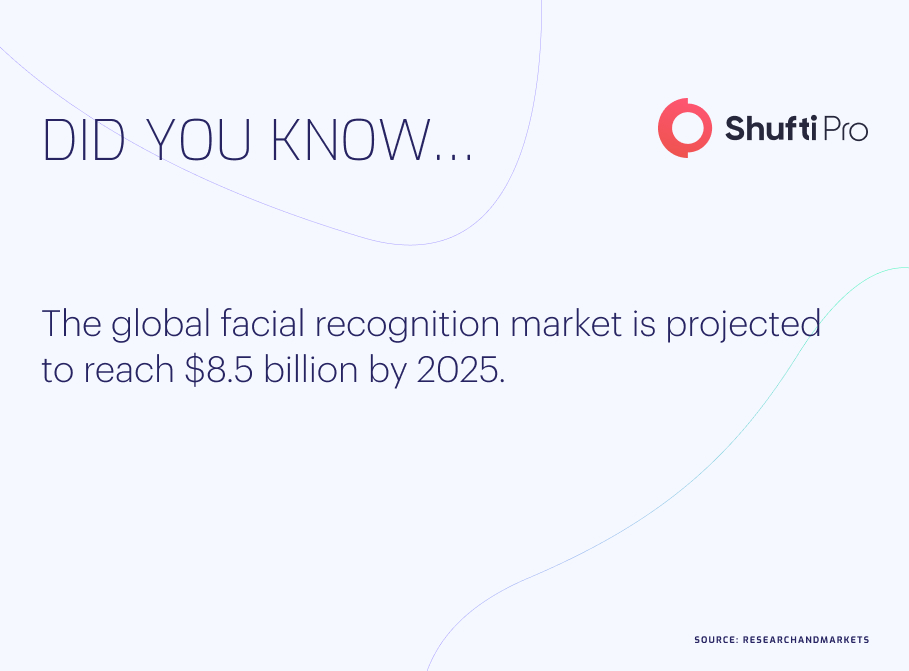 Re-Verification with Low Friction
Photo ID verification can be used not only for opening an account but also for frequent re-verification, such as if an individual signs in, fails a verification check, or performs a high-risk action. The best thing is that face ID check not only increase the safety of users' accounts whilst reducing friction.
As part of the re-verification procedure, no one wants to be stimulated to re-scan an ID or re-enter sensitive information. This can be time consuming and frustrating. However, taking a photo is quick and simple, allowing photo ID re-verification to improve security without interfering with users' experience.
Improving Security Measures
Incidents of security breaches and identity theft have become more common in recent years; therefore, integrating strong safeguards to protect individuals and companies is critical. By accepting only legitimate identification documents, photo ID verification eliminates fraudulent operations. Businesses and institutions can considerably reduce the danger of unauthorised access, financial fraud, and hostile activities by integrating this verification step.
Prevent Identity Theft
Identity theft is a common and dangerous crime that can have serious problems for both persons and corporations. By establishing a clear link between government-issued ID users and their verified identification, an ID verification photo is a valuable tool in avoiding such thefts.
Unapproved individuals who try to steal someone else's identity can be immediately discovered and captured by validating the individual's features against the image on the ID. Face ID verification, in addition to combating identity theft, aids in the investigation and prosecution of criminals engaging in fraudulent operations.
Conclusion
Businesses can provide the foundation for an efficient picture ID verification installation and protect identities whilst saving money on operating costs simply by taking into consideration the vendor's capabilities. Both enterprises and individuals require photo ID verification solutions to prohibit illegal operations and maintain compliance requirements in order to prevent penalties, fees, and reputation damage. A smooth and fast photo ID verification process is dependent on selecting the right IDV solution provider, ensuring that all legal criteria are met, and incorporating the solutions with existing procedures. As a result, the whole compliance and safety framework of the organisation is improved, operational complexity is reduced, and client retention is increased.
How Can Shufti Pro Help?
Shufti Pro's verification solution, which uses cutting-edge technology to safeguard the company from identity theft, fraud, and other financial crimes, can detect the most elaborate and complex fraud attempts. We are a globally re-known firm, and our products reflect our dedication to fostering international trust. With real-time verification readily accessible anywhere and at any time, our customers have a proven track record of enhancing their client satisfaction standards and boosting conversion rates. Our photo identification verification technology cuts customer onboarding costs and increases satisfaction rate to 98% whilst eliminating unnecessary delays and friction time and ensuring compliance. 
Need to verify the individuals in real-time but scared of long, expensive processes?