BEFORE YOU GO...
Check how Shufti Pro can verify your customers within seconds
Request Demo
No thanks
Shufti Pro has now launched AML compliance in its set of identity verification services to provide comprehensive risk assessment and due diligence to its valued clientele. In the UK more than 200,000 cases of money laundering are reported by the authorities annually. So, Shufti Pro has extended AML compliance to better serve its clients, especially those belonging to the Banking and Finance sector. Shufti Pro is already an emerging force in Digital KYC services with nearly 40 customers already acquired before the conclusion of its 3rd quarter since inception. With the launch of the AML product, Shufti Pro has achieved the status of a comprehensive solution to perform identity verification. AML compliance from Shufti Pro will allow banks to provide services like remote account opening, movement of funds, and offshore banking with enhanced Risk assessment.
Methods of Money Laundering
As online crimes are evolving, financial criminals are acquiring the newest and more sophisticated ways to convert their illegitimate funds as lawful. Thus, regulators are continuously stressing upon the money laundering issues. On the contrary, banks and other firms are constantly updating their AML policies to address this growing threat. The most common money laundering tactics used around the world is through digital banking, smurfing, currency exchanges, physical movement of cash cross border through cash smugglers, wire transfers, investing in real estate, gambling, auctions, building shell companies, disguising the movement of money through the trading system, counterfeiting currencies, and the use of bitcoin to hide the original sources of money.
Out of all these money laundering strategies, trade-based money laundering has received relatively less attention. Trade-based money laundering leverages the international cross-border or domestic trade system to veil the sources of illicit money through trade transactions into legitimate revenues. It involves misleading pricing, less quantity, or low quality of trade such as goods and services either imports or exports. The international trade systems are seemingly very complex and prone to vulnerabilities that can easily be abused by money launderers. As it necessitates the inclusion of multiple parties and jurisdictions which as a result makes the entire due diligence process including AML checks much more taxing. Thus, making it easier for money launderers to exploit and take advantage of the system. 
A 2015 report by Global Financial Integrity (GFI),  reveals that the illegal flow of finances accounted for $7.8 trillion from developing economies between the years 2004 and 2013 which entails  83% of trade-based money laundering. 
The act of concealing money is an ancient technique used for many years, but money launderers are always one step ahead of finding the newest ways to move illegal money undetected. Therefore, international governmental organizations have underlined the need for AML products and services to detect and demarcate the issue altogether. 
 What is AML Compliance?
AML stands for Anti-Money Laundering and it is a practice being adopted by financial institutes, banks, and now even by crypto enthusiasts conducting ICOs. It is reported that crypto thefts, hacks, and frauds reached an estimated $1.36 billion in the first few months of 2020. The total amount stolen in crypto exceeded the stolen $4.5 billion in 2019. 
With central banks and international monetary organizations clamping down on tax evasion, money laundering, and related financial crimes, it is becoming more and more important for banks and financial institutions to verify not only the identity of their customers but to ensure that the sources of their funds & transactions are also legitimate. An AML compliant software is able to perform background checks for risk assessment and due diligence.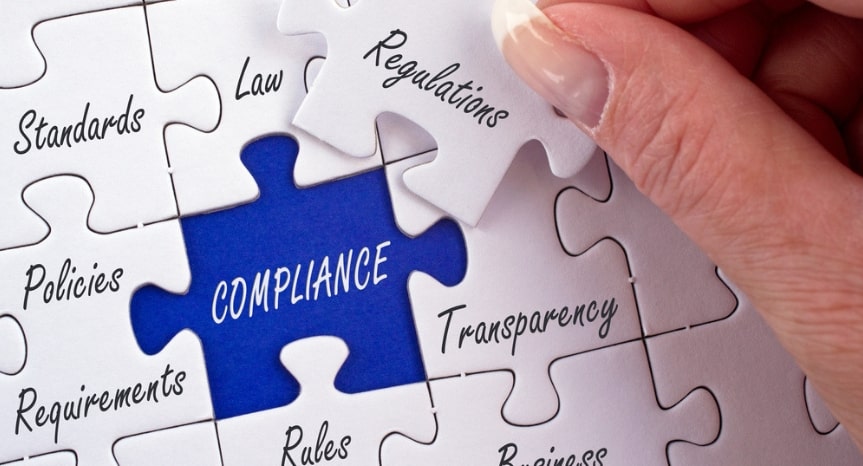 Importance of
AML products
for financial institutions 
AML products for fraud prevention are mandatory for financial institutions to monitor, evaluate, detect, and report suspicious transactions to the regulatory authorities as they happen. It not only strengthens the entire infrastructure but also enhances and accelerates the existing anti-money laundering processes in terms of effectiveness. AML products and services include and are not limited to transaction monitoring systems (TMS), currency transaction reporting systems (CTR), compliance software to help firms comply with AML regulations by FATF , and customer identity verification solutions. All these AML products not only automate the detection process but imperatively eliminates the root cause of the problem to prevent it from happening again in the future. AML products by Shufti Pro can help companies uncover criminal activities, and save themselves from heavy penalties for non compliance. 
 How Shufti Pro provides AML Compliance?
AML Compliance software by Shufti Pro is powered by more than 1000 checklists and 3000 databases maintained by national and international law enforcement agencies, monetary organizations, and anti-money laundry watchdogs. Not only Shufti Pro has such a large data bank to perform background checks but its system updates that data bank every 14 minutes, so that any new entry or removal from these lists or databases is timely updated as well.
AML/CFT takes a new meaning with Shufti Pro as it is not limited to a few countries or some dozen languages. This Artificial and Human Intelligence Hybrid product is available all around the globe and provides Universal Language support as well. So no matter which country a bank operates in or from where their clients belong to and no matter what is the official Language for documentation in that territory, Shufti Pro's aml product will be a trusted companion for risk assessment and due diligence.
Shufti Pro's AML products will be providing Robust risk assessment through its round the clock available financial crime risk data. Customer onboarding will not be an issue with AML compliance offered by Shufti Pro as it maintains an industry best processing time of 30-60 seconds. End-to-end identity verification from Shufti Pro is PCI certified and adheres to GDPR standards as well, so customer data will remain secure as well and customers of Shufti Pro will not be liable for any data theft risks, government penalties, or 3rd party liabilities.
Shufti Pro aims to create an online marketplace that is free of fraud, identity thefts, and malicious activity. Extension of AML compliance services are a testament to Shufti Pro's resolve and it intends to fully optimize its end-to-end verification to usher a new age of due diligence and risk assessment.
Recommended For You: