BEFORE YOU GO...
Check how Shufti Pro can verify your customers within seconds
Request Demo
No thanks
2021 was fundamentally geared towards surviving the pandemic and its aftermaths. The pandemic-accelerated digital transformation increased customer expectations from the banking sector. As a result, most companies in the finance sector have spent an ample amount of time digitizing their products and services. The digital transformation has resulted in alleviating internal losses and enhancing the customer onboarding experience. 
Like any experience, digital customer experience in the banking sector relies on good customer service. If the capabilities of a financial institution present a positive customer experience, the service provider will have an overall excellent reputation. A financial firm's fundamental responsibility is to understand its clients' needs and provide the most satisfactory online banking experience. 
Although many businesses have not been able to get back on track, key players are eager to adopt evolving banking trends in 2022. 
What will be the top 5 trends for the digital banking sector in 2022?
Banks need to understand their customers' changing requirements and provide customized services to enhance their experience. Contactless client onboarding, rigid regulatory control, bots, hybrid IDV, rise in ESG and DEI concerns are the top five trends for the digital banking sector in 2022.
Rigid Regulatory Compliance  
According to a report, approximately 70% of the customers prioritize their experience while opting for a product or service. Henceforth, FinTech companies are focusing on enhancing customer experience, especially during the onboarding process. However, this comes with several regulatory obligations. Fintechs are liable to perform identity verification checks during account opening; therefore, incorporating an AI-backed ID verification system that ensures accuracy and reliability is what the digital banking sector must target in 2022. Regulatory controls such as HIPAA and FERPA led tech experts to create on-premises IDV solutions that require only one-time deployment. These imperative automated solutions provide banks with extra security that ensures maintaining a certain level of trust with the customers having privacy concerns. 
Hybrid Identity Verification (IDV) 
In terms of enhancing customer experience, financial institutions can also anticipate significant benefits from a shift in their approach to Identity Verification (IDV). Numerous studies have identified robust application procedures as a critical component in the uptake of online banking and the fintech industry. Therefore, safe and frictionless IDV via open banking or data sharing efforts is expected to become a great hit. However, many financial firms in 2021 have already shifted to online IDV but having a hybrid AI-backed identity verification service will be a major trend in 2022. 
Hybrid IDV incorporates human effort to cross-check the verification results delivered by AI.  It reduces the chances of errors, hence enhancing end-user experience.. As a result, companies not only prevent pushing back on-the-go customers, they also result in a higher consumer conversion rate.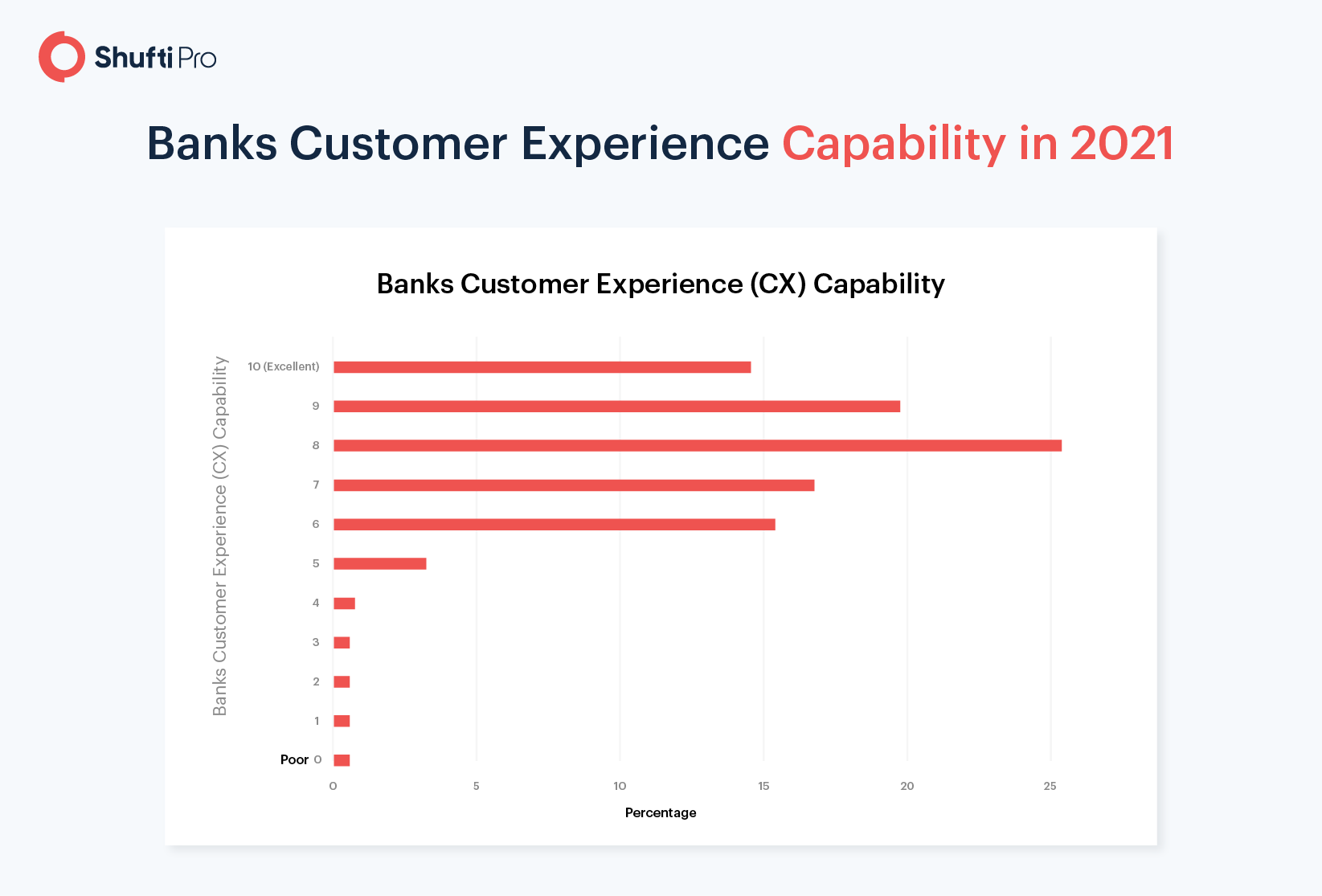 Multi-Platform Banking Services 
While customers prefer to get banking services via mobile devices, this does not mean they do not appreciate having choices. On the contrary, the majority of the clients need seamless multi-channel customer service in which they may switch between devices but also points of contact. The term "seamless" refers to the ability to conduct the same transaction with the same ease across a mobile app, website, physical branch, or any other channel. Therefore, banks in 2022 will be eager to provide customers with omnichannel banking services to enhance user experience. In simple words, having to initiate a transaction through one banking channel and finish it via another. 
AI ChatBots for Instant Assistance
Customers anticipate immediate help at every location at any time of the day. For instance, 49% of customers believe instant support is critical to establishing client loyalty. While the terms "immediate," "anytime," and "anywhere" may imply that fully embracing this customer experience trend in banking is unachievable, technology can significantly alleviate the burden. AI chatbots are the answer to simple questions rather than FAQs. When deployed appropriately, they may be incredibly effective even without the involvement of a customer care manager. Chatbots are beneficial not only for consumers but also for the banking sector, as they reduce time constraints on basic questions. In addition, 64% of customers think the 24-hour service of chatbots is extremely helpful. 
A rise in ESG and DEI
Environmental and social issues are becoming more essential than ever. Growing numbers of consumers, investors, and job seekers will place greater importance on organizations' Environmental, Social, and Governance (ESG) and Diversity, Equity, and Inclusion (DEI) practices. By 2022, financial institutions will have more options than ever to stand out from the competition and serve the community's requirements. Using data and analytics, financial institutions will be able to publish the results of their ESG projects to the public, keeping sustainability at the forefront. A rising focus on climate change, social issues, and other aspects of sustainability will only progress as banks and credit unions understand that ESG is more of an opportunity than a threat. 
As a result of growing demands for more gender and racial diversity at management and board levels, numerous financial organizations have pledged to publish their DEI data to increase transparency. Government organizations have set the stage for investors and asset managers to expand and strengthen their ESG disclosures and continue efforts to solve DEI concerns. 
How Can Shufti Pro Help Banks?
Shufti pro's digital ID Verification services are backed with artificial intelligence and cross-checked by KYC experts that assist banks in navigating their shifts gracefully.  AI-powered identity verification service can ensure legitimate customer onboarding, enhance client experience, and effective compliance with the changing regulatory landscape. 
In a Nutshell 
Constant improvements in customer experience appear to be critical in the light of varying client demands. However, simply deciding on a transformation does not guarantee success. Online banking service providers can enhance customer experience by adopting robust identity verification services that incorporate artificial intelligence, machine learning, and human experts.
Want to know more about Shufti Pro's ID Verification? Get in touch with our experts!