SHUFTI PRO'S INNOVATIVE AND EXTENSIVE RANGE OF KYC VERIFICATION TOOLS ACCELERATING GLOBAL TRUST
Face Verification
Seamless onboarding that successfully combats ID theft, impersonation and facial spoofing attacks via advanced machine learning algorithms and AI-powered Facial verification.
End users submit their ID via image capture and this is verified against a selfie-based image or video and verification is complete within seconds - with verification results and proof stored in [back-office].
Real-time verification within seconds
Skin texture analysis
Duplicate accounts detection
3D depth detection
3D mask detection
Replay spoofing attacks detection
Presentation attacks detection
Image distortion analysis
Document Verification
Robust document verification that ensures obstruction of identity spoofing and document fraud. End users simply capture and submit an image of their ID and Shufti Pro' intelligent, OCR-powered engine extracts all necessary data.
Our AI-powered Document Verification system then validates the ID document format and information in seconds.
Swift & secure customer onboarding
Crumpled/folded edges detection
Image spoofing detection
Mitigate morphing attacks
Counterfeit and tampering detection
Glare or reflection manipulation
Document microprints checking
Holograms/rainbow prints verification
Handwritten & digital document verification
Efficiently process new ID documents in less than 2 Days
Address Verification + Enhanced Address Verification
Validate customer details to safeguard your organisation against the growing threat of fraud. Ensure further robust verification with our Enhanced Address Verification tool to validate addresses against local and global databases and delivery service providers for an extra layer of security.
Standard Address Verification:

Document originality check
Address verification without OCR
Expiry date check
Enhanced Address Verification:

Document originality check
Address verification with OCR
Document country check
Document type check
Address parsing/ decomposition
Address look-up using databases
Address formatting/standardisation
Distance locator
Global site checks for proof of existence
2 Factor
Authentication
Add an extra layer of security to platform, account and service access and login with 2FA through mobile or email passcodes.
Enhanced security with a custom OTP message
Automated biometric fraud safeguards
Credential stuffing attacks detection
Identity assurance
Combat man-in-the-middle attacks
Cross-environment mobility
Face Biometric Authentication
Revolutionise your customer onboarding process with a robust and passwordless journey through our state-of-the-art biometric solution.
Enhanced sign-in process
3D facial mapping
Behavioural biometric approach
Swift authentication via selfie
Intrinsic facial movement detection
Knowledge-based authentication
Video KYC
Onboard and verify customer identities completely remotely with our AI-based video KYC interview, conducted by your own staff or use our regional and international human verification experts for elevated security. 
Digital identification
Liveness detection
Imposter attack detection
Comply with video KYC regulations in Germany, India, Spain, Portugal, and other countries
Borderless identity verification
On-going KYC with experts
Prevent identity cloning
Enhanced Due Diligence
Use of innovative EDD service to empower your business with the ability to gather a wide range of customer data seamlessly, through a multitude of diverse EDD models.
Extensive range of information collection
Predefined Industry EDD models
Efficient and globally compliant data storage and management
Advanced data reporting mechanisms
UNPARALLELED IDENTITY VERIFICATION 
IN SECONDS | FIND OUT HOW IT WORKS
With Shufti Pro's global team of IDV Specialists, KYC verification experts and KYC compliance officers stationed in every corner of the world, our team is dedicated to ensuring your business has the right tools for global IDV – verify anyone from anywhere in the world with ease.
REVOLUTIONISING GLOBAL KYC PRACTICES
Minimising drop-offs, increasing conversions & maximising growth with digital KYC practices.
Our newest KYC features
At Shufti Pro we understand the rapidly evolving virtual landscape for businesses, being propelled into a state of chaos and confusion when trying to keep up with fast-paced digitisation can often lead to gaps in security, compliance and incur huge costs - which is why we do it for you.
Our commitment to the fight against fraud and financial crime, whilst simultaneously ensuring global compliance and smooth customer onboarding is exemplified in our constant KYC solution upgrades and added features.
Duplicate Account Detection
Drag and drop KYC Verification journey builder
Customisable iFrame colors and logos for branding
Flexibility to choose ID document formats to be accepted
Verification journey conveniently optimised with the least number of clicks and screens
Single sign-on (SSO) for employees to securely access multiple corporate channels
Data retention policy to meet data privacy regulations
Learn More
Journey Builder
Discover the Ease of a code-free Verification Journey with Shufti Pro Journey Builder.
Personalize white-label solution
User-friendly Drag & Drop Interface
Code-free custom flow creation
Instant verification link generation
Real-time preview of the created journey  
Customisable verification journey
Learn More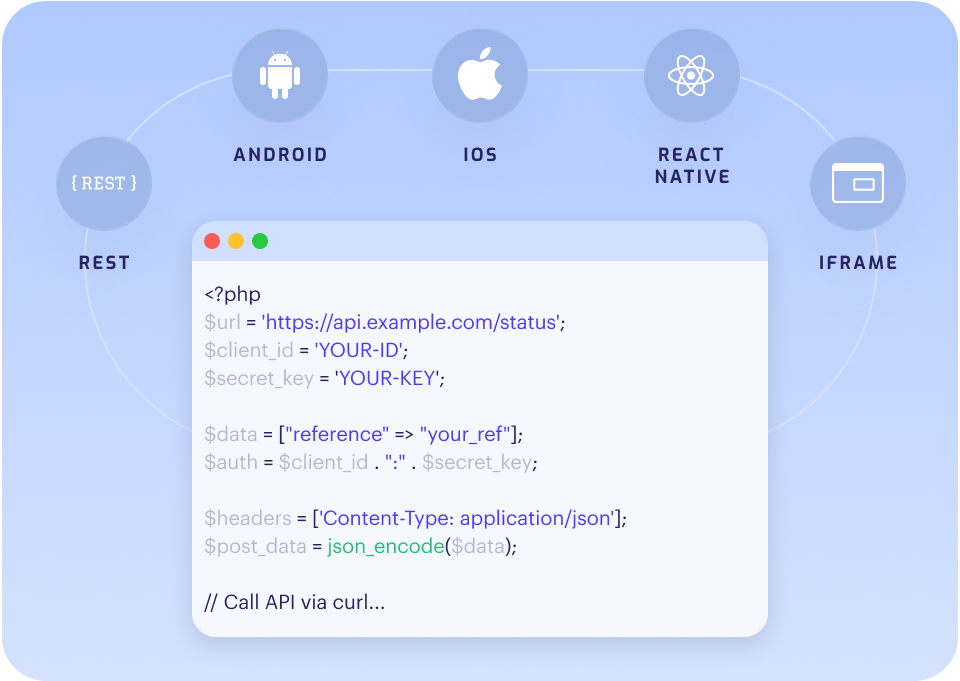 KYC Integration: Seamless, Secure, & Swift
Take the next step in digital identity verification. With our online KYC integration, you're not only embracing technology but a promise of excellence, efficiency, and exceptional security.
Our KYC integration promises:
Real-time Sync
Robust Security Protocols
Dedicated Support
Flexible Integration Options
Cross-platform Support
Instant, AI-Driven KYC Verification
Simplify authentication and enhance fraud protection with Shufti Pro. Swiftly onboard using our advanced Identity Verification Solutions.
Request Demo
Contact Us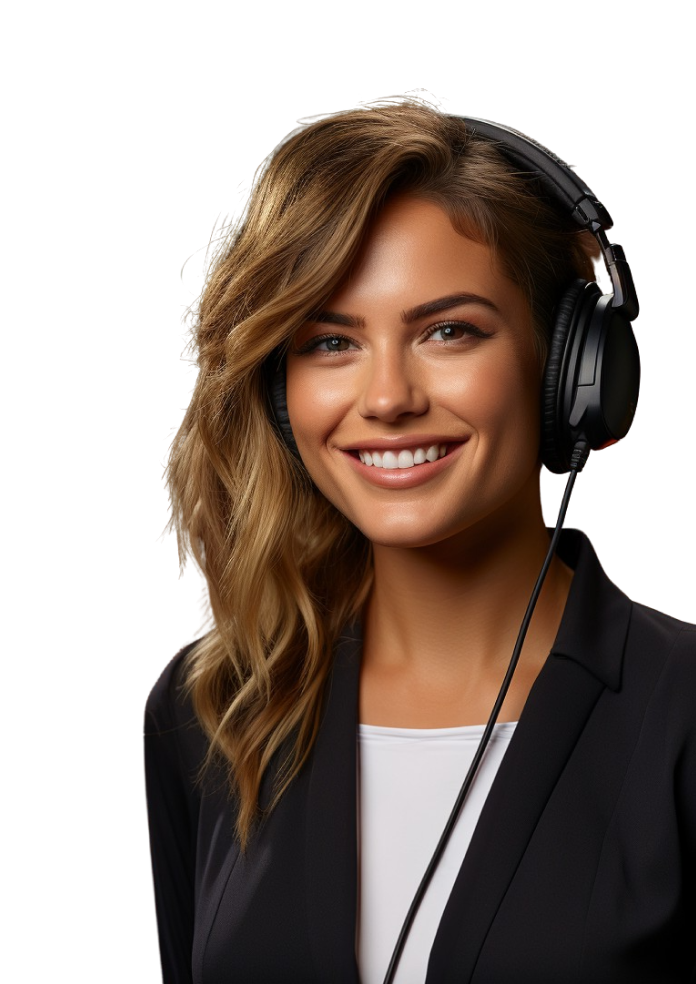 Ensure the highest standards of privacy and security with Shufti Pro
Shufti Pro keeps in check the international data and cybersecurity guidelines regarding the privacy and security of your customer data.
DSS COMPLIANT
GDPR QG
GDPR