Real Time
Identity Verification
Knowing your customer identity in real-time eliminates risk, online fraud, and financial crimes. Shufti Pro's Digital Identity Verification is an impeccable service to engage the original customers.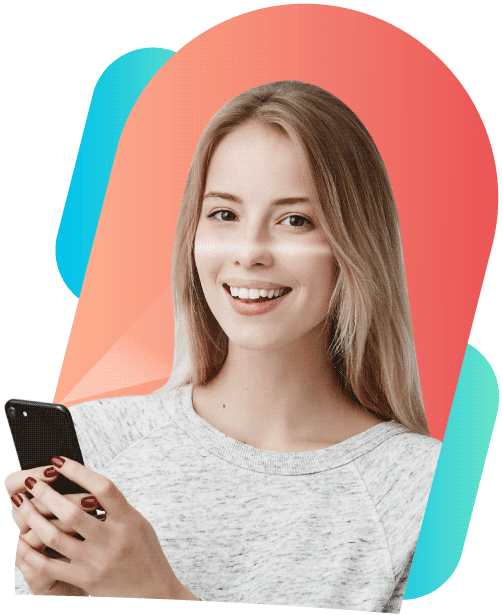 Know True Identity of Your Customers in Real-time:
With the increasing data breaches, Identity thefts, and account takeover, Businesses struggle to combat expanding sophisticated attacks. Adapting the reliable way to verify the online identity of an individual can improve the conversion rate and detect fraud in real-time complying with Global KYC/AML regulations.
Before any transaction, approval or access we must verify,
Shufti Pro brings you key solutions to answer the predicament. A complete API and SDK based Digital KYC platform to verify online identities; approve real customers and deter fraudulent attempts.
We help make your digitization process  frictionless and risk free.
Shufti Pro empowers its clients to validate the identities of end-users on their own using different
verification services.
Verify in just
30 Seconds
Capture a Selfie of your Face
Capture an image of ID Card
Capture an image of Address Document
Users may also upload image of their Face, ID and Address Document*
Shufti Pro uses artificial intelligence and machine learning algorithm combined with human intelligence to ensure the remote presence of an authenticated individual. Shufti pro's exceptional identity verification is beyond traditional verification methods, establishing the trusted customer base with a higher level of assurance.
Identity Verification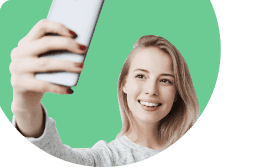 True Identities
Liveness & Anti-Spoofing
Comparison with Image on ID
Device, IP and Geolocation Logs
Nationality & ID Number
Mobile 2FA
Consent Verification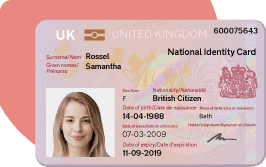 Genuine Documents
Forgery, Photoshop Detection
Rainbow and Microprint Check
Font, Edges and Format Review
MRZ Code, Hologram Print
ID Issue & Expiry Check
Name, DoB, Age Verification
All verification attempts are carefully assessed by
Artificial Intelligence (automatically)
Human Intelligence Experts (manually)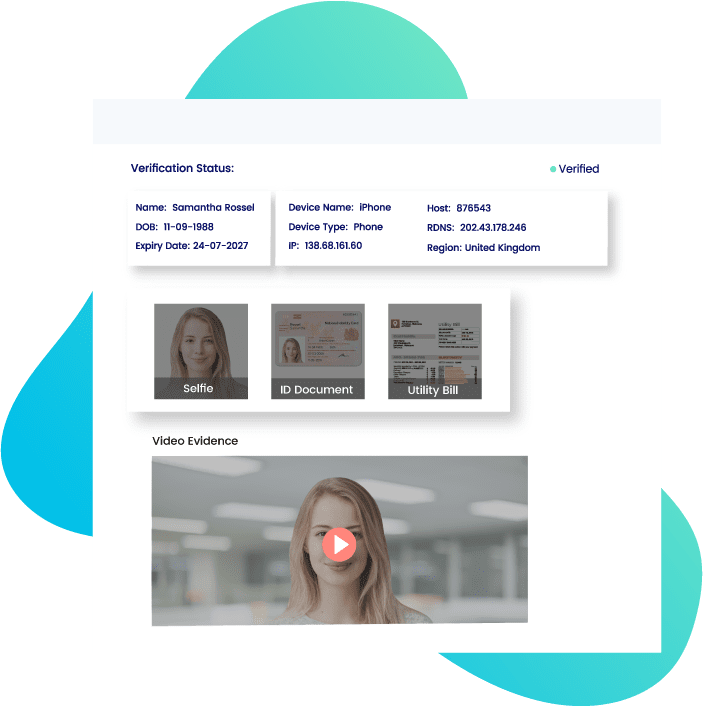 In depth review of each case
Proof of Verification
End-to-end video evidence
of each step
Data Extraction
Auto extract Name, DoB
etc. for pre-filling
Verification Report
Downloadable .pdf with proofs and the option to export/delete
IP and Geo Location
Accurate IP, Location and Device assessment.
A Global Marketplace for Identity Verification Services
Customize Shufti Pro's IDV services to meet your business compliance requirements, mitigate risks
and online frauds, onboarding genuine end-users.
Compliance
In-depth picture of data handling in Privacy Policy
Consent Management as per Article 7 GDPR
Risk based approach as per FATF, & FINCEN
Flexible API to customise verification journey
Security
256-bit encryption on all devices
ISO-27001 certified Dedicated Servers in EEA
PCI DSS 3.3 Compliant PAN Masking
Certified IT Infrastructure and strict firewall
Paydoo
"Thanks to its flexible modular structure, Shufti Pro's features are at the core of our state-of-the-art, proprietary, single-access merchant boarding system. It allows Paydoo to maintain full regulatory compliance by seamlessly identifying and screening our merchants, ensuring seamless and rapid onboarding."
Titan FX
"Working with ShuftiPro has provided our company with plenty of useful resources. For our clients, our collaboration with ShuftiPro has provided them with a seamless verification process. As for the company, collaborating with ShuftiPro has greatly reduced the manual work required for customer verification and initial screening without losing high standards of AML/CTF procedures."
Bittiger
"Shufti Pro offers great identity verification services to meet the needs of BitTiger, for course enrollment. In order to protect the copyright of BitTiger's educational content, we require students to verify their ID to register. Shufti Pro provided customized portals for different courses, which made it convenient for BitTiger to operate with the high volume of customers. Their built-in video identification feature is intuitive for customers, to follow the process and verify successfully. We have found the team at Shufti Pro to be very responsive in helping with any questions or concerns."
Quick and Easy Integration
Shufti Pro receives Identity document from its customer and does not interact with end-user directly. Verification results are forwarded to its customers in real-time.
Shufti Pro interacts with end-users directly, collects identity document from them and forwards Verification results to both the end-user and Shufti Pro's clients.