BEFORE YOU GO...
Check how Shufti Pro can verify your customers within seconds
Request Demo
No thanks
Going from a few billion dollars to over $81 bn in a matter of a decade is astronomical for any industry. Such is the case of the online gambling industry. And with 5G in coming years, there is no stopping this industry from growing even further.
In this blog, we will analyse the gambling trends you need to look out for in 2023.
A Quick Recap of Major Gambling Events in 2022:
Let's have a look at the top gambling events for the year 2022:
85% of Americans

have gambled at least once during their lifetime.

6% of college students account for problematic gamblers in the US.

The industry is poised to top $150 bn by 2028.

32% of Americans

, in a September 2021 survey, played online betting, followed by lottery draw at 31%.

The

45-54 year old UK's online gamblers

, have climbed up from 20.3% in 2017, to 32.8% in 2021.
What 2023 holds for the Gambling Sector
A spike in online gamblers and an increased interest from middle-aged users means that there is no sign of gambling slowing anytime soon globally. However, just like any other industry, the gambling sector is facing severe challenges when it comes to KYC and ID verification.
Duplicate accounts, using screenshots instead of real-time face, are just some of the ways fraudsters are employed to bypass the system. Let's see what 2023 holds for the gambling sector.
1. Decline in the popularity of land-based casinos
For decades, land-based casinos, slots, and poker games had been the hallmark of the gambling industry. However, COVID-19 changed everything. Today, it is easier to open an online casino with little overheads than a physical one. This has revolutionised the industry, but also increased the cases of fake identities, raising a number of KYC challenges for online casinos and sports betting websites.
Slotegrator analysed a 15% increase in interest in opening up an online casino in 2022.
2. Mobile Casino Games will Increase in Popularity
Mobile casino gaming is offering something that the land-based physical casinos aren't; convenience. Mobile apps for slots and table games during the COVID-19 skyrocketed in popularity, with promising growth in the future.
Consider it like a battle between online streaming platforms like Netflix and Amazon Prime vs. Cinemas. Although the latter won't be getting obsolete, the former has managed to disrupt the viewing experience of users.
Registering, depositing funds, and playing poker online is the easiest and the most convenient way for anyone to gamble from anywhere.
3. IoT and Virtual Reality to Shape Up the Industry
Internet of Things (IoT), and Virtual Reality (VR) have the power to disrupt the gambling industry.
VR Headsets have slowly but steadily grown in popularity, and will soon revolutionise the online gambling experience. It is like the Metaverse of poker.
A user can enter a virtual casino without having to physically travel. This allows users to interact with players from all around the world in a virtual reality world.
Several gambling websites have been accused in the past of not addressing transparency and cybersecurity. These challenges can be overcome by the use of blockchain technology.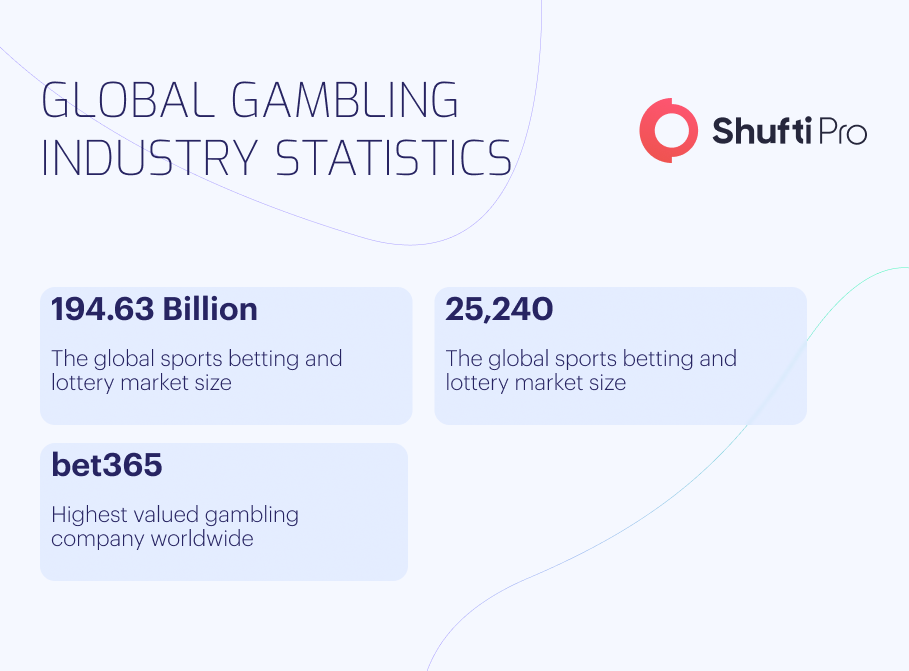 4. Cryptocurrency will Lead to Anonymous Gambling
Despite the collapse of FTX, cryptocurrency is here to stay.
The anonymity provided by cryptocurrencies is second to none, making it lucrative for users to gamble without paying through credit cards. Cryptocurrency gambling provides a unique experience to players who want to feel secure using cryptocurrencies, instead of traditional payment methods.
5. Legalisation of the Gambling Industry
Among all other trends, one that paves the way for the gambling industry's higher adoption rates, is its legalisation. It was only that the US federal government legalised gambling in 2018, but every state has its own set of laws and regulations that govern its legality.
In the coming years, specifically 2023, we can see a number of states in the US and countries across the world, legalising the gambling industry. This will lead to higher adoption rates with more and more people enjoying sports bettings online and offline.
6. Digital Horse Racing To Make a Comeback
Until 1978, horse racing was considered a legalised form of gambling outside of Las Vegas in the US.
But with the advent of internet and cable TV, popularity of horse racing tanked fuelled by animal cruelty and multiple other options of gambling.
Zed Run is bringing horse racing back in digital form. This is akin to play2earn games where you invest using cryptocurrencies and earn rewards after selling your characters. The same is true for Zed Run. Players breed horses, based on which there are different odds of winning the race.
The company charges a small share of "stud fee" for breeding.
Players breed their horses, and pay to enter the digital races. In case they win, they earn their share of the prize money.
7. Brick-and-mortar casinos to diversify their offerings
Brick-and-mortar casinos are still stuck to the decades old offerings of poker, blackjack, slots, and roulette.
One thing we've learned while in the business, is to always diversify your risks and make calculated decisions. Just because something is popular today, is never a guarantee that it will have the same popularity levels tomorrow.
Trends change, and only those who manage to diversify their risks and adapt to these trends, remain floating in an otherwise competitive space. The vast majority of poker players are 40+ and while they love playing legacy games, times have changed. To keep millennials and people of the older generation hooked, casinos need to adapt as fast as possible and introduce skill-based games.
Diversification isn't limited to just adding new offerings, but also allowing users to play casino games online.
Final Thoughts
The online gambling industry is poised to adjust with the ever-changing trends as the industry is legalised and more players jump the bandwagon. Sports betting and online poker will revolutionise the industry. But hackers are also taking advantage of this opportunity to game the system and cheat casinos.
That is where Shufti Pro's AML Screening solution comes in to help online casinos to safeguard their systems. Shufti Pro helps you remain compliant by offering screening solutions that verify user identity across 1,700+ international watchlists.
Learn more about how our technology works in keeping your system safe round the clock from fraudsters.