Next generation
face verification
Integrating facial recognition has never been as simple as it's now with Shufti Pro's AI-based technology
Add Shufti Pro's online face recognition to build an intuitive and swift customer experience while providing an extra layer of security
How facial recognition works
After submitting ID document, the user is asked to take a selfie.
Within 15-60 seconds, our system analyzes the photo against different checks and verifies the authenticity of the customer.
*User can upload pre-captured selfie or clip based on Client's preference
Face recognition features
Shufti Pro performs checks such as
Liveness detection
Microexpressions analysis
3D depth perception
Anti spoofing
Detection of forged Images
Human face attributes analysis
Instant

Verifies within 15-60
seconds

Authenticate
Records video as proof of verification

Thorough
Synergizing Human and
Artificial Intelligence

Why is Online Face Verification important?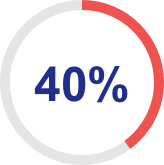 40%
of internet traffic
consists of online bots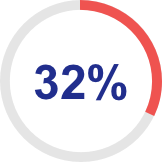 of data breaches happen
as part of phishing scams