Customised User Experience designed only for your business
Get a customised Hosted Verification Page (HVP) for your end-users. Give a better user experience with a smooth user journey unique to your business
UI/UX Customisation of the verification process
Additional Data Parameters for KYC Verification
Choice of Your Logo and Colour Palette
Unique URL
Request Demo
Features
Shufti Pro HVP service creates a virtually customised user journey for your customers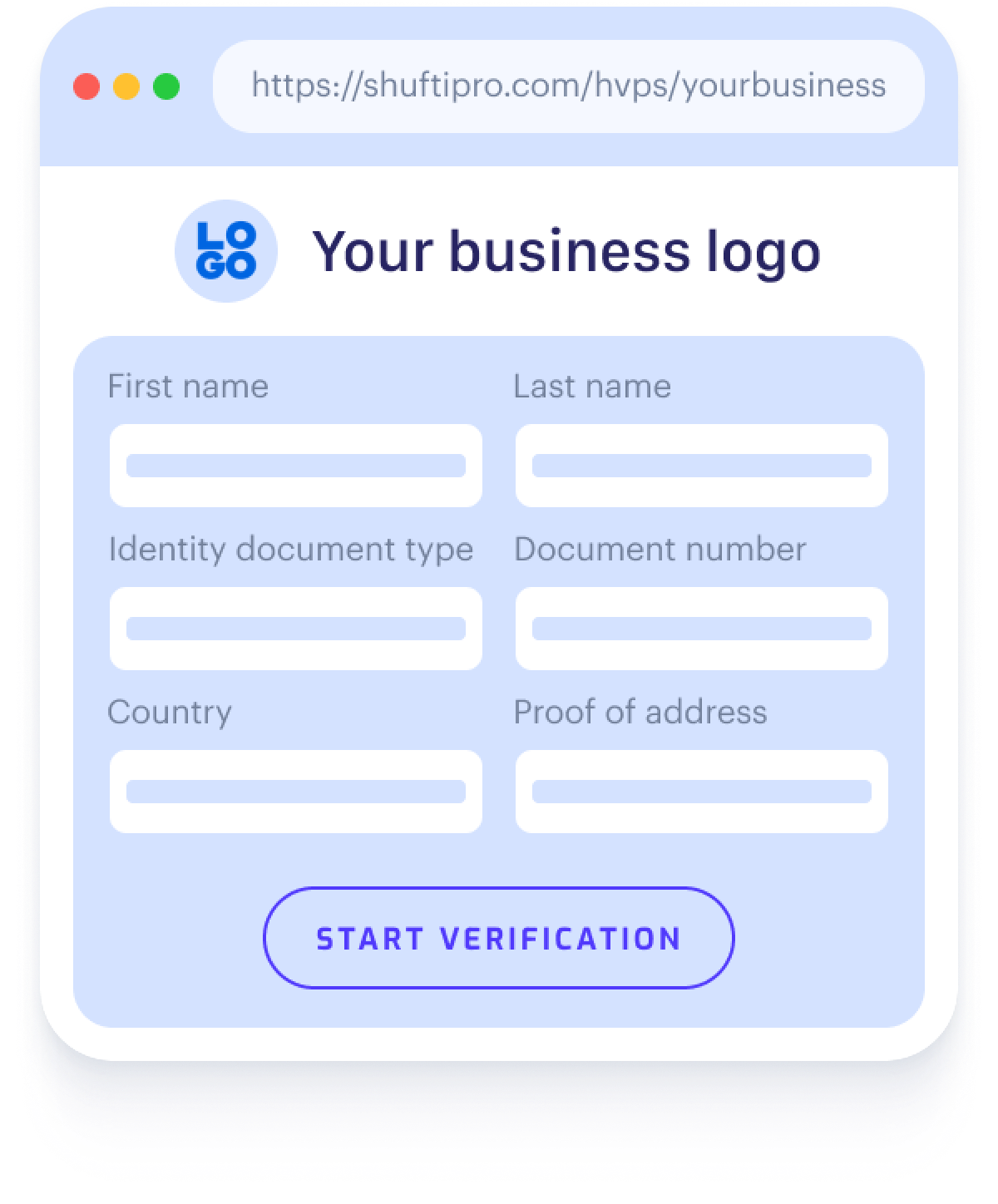 UI/UX Unique to your business
We design hosted identity verification page according to your business needs including UI/UX customisation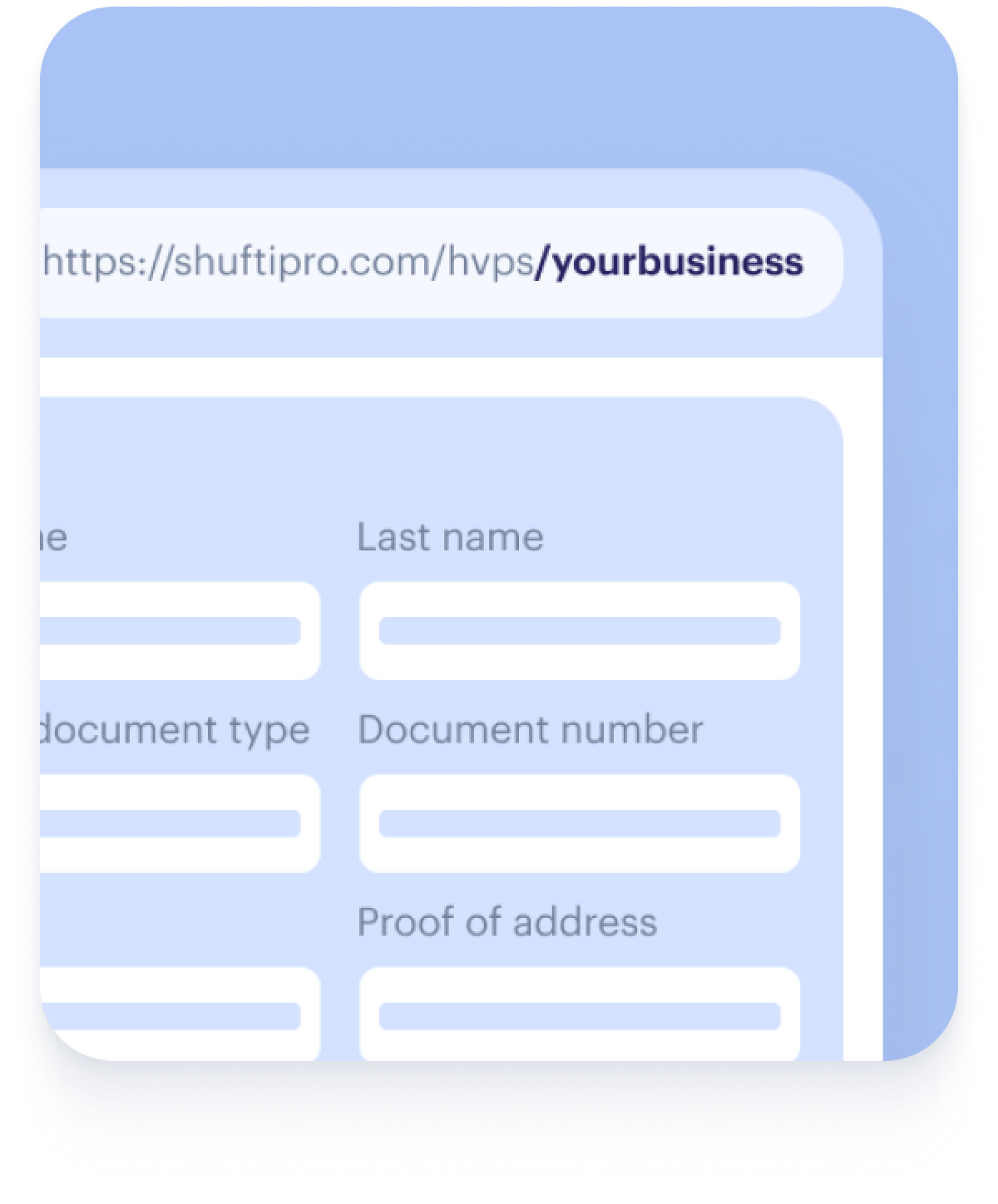 Unique URL
The webpage URL where your clients will be redirected for verification will be uniquely developed only for your business and will look something like this: www.shuftipro.com/hvps/
your-business-name-here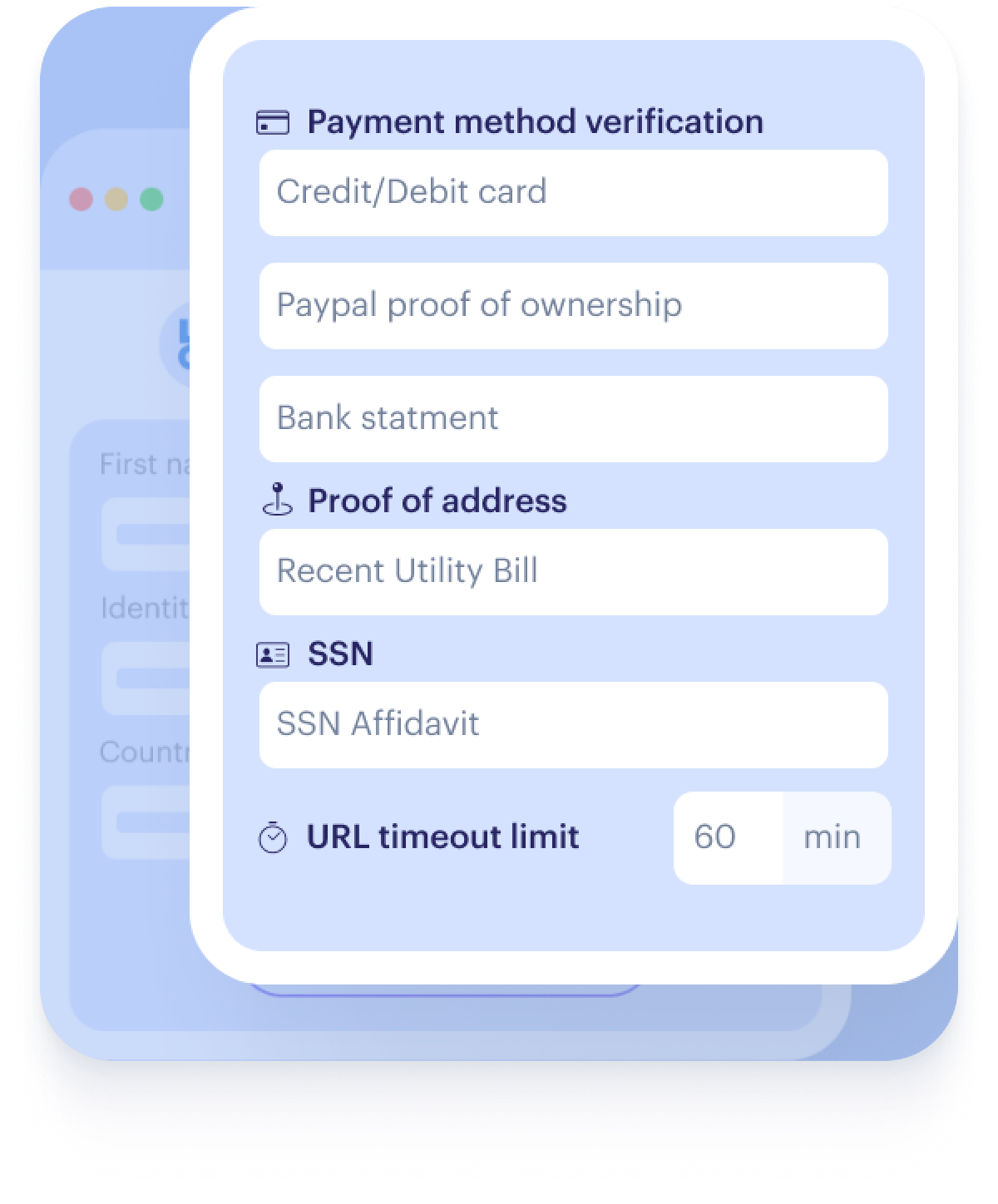 Additional Data Parameters
Add data parameters for KYC verification as per your business requirements to develop a customised risk cover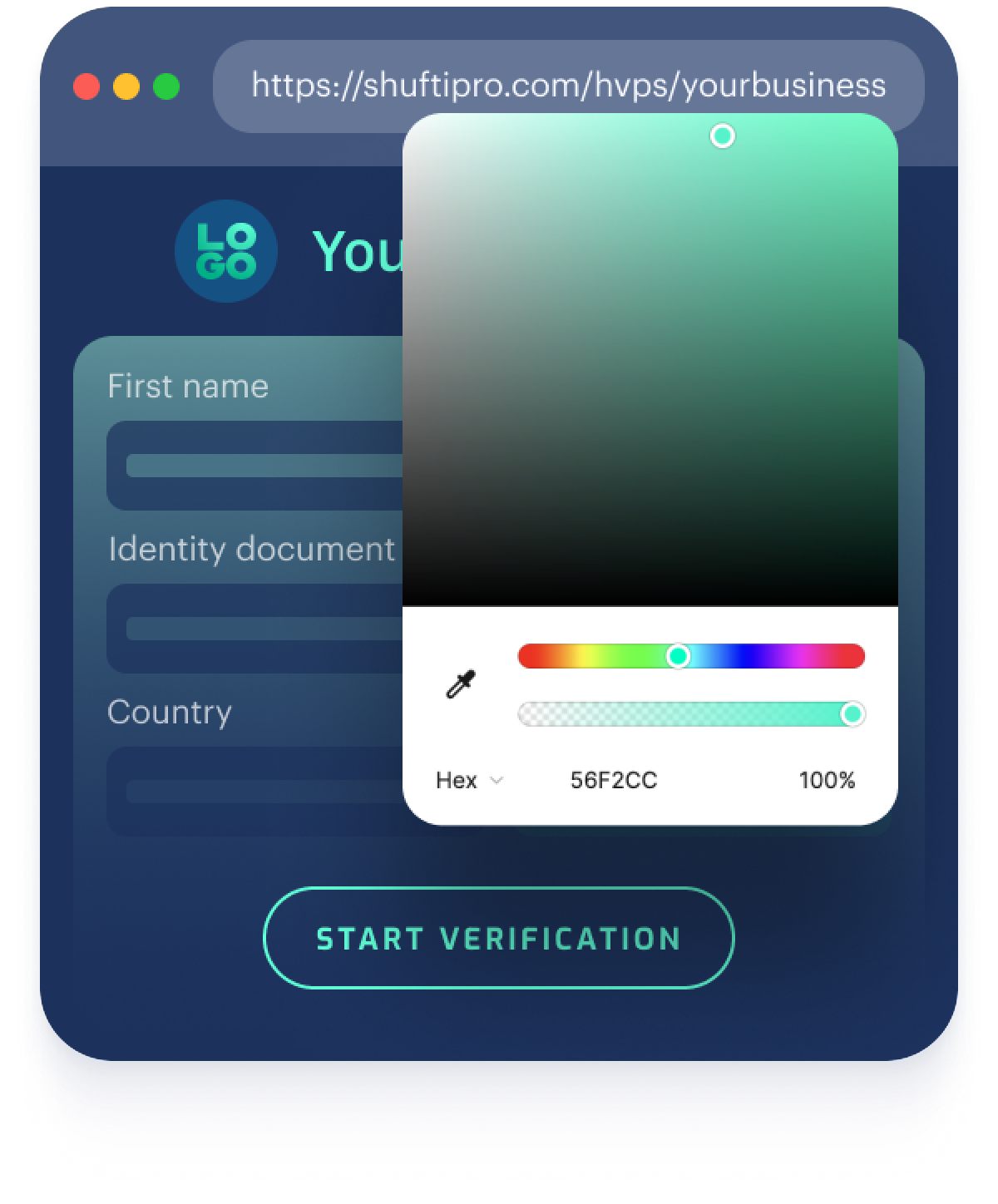 Colour Scheme
You can provide your business logo and colour palette and we deliver a look and feel that remains consistent with your brand identity
How will your end-user journey work with a hosted verification page for identity verification?
Custom made HVP ensures fully optimised end-user journey while giving you liberty to use tailored IDV processes for your business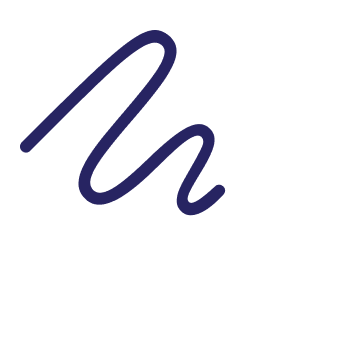 Step 1
HVP developed with client's customised details (logo, URL, colour, verification checks, etc.)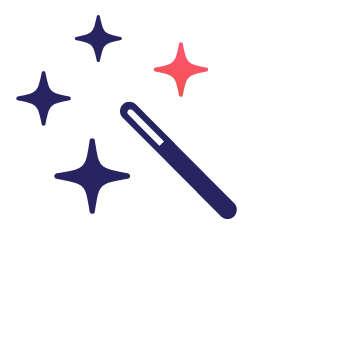 Step 2
End-user redirected to custom made HVP under client's url
Step 3
After verification end-user is redirected to client's website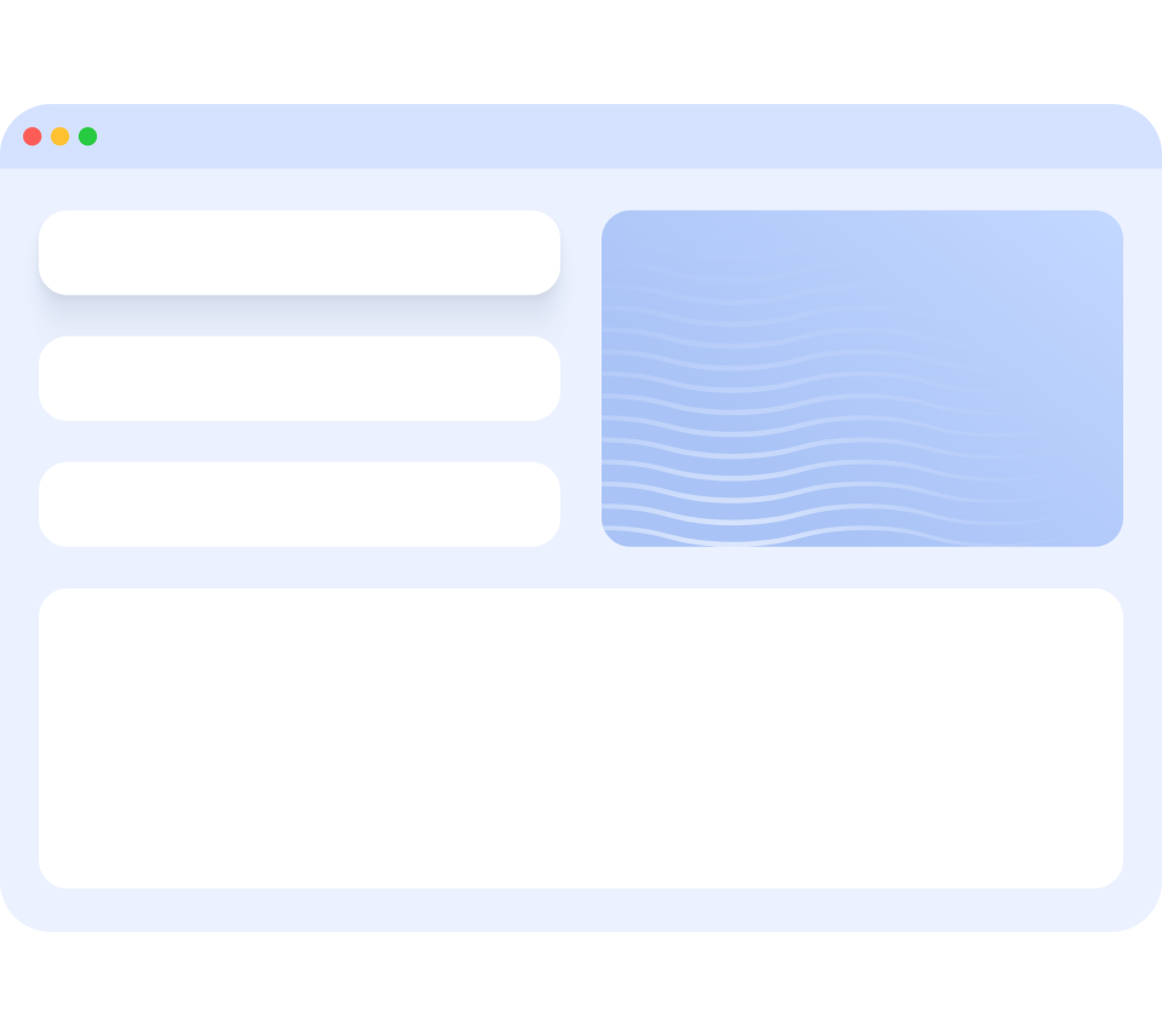 Why Shufti Pro Hosted Verification Page?
To start KYC without any development
To give a frictionless customer experience
To adopt custom built KYC and AML compliance processes
To adopt a verification process in line with your brand identity
Manual KYC checks are inherently time-consuming and inefficient across industries. With frequent changes in compliance regimes and competitive need for giving frictionless online customer experience real time KYC is being rapidly adopted across the globe
Read Shufti Pro annual identity verification report 2023 to explore the global trends in identity verification and fraud