News
Cyprus Makes Strides in Restoring its Reputation by Dealing with AML Concerns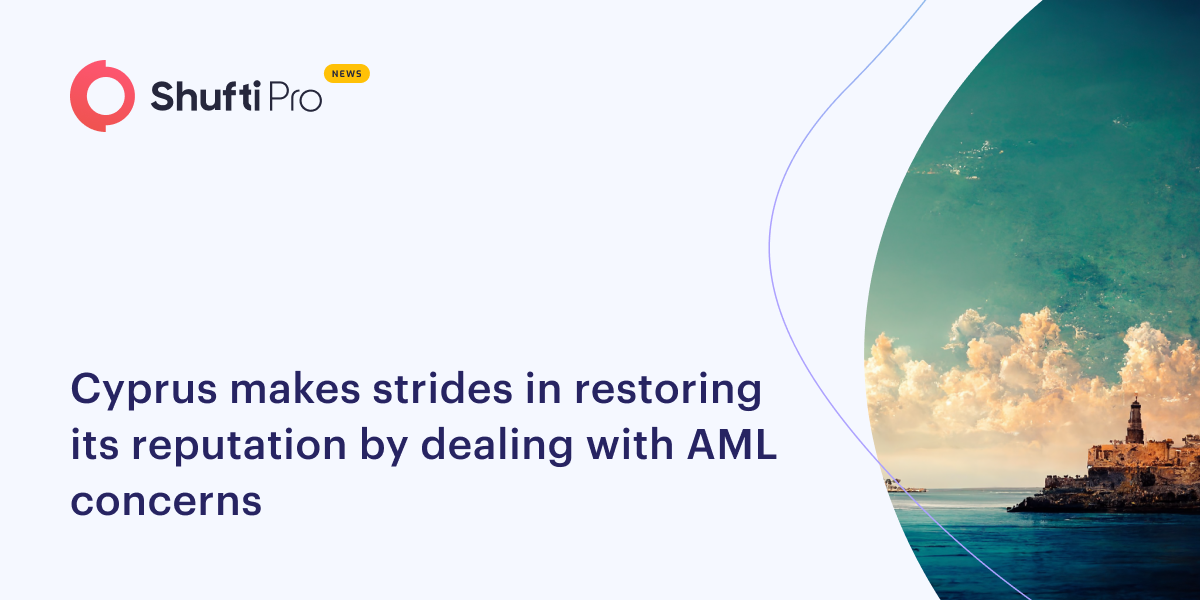 According to the US Ambassador to Cyprus Judith Garber, Cyprus has shown progress in dealing with Anti Money Laundering (AML) and anti-corruption concerns, making noteworthy strides in restoring its reputation.
The ambassador stated that investors from the US, like those from other countries, seek out dependable, stable environments. When the occasionally inevitable dispute occurs they believe that agreements would be upheld with effective dispute resolution processes.
"It has long been a tenet of American economic diplomacy that our companies can compete with the best in any market if there is fair competition. And the most insidious factor in undermining fair competition is corruption", Judith Garber noted.
Garber continued that it was crucial for Cyprus to address the concerns of corruption and to do so would increase investor confidence. She also mentioned that a database of Ultimate Beneficial Owners (UBOs) of firms established in Cyprus has commenced being made available to the public and this will shortly be accessible online by the Republic of Cyprus. The database, as she stated, encourages transparency, which is a vital weapon in the fight against corruption. It also works to combat tax evasion, money laundering, and other criminal activities.
The creation of the Anti-Corruption Authority was another "milestone" that Judith Garber mentioned. "We are looking forward to the quick passage of its implementing regulations so it may begin identifying areas for further investigation and reform", she said. Moreover, she emphasized that the passing of judicial reform laws in July, which aimed to cut the time it needed to resolve issues in civil court, was likely the most significant move over the last few months in the context of encouraging foreign investment.
Garber also pointed out that not every foreign investment was advantageous because it could raise issues about national security, based on the country of origin and/or the industry. "The United States welcomed the decision of the Council of Ministers this past September to establish an Investment Screening mechanism, as recommended by the European Commission. We believe this step will strengthen the confidence of U.S. investors in Cyprus. And we look forward to sharing lessons learned from our experience with investment screening, as Cyprus launches its new mechanism", she said.
The Ambassador further emphasized Cyprus's and the rest of the EU's principled stand on sanctions adherence. "This has sent and continues to send an important message against Russia's illegal invasion of Ukraine. These actions speak far louder than words as to the new course the Republic of Cyprus is on".
Garber noted that if financial security meant national defense "that makes all of us partners in these efforts. American national security, Cypriot national security, and the security and stability of the Eastern Mediterranean region are all inseparably connected", she said. At last, the Ambassador professed her trust in the Republic of Cyprus's progress and the bilateral relationship between the US and the Republic of Cyprus.
Suggested Read: AML Task Force Samlit Reports Success in Keeping Fraudsters at Bay
Disclaimer:
No warranty is herein provided that the information contained in this document is accurate, up-to-date, and/or complete. In no circumstance(s), does such information constitute legal or any other advice. Any person who intends to use, rely, pass-on, or re-publish the information contained herein in any way is solely responsible for the same. We suggest to verify the information and/or obtain
expert advice
independently if required.