BEFORE YOU GO...
Check how Shufti Pro can verify your customers within seconds
Request Demo
No thanks
Facebook is currently battling a $35 billion class-action lawsuit for alleged misuse of facial recognition data. This still hasn't stopped the California based social network giant from testing another facial detection feature that could make users queasy. 
Hong Kong-based reverse engineering app researcher, Jane Manchun Wong, tweeted screenshots on November 5.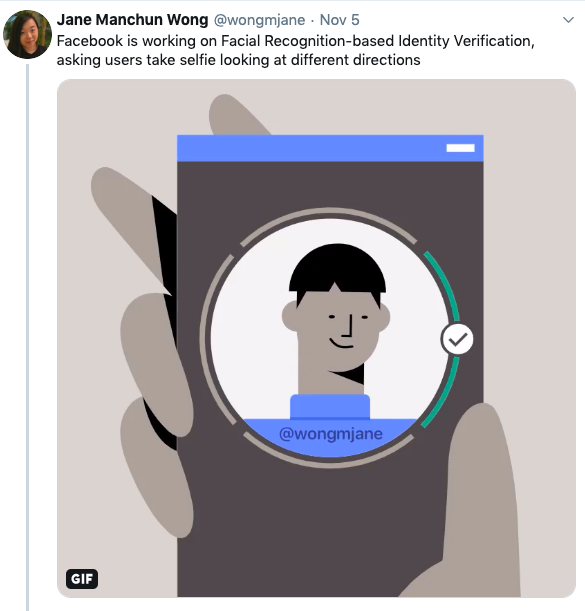 According to Wong, the company is testing verification features that require users to place their faces in a circle and then record a video as they rotate their heads slowly. This is done to prove that they are humans and not bots.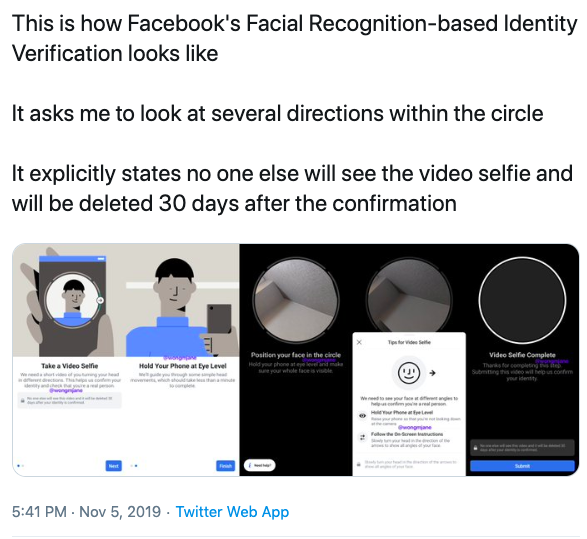 According to Facebook, the video selfies will be deleted after 30 days and will not be seen by others. Facebook talked to VentureBeat about the new tool and vehemently denied the use of this tool for facial recognition. A spokesperson for Facebook told VentureBeat, 
"Instead, it detects motion and whether a face is in the video."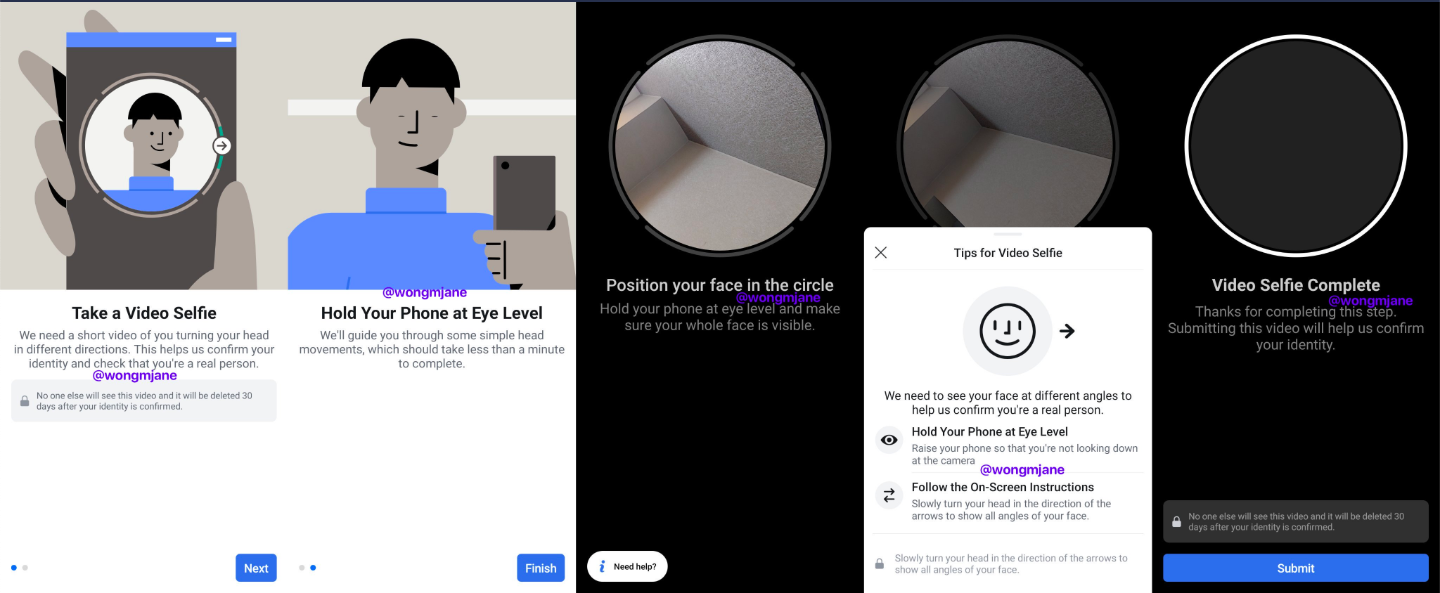 Facebook talked to Endaget and asserted that although this tool is under trial, it "does not use facial recognition." The only purpose is to detect movements to make sure you are a human and not a bot. This means that Facebook is still storing data but isn't using it for facial recognition purposes. 
US tech giants are under unprecedented inspection over the handling and usage of client's data due to numerous scandals. One such scandal involves Facebook and the exposure of data of millions of its users to political consultancy Cambridge Analytica. From July next year, new privacy law will be effective in California that will allow the users to know what kind of personal information companies are looking for and how they are using it.