BEFORE YOU GO...
Check how Shufti Pro can verify your customers within seconds
Request Demo
No thanks
According to a new report by Mordor Intelligence, the facial recognition market is expected to grow at an annual growth rate of 12.5% for the forecast period 2019 to 2024. In 2018, the market was valued at $4.51 billion and by the end of 2024, it is expected to reach a value of $9.06 billion by 2024, according to the press release. 
Facial recognition is quickly picking the pace and will be surpassing fingerprint scans in the future. At present, around 94% of smartphones feature fingerprint sensors but this is expected to drop to 90% by 2023.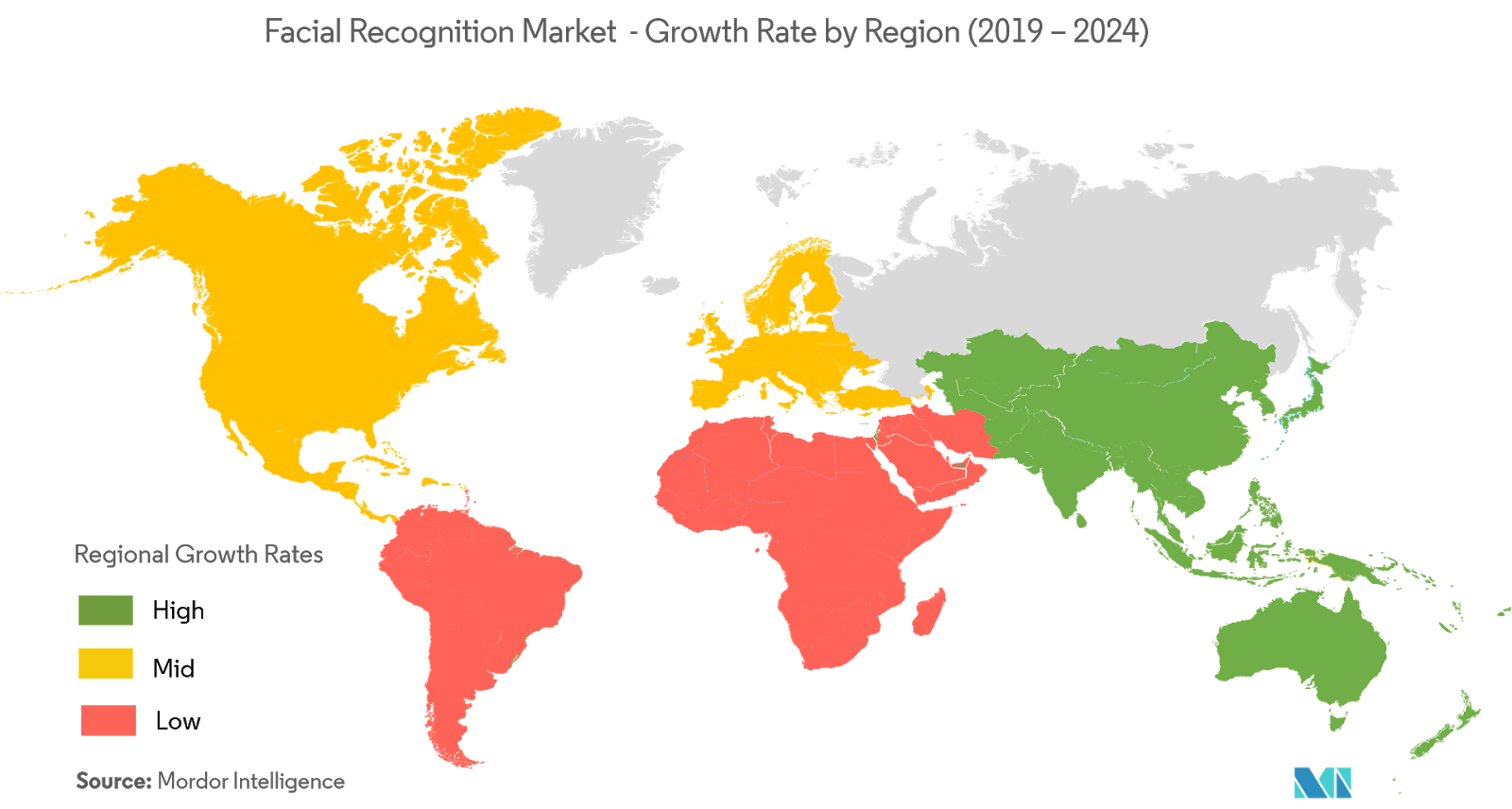 (Image Courtesy: Mordor Intelligence)
The increase in the 3D cameras market is also expected to bring advancements and new applications for 3D facial recognition technology. The areas of healthcare, commerce, payments, and IT solutions are benefitting a lot. 
Facial recognition systems are also being adopted for widespread mass surveillance to enhance safety and security. This is another reason for the increased market for facial recognition. Government-led initiatives are also contributing to the double-digit growth of such technologies.  
North America is expected to hold the highest market share for facial recognition technology as it offers huge opportunities for homeland security and criminal investigations. The biggest facial recognition system is being operated in North America by the FBI. The ID system of FBI maintains a database with data on more 117 million Americans and conducts an average of 4055 searches every month to identify individuals. In 2017, the US alone witnessed 1579 data breaches and 8% of the data breaches were reported by financial institutions.  Due to these factors, facial recognition technology to provide a more enhanced layer of security is imperative.