BEFORE YOU GO...
Check how Shufti Pro can verify your customers within seconds
Request Demo
No thanks
The Financial Technology (FinTech) market is booming in Asia, especially in China according to a New York-based data firm, CB insights. Investments in China fell into a slump earlier this year and now they are seeing a new surge.
Until now, FinTech has raised $25.6 billion which is already huge compared to 2017's total of $18.8 billion. According to the report, the market is not so hot in the US where FinTech deals have fallen to an 11-quarter low. Asia saw investments spike and nearly surpasses the US investments in the third quarter. The US suffered the falls of the deals as the result of a withdrawal in early-stage deals which is also the reason for the overall drop in global deals in 2019 in the third quarter.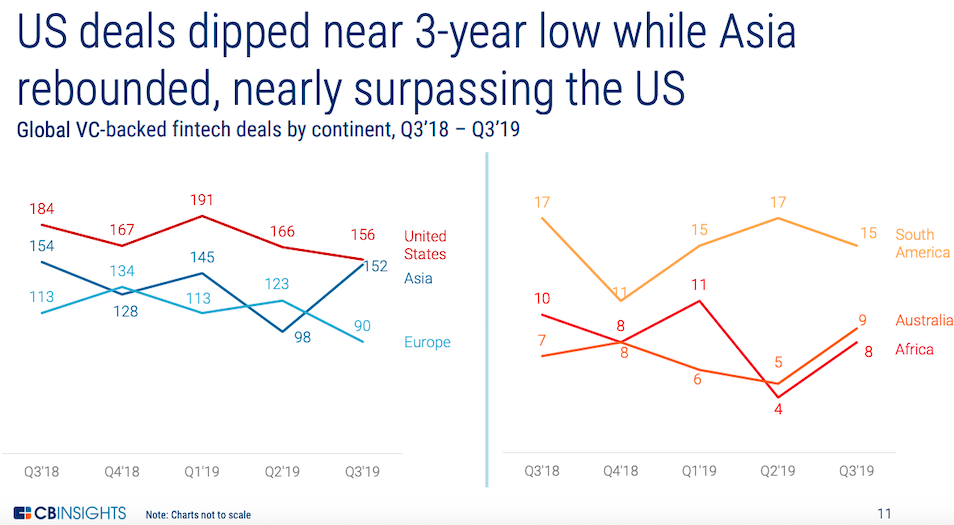 In the third quarter, India and China continued to battle over the title of Asia's top fin-tech hub. India remained behind with 33 deals while China saw deals surge to 55 in the third quarter. China had $661 million of funding narrowly lagging behind India's $674 million. China has reclaimed the lead from India as Asia's top deal hub for the third quarter.  
The #fintech sector in #Asia continues to grow at a rapid clip, with #India and #China battling to become the region's top fintech hub. See how each stacked up in the complete Q3'19 global fintech report: https://t.co/WiZ8nUQQAy

— CB Insights (@CBinsights) November 21, 2019
Source: (Twitter)
The FinTech market in Southeast Asia topped new heights with $701 million raised across 87 deals through the third quarter. The third quarter of 2019 also saw the top two deals since 2015; a $100 million Series B to Singapore-based Deskera and a $100 million Series C to Vietnam-based MoMo.