BEFORE YOU GO...
Check how Shufti Pro can verify your customers within seconds
Request Demo
No thanks
Last month, Twitter announced that it was working on plans to better handle the rising issues of deepfakes. It has just released new guidelines on which direction they are going towards to combat the issue of deepfakes. 
Twitter is asking the public to weigh in and contribute towards shaping their policies for "synthetic and manipulated media". 
Twitter explained in a series of tweets about their proposed policies and their future plans. Twitter also put the most emphasis on the importance of public feedback.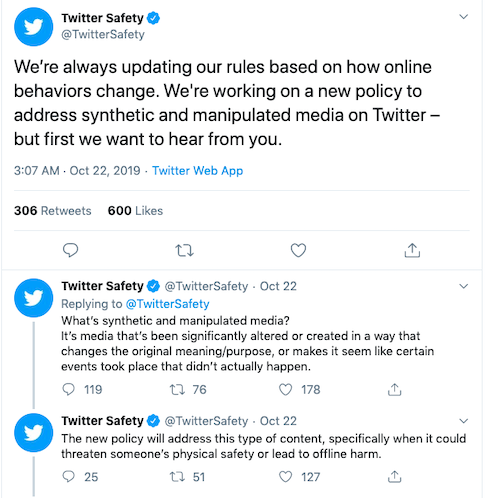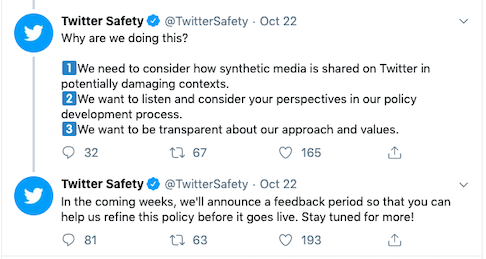 Here is the draft of the policies regarding synthetic and manipulated media. 
"Twitter may:
place a notice next to Tweets that share synthetic or manipulated media;
warn people before they share or like Tweets with synthetic or manipulated media; or
add a link – for example, to a news article or Twitter Moment – so that people can read more about why various sources believe the media is synthetic or manipulated."
Twitter also mentioned that if a tweet includes any kind of synthetic or manipulated media that could be misleading or threatening someone's physical safety or lead to serious harm, that tweet might be removed. 
Twitter will close the feedback period on Wednesday, November 27, 2019, at 11:59 p.m. GMT. Thirty days before the policy goes into effect, twitter will make another announcement informing users of the new regulations.