BEFORE YOU GO...
Check how Shufti Pro can verify your customers within seconds
Request Demo
No thanks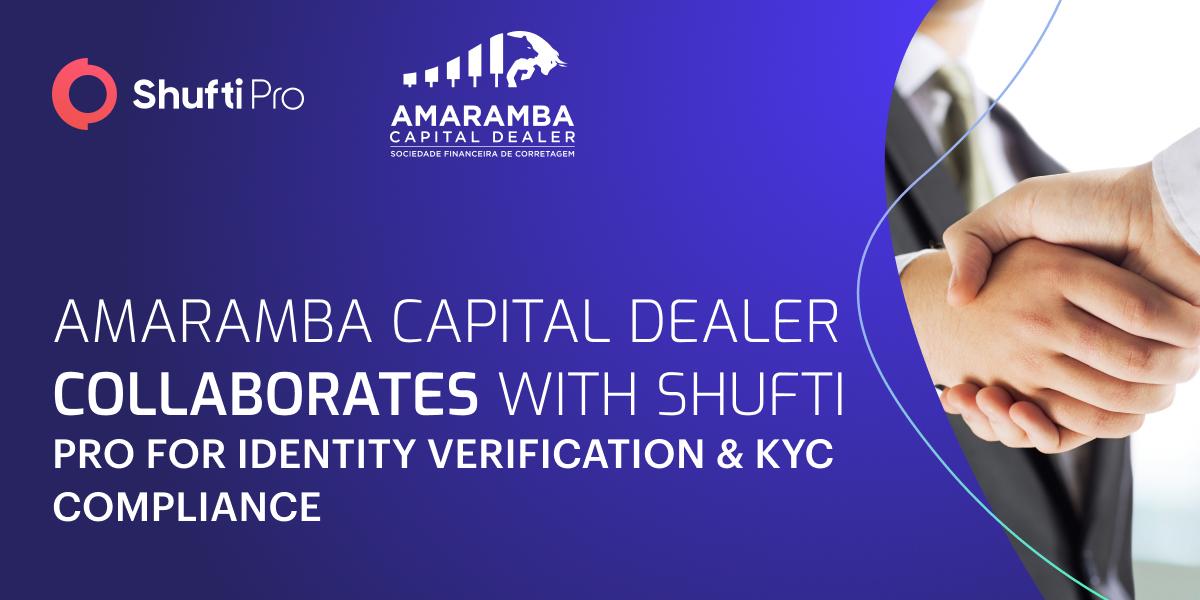 Amaramba Capital Dealer Partners With Shufti Pro for Advanced Identity Verification & KYC Compliance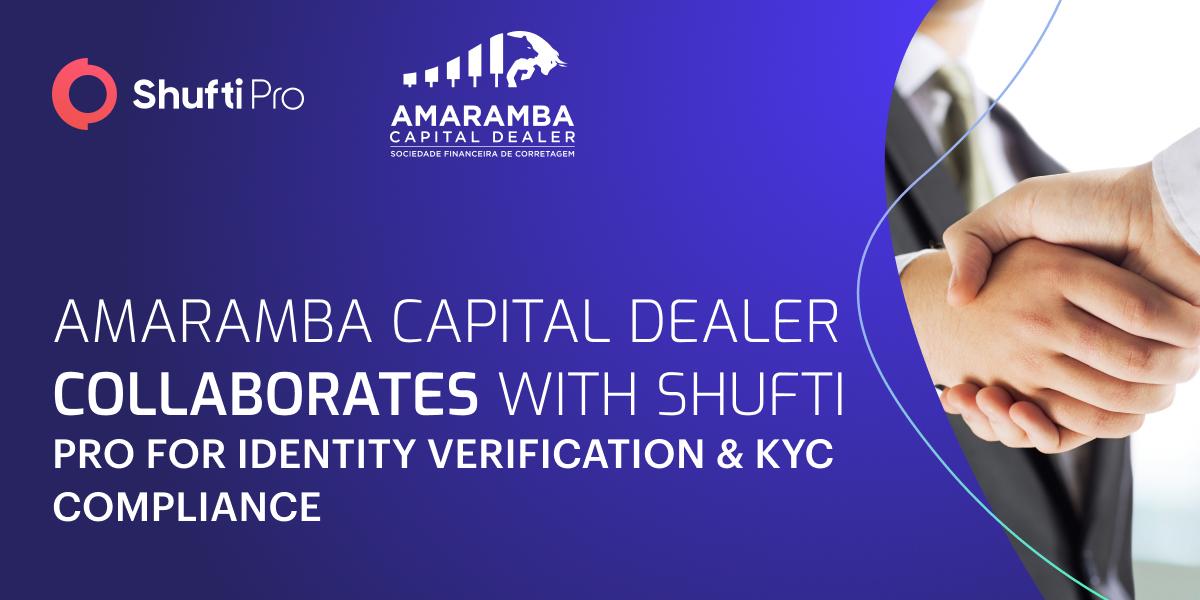 London, UK – April 12, 2023 – Amaramba Capital Dealer, the Mozambican company licensed as the first independent stock broker by the Central Bank, has partnered with Shufti Pro, an AI-powered identity verification service provider, to integrate KYC solutions for quick and accurate verification of its clients.
Amaramba Capital Dealer offers tailor-made financial solutions to investors and businesses interested in Southern Africa. It recommends the most suitable strategies for clients by analysing financial circumstances based on their risk tolerance and investment objectives.
Shufti Pro, a globally trusted IDV platform, offers AI-based identity verification solutions to businesses belonging to but not limited to Fintech, Regtech, banking sectors and more. With its impressive track record of 99% verification accuracy and global reach, Shufti Pro is the go-to choice for businesses of all types and sizes.
Amaramba Capital Dealer has partnered with Shufti Pro to establish a secure operating space. The partnership will help its risk and compliance department to analyse any potential instances of identity theft or attempted fraud that could arise. Shufti Pro's KYC solution verifies the identity of customers in real-time, helping businesses tackle fraud by preventing identity theft, whilst staying compliant with global KYC and AML regulations.
"We recently shifted from brokerage to dealership scheme, an important step in the continuous pursuit for the improvement of our institutional strategy, with the aim of achieving sustainable levels of market niches. In that regard, we decided to acquire the Shufti Pro KYC program, which since its implementation has created a safe operational environment, enabling our risk & compliance department to be in control and high alert for any identity theft and fraudulent activities that may occur. With this program, we expect to provide strategic solutions, with the objective of meeting the specific needs of the market through the improvement of our operational processes, with emphasis on the process of verifying and filtering our customer database (KYC/AML)." said Joaquim Bazar, CEO of Amaramba Capital Dealer.
"Advisory, private equity and fundraising services provider platforms like Amaramba Capital Dealer require accurate and compliant IDV solutions to achieve their business goals," said Victor Fredung, CEO of Shufti Pro. "This partnership allows them to streamline its verification, fulfil KYC requirements, and prevent identity thefts."
About Amaramba Capital Dealer
Amaramba Capital Dealer, S.A. (ACD) founded in 2017 is a company incorporated under Mozambican law and the first independent, non-monetary financial institution focused on the Capital Market, mainly oriented towards the primary (securities primary dealer) and secondary market (market maker) whose main areas of business are securities dealings and financial advisory.  The company leverages talent and networks, to service businesses and investors, looking to capitalise in Southern Africa with an emphasis on Mozambique and its vibrant financial sector. ACD prides itself in working with clients to identify the most appropriate solutions according to their mission and objectives.
About Shufti Pro
Shufti Pro is a leading identity verification service provider offering KYC, KYB, KYI, AML, biometric verification, and OCR solutions and accelerating trust worldwide. It has six international offices and has launched a suite of 17 complimentary IDV products and solutions since its inception in 2017. With the ability to automatically and securely verify over 9000 ID documents in more than 150+ languages, Shufti Pro proudly serves customers in 230+ countries and territories. 
For more information, please contact
Paul Keene
Snr. Digital Marketing Manager | Shufti Pro
[email protected]
+44 020 3435 6498
Market Pro
Marketing Partner | Shufti Pro
[email protected]