BEFORE YOU GO...
Check how Shufti Pro can verify your customers within seconds
Request Demo
No thanks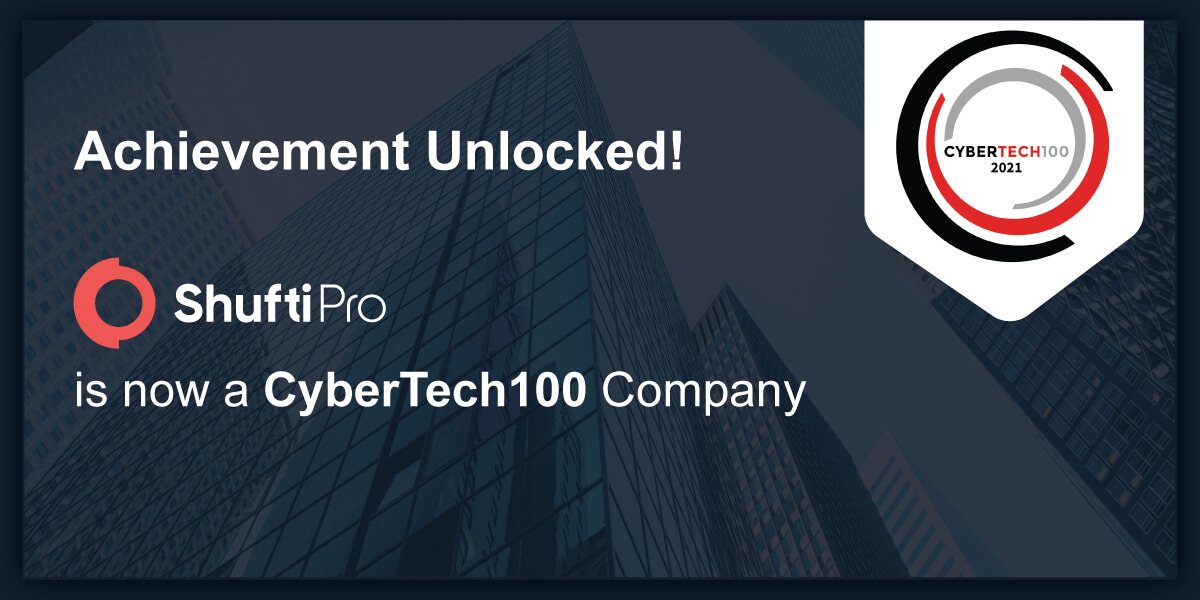 Another Achievement Unlocked – Shufti Pro is Now a CyberTech100 Company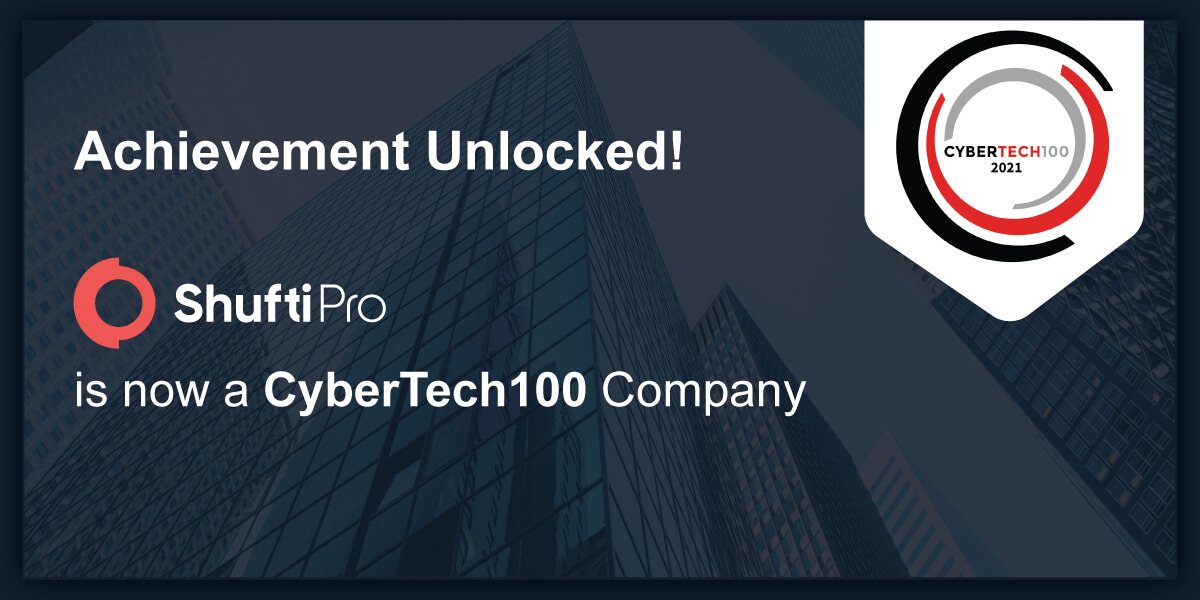 Originally Published on Digital Journal 
Shufti Pro, the global identity verification service provider, has successfully made its way into the World's 100 Most Innovative CyberTech Companies For Financial Services in 2021. 
Fintech Global, a specialist research firm, published CyberTech100 – an annual list of 100 of the world's most innovative CyberTech companies. Shufti Pro has been recognized for its relentless efforts in assisting financial institutions to combat cyber threats such as identity fraud, financial scams and sophisticated spoof attacks. Try Shufti Pro's solution free for seven days, register here. 
The annual list highlighted the leading innovative providers of digital solutions, where Shufti Pro was acknowledged for shaping the future of the information security and CyberTech industry. 
"I am honoured that Shufti Pro has been nominated in the CyberTech 100 list for 2021. In today's world where the threat of fraud and cyber-attacks is ever-increasing, having the right tools has become more necessary than ever. This achievement proves that Shufti Pro is delivering what it envisioned – to provide customers with state-of-the-art digital solutions for the prevention of identity and financial fraud" – Victor Fredung, Co-founder and CEO of Shufti Pro. 
A panel of analysts and industry experts voted from a list of over 1,000 companies produced by FinTech Global. The finalists were recognized for their innovative use of technology to solve a significant industry problem, or to generate cost savings or efficiency improvements across the security value chain.
"Security executives working in financial services need to be aware of the latest innovation and threats in the market in order to protect client and company data as well as fend off cyber and financial criminals," said Richard Sachar, director at FinTech Global. "The CyberTech100 list helps them do just that and identify new technologies which will have a lasting impact on the industry and attackers' behaviour." 
Shufti Pro is tirelessly working on technical improvements in its products and in-house AI technology to deliver globally acclaimed services in a highly competitive market. Last year, it won the Best in Biz award for best consumer service and Global Excellence Award for outstanding product/service. It won multiple awards in its three years journey since its inception in 2021 as well.