BEFORE YOU GO...
Check how Shufti Pro can verify your customers within seconds
Request Demo
No thanks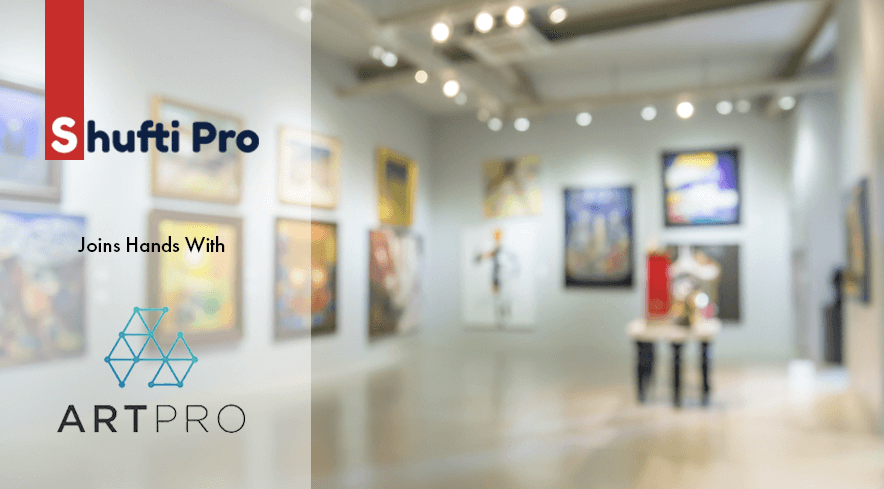 ArtPro avails KYC services from Shufti Pro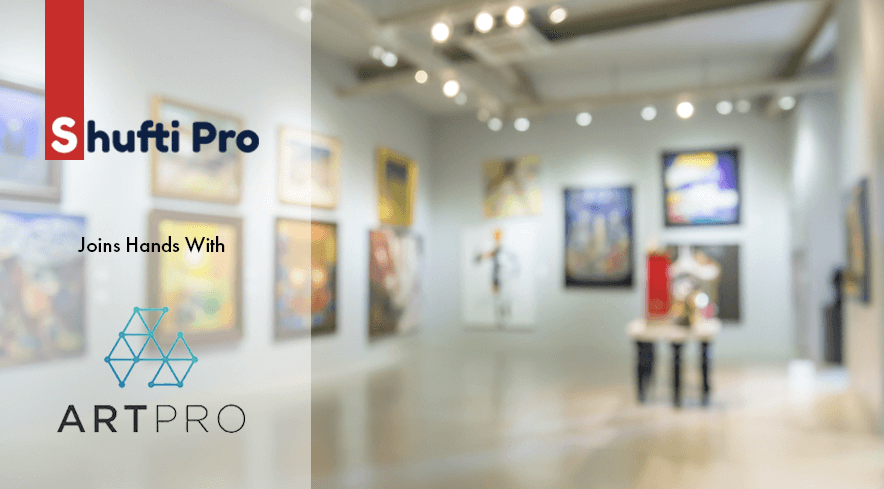 (Bath, United Kingdom – September 27th, 2018) ArtPro has partnered with Shufti Pro to avail ID verification and KYC registration services. ArtPro will be utilising identity verification services from Shufti Pro in order to perform authentication of client credentials for its upcoming ICO. Shufti Pro's Artificial intelligence based verification services were considered perfect match for the specific needs for this blockchain based startup that intends to transform the way artwork is bought by investors and secured from copycats in modern age.
ArtPro intends to engage multiple benefits of Blockchain in order to revolutionize art market by not only securing the interest of artists but also supplying original works to investors and buyers. Transactional safety was also a major aspect of the business model introduced by ArtPro. In order to allow for in-app purchases, ArtPro wanted to hold an ICO for a virtual token. They were searching for an identity verification service that can validate the credentials of potential investors in least possible processing time for pre-ICO and crowdsale stages. Superior quality of Shufti Pro's services and real time verification results brought together both the companies. Commenting on the joint partnership between the 2 companies, an executive of ArtPro said that
"We're really excited about working with Shufti Pro; the decision to appoint them to oversee our KYC verification was not one we took lightly. We looked into a number of different providers but the approach from Shufti Pro stood out from the moment we made contact with Victor. They understand the importance of cost management for a business like ours as much as the processes they are undertaking. It was important to us to be able to offer our investors a safe, fast but cost effective way of working with us."
Shufti Pro quickly understood the specific needs of ArtPro and customization required in their different modules to match the verification needs of their client. Victor Fredung, CEO of Shufti Pro explains the significance of the partnership in following words:
"Shufti Pro is itself based on futuristic technologies and that's why we fully appreciate efforts of companies like ArtPro to make art world free of copycats and fraudsters. We really look forward to play our role as premier verification service to secure the precious artwork created by talented artists."
Shufti Pro will not only be involved in customer onboarding process during Pre-ICO and Crowdsale but Post fundraising as well. Shufti Pro will provide kyc services to ArtPro on an ongoing basis to assist with the creation of their online market place. ArtPro will create a marketplace with buyers, sellers, authenticators and art specialists all of whom will be verified in order to interact with rating based system of ArtPro.
____________________________________________________________________________
About Shufti Pro
Shufti Pro is an emerging name in verification services and KYC/AML. It was founded on 31st October, 2016 in Bath, UK. The goal of the company is to enable its clients with seamless customer experience, fraud prevention and undeterred revenue generation. The company offers state of the art SaaS, which engages Artificial Intelligence and Human Intelligence. Businesses can now conduct easy digital verification processes with lesser friction and more advanced technology. Currently offering its services for all countries of the world along with Universal Language Support, the company is located in United Kingdom with its global office in Sweden. Please visit Shufti Pro here: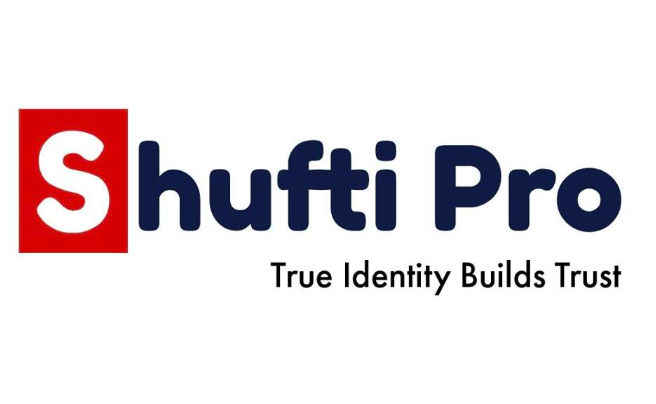 Shufti Pro Limited
Unit C401, Westfield Shopping Centre,
Ariel Way, London, W12 7FD
About ArtPro
As the first blockchain supported online marketplace, we are really excited to introduce this technology and a fresh take on the somewhat cloistered art market. Traditionally, art has been bought and sold in an unrecorded fashion with a gentleman's handshake sealing the deal. ArtPro is the first Blockchain powered online art market, providing verifiable art to the masses. The use of blockchain for provenance and smart contracts for transactional safety, ArtPro will be the go-to marketplace for collectors and investors alike.