BEFORE YOU GO...
Check how Shufti Pro can verify your customers within seconds
Request Demo
No thanks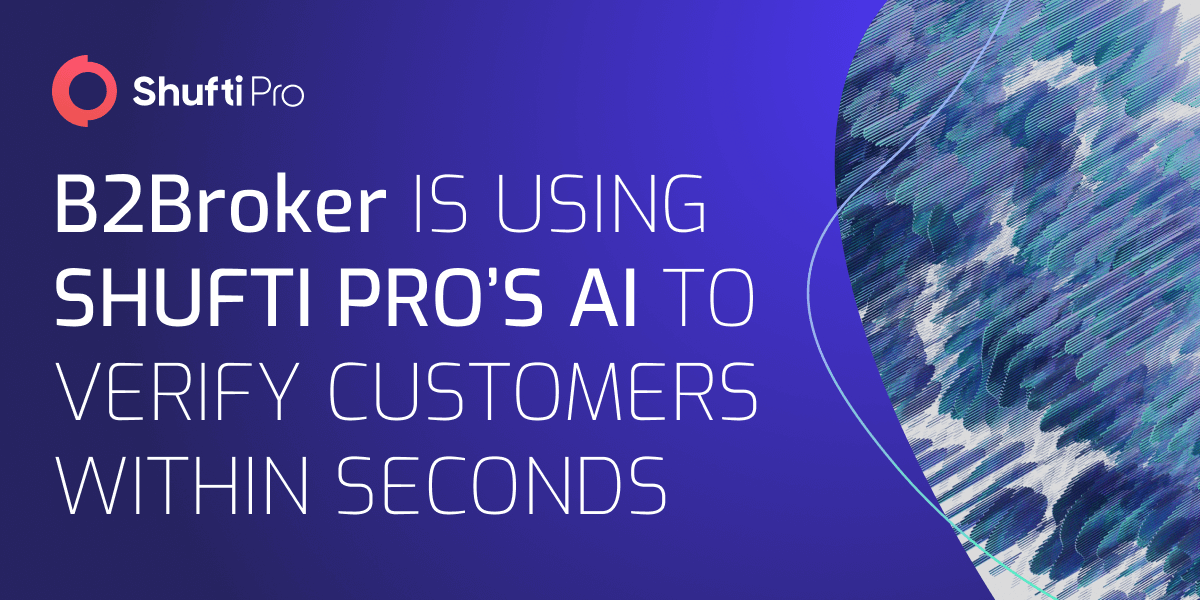 B2Broker is Using Shufti Pro's AI to Verify Customers Within Seconds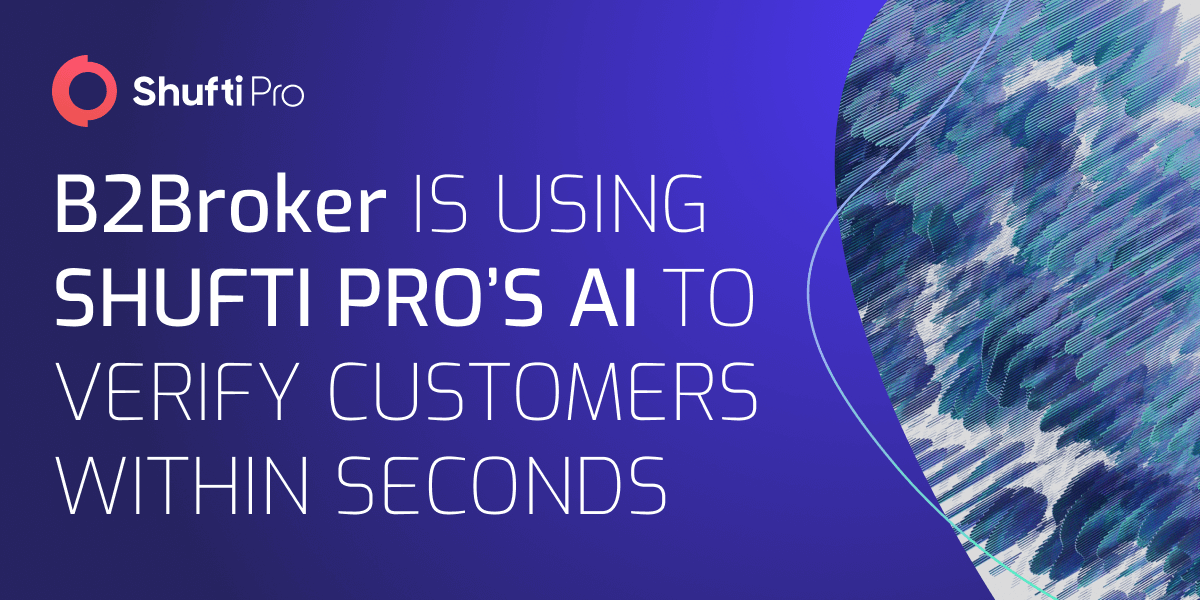 London, UK  – June 24, 2022 – UK-based Shufti Pro, an innovator in identity verification solutions, today announced it has partnered with B2Broker in order to help streamline the identity verification process for new customers.
B2Broker is a technology and liquidity provider for forex traders, crypto brokers and crypto exchanges. This new partnership will see Shufti Pro's technology power B2Broker's B2Core offering, which provides a leading CRM solution to forex and crypto broker businesses.
Now, with Shufti Pro's fully automated solution, brokers using B2Core can verify new customers, on average, within 20 seconds. This quick and seamless verification process has helped brokers reduce their drop-off rates by an average of 40%. With this technology, B2Broker can ensure its clients are always protected while onboarding legitimate new users.
For financial service providers that fail to adequately verify the identity of new users, the costs can be high. In the UK alone, throughout 2021 the Financial Conduct Authority (FCA) issued fines totalling more than half a billion pounds.
Ivan Navodniy, Product Manager, B2Core, commented, "Speed, accuracy and ease are absolutely essential when onboarding new customers. The quicker our brokers can get new customers up and running the quicker they can start trading. In addition, the marked improvement in drop-off rates we've experienced means we're onboarding more customers than before, benefitting our growth and bottom line."
Victor Fredung, the CEO of Shufti Pro, said, "We offer one single API, which alongside our dedicated implementation team, makes it incredibly easy for businesses, such as B2Broker, to integrate and use our solution. In the current climate, the need for KYC and AML tools is more important than ever. With our tech, we can keep B2Broker compliant and protected from instances of identity fraud, and money laundering."
As well as its global capabilities, Shufti Pro's solution is also highly configurable. For B2Broker this means the verification portal viewed by customers is natively branded, operating seamlessly within the B2Core platform, creating a smooth customer experience.
About B2Broker Group of Companies
B2Broker is a global brand with a solid reputation in the B2B sphere as one of the most in-demand technology and liquidity providers for Forex and crypto brokers, crypto exchanges and other financial services entities. The group helps these firms empower their businesses through building a successful, transparent and ethical environment and connecting them to the markets in a short space of time and at a reasonable cost.
B2Broker offers a broad range of services including Crypto/Forex/CFD liquidity, Crypto/Forex Broker turnkey solutions, crypto payment processing (B2BinPay), MT4/5 white label solutions, B2Core (Trader's Room), B2Trader (Matching Engine) and liquidity on over 800 trading instruments across the entire spectrum of assets.
About Shufti Pro
Shufti Pro is an identity verification service provider offering KYC, KYB, and AML services to help global businesses onboard legitimate customers. The UK-based company has 5 regional offices and launched 17 different IDV products since its inception in 2017. With the ability to verify 1000's of ID documents in 150+ languages, Shufti Pro is serving customers in 230+ countries and territories.
For more information, 
Graeme Rowe
CMO | Shufti Pro
[email protected]
+44 1225290329