BEFORE YOU GO...
Check how Shufti Pro can verify your customers within seconds
Request Demo
No thanks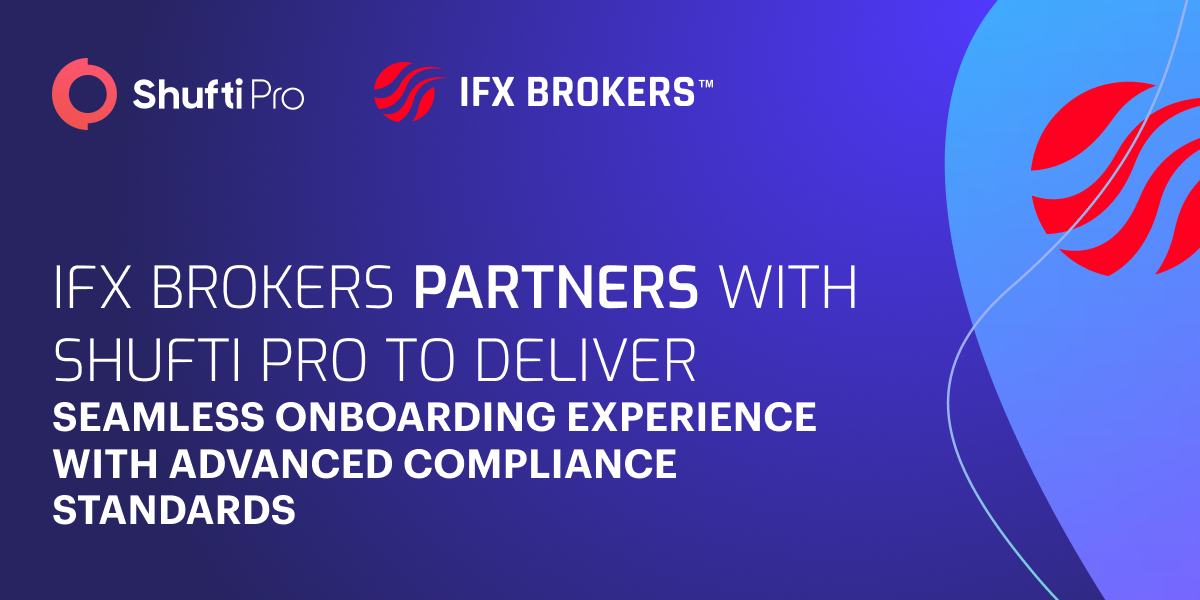 IFX Brokers Partners With Shufti Pro to Deliver Seamless Onboarding Experience with Advanced Compliance Standards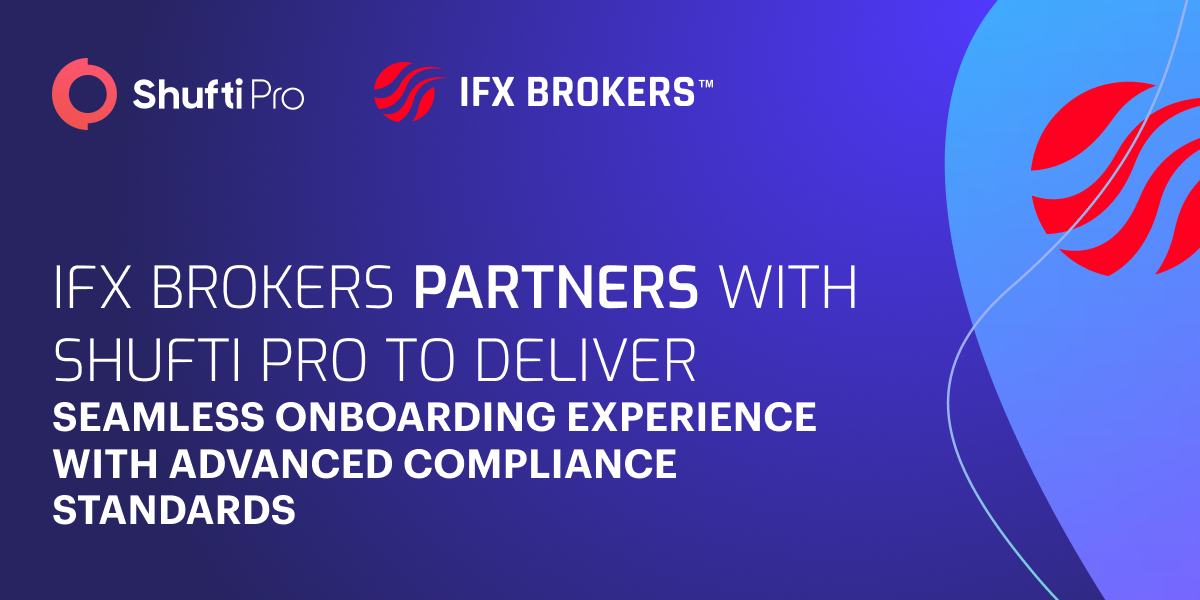 Initially Published on PR Log 
London, UK – May 31, 2023 – IFX Brokers, a leading forex trading platform, has joined forces with Shufti Pro, a leading provider of identity verification solutions, to deliver a seamless onboarding experience for its clients whilst ensuring compliance with advanced regulatory standards.
IFX Brokers is a top Over the Counter (OTC) derivative provider in South Africa, providing retail and institutional clients with OTC derivative products across six asset classes. They prioritise their clients, combining traditional values with technology and innovative, tailored products to build robust & long-lasting relationships.
Shufti Pro provides AI-powered IDV solutions for firms, including Regtech,  Fintech, banking, and other industries. The company's global reach and outstanding 99% verification accuracy make it a go-to for enterprises of all sizes requiring IDV solutions.
Financial services providers must quickly and efficiently onboard clients in today's fast-paced digital world. At the same time, they must follow KYC and AML rules to avoid falling victim to fraud and other financial crimes. This alliance streamlines our client's onboarding process, lowering fraud and identity verification time. In addition, Shufti Pro's AI-powered identity verification technology can accurately authenticate customers' identity using a range of biometric and identity document checks.
"This collaboration confirms IFX BROKERS's commitment to only engage with individuals and entities that meet the company's high ethical and professional standards. The benefits of this collaboration extend beyond the clients, as IFX Brokers can now achieve higher AML, KYC, and KYB compliance rates while reducing human error and manual processing and ensuring a seamless onboarding experience for both our clients and the IFX team.  Overall, the collaboration between IFX Brokers and ShuftiPro benefits clients seeking a faster, more efficient, and reliable solution for identity verification and AML compliance," said Hannelé de Necker, Chief Executive Officer of IFX Brokers.
"Forex trading platforms like IFX Brokers have the greatest need for ID verification solutions," said Victor Fredung, CEO of Shufti Pro. "This partnership will help our client to offer secure and transparent opportunities whilst complying with KYC, AML, and KYB regulatory requirements."
About IFX Brokers
IFX Brokers is a trusted provider of OTC derivatives in South Africa, offering tailored products and exceptional customer service to meet unique client needs. The experienced team combines traditional values with the latest technology to create long-term trading relationships, always putting client interests first.
About Shufti Pro
Shufti Pro is a leading IDV service provider offering KYC, KYB, KYI, AML, biometric verification, and OCR solutions, accelerating trust worldwide. It has six international offices and has launched 17 complimentary IDV products and solutions since its inception in 2017. With the ability to automatically and securely verify over 9000 ID documents in more than 150+ languages, Shufti Pro proudly serves customers in 230+ countries and territories. 
For more information, please contact
Paul Keene
Snr. Digital Marketing Manager | Shufti Pro
[email protected]
+44 020 3435 6498
Market Pro
Marketing Partner | Shufti Pro
[email protected]