BEFORE YOU GO...
Check how Shufti Pro can verify your customers within seconds
Request Demo
No thanks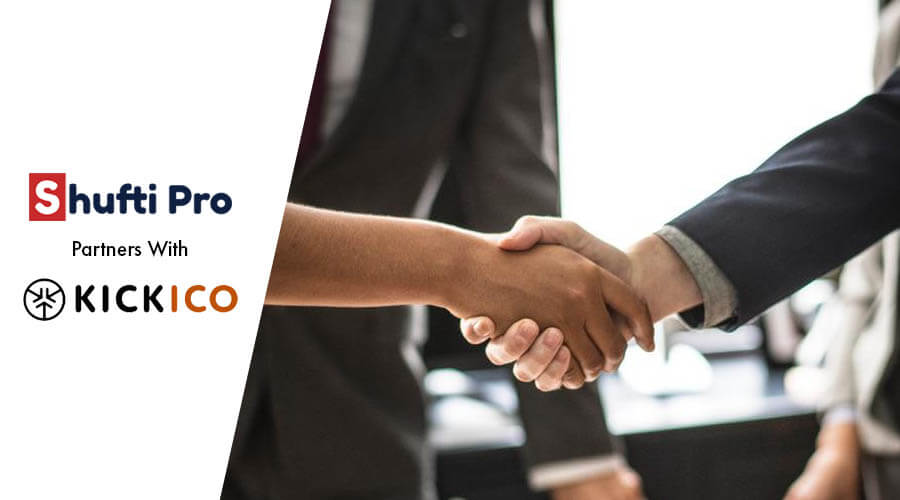 KICKICO signs up with Shufti Pro for AI powered ID Verification services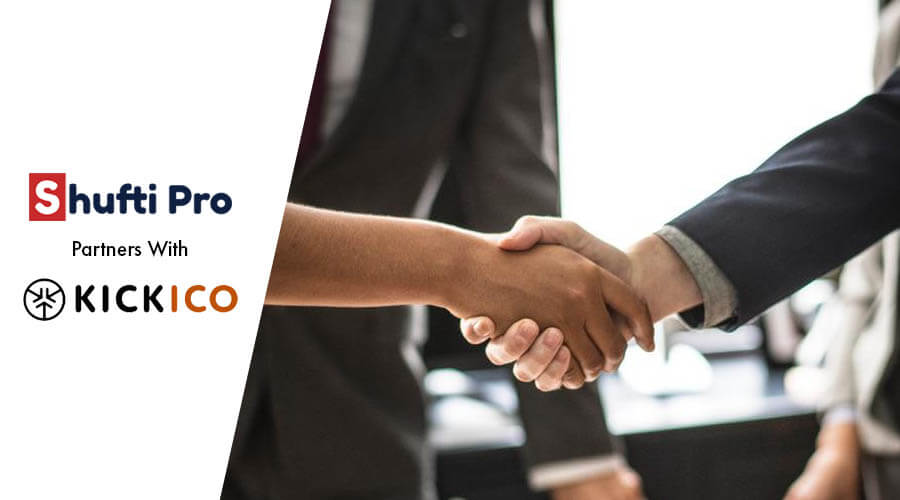 (Bath, United Kingdom – July 16th, 2018) Shufti Pro has signed a deal with KICKICO to provide its AI powered ID verification services. Shufti Pro will be assisting this crowdfunding website in validating the identity of the users that sign up for its various services.
The KICKICO Platform is an online blockchain technology-based crowdfunding platform, which shall provide opportunities to its potential clientele regarding launch of ICOs and crowdfunding campaigns. In addition to this, KICKICO will be offering various support and safety services related to the launching of ICOs, pre-ICOs, and crowdfunding campaigns to make ICOs a success stories. Shufti Pro was chosen by KICKICO for its top quality ID verification services to create a reliable customer base that will be interested in investing a substantial amount of capital in promising ICOs.
KICKICO will be allowing its user base to make in-app purchases and for this purpose KICKICO has also launched an ethereum based virtual currency by the name of KickCoins. The KickCoin digital token is a cryptographically secured representation of a token-holder's rights to obtain in future the services and goods through the KICKICO Platform, which only a token-holder may purchase for the KC. Talking about the collaboration between the 2 companies, Victor Fredung, CEO Shufti Pro said that:
"KICKICO has the potential to change the way crowdfunding projects and platforms operate. We are really looking forward to provide our ID verification services to this ingenious product and to assist this visionary company in creating a trustworthy base of investors that will be helping innovators and entrepreneurs in the future to develop technologies and products that will revolutionise our daily way of life"
It is imperative for the success of crowdfunding platforms that they hold a substantial number of genuine and diverse investors who are willing to support and make worthy pledges to the ideas presented by entrepreneurs and inventors of this age. ICOs help to collect targeted funds for ventures and projects that can do wonders for human race. But to ensure that the investors who are signing up on KICKICO or pledging funds to the digital currency KickCoin are 100% genuine and hold genuine credentials, ID verification services was utmost priority for KICKICO. That's where Shufti Pro came in the picture with its highly advanced yet easy to use ID verification services suite.
With an industry best processing time of 30-60 seconds and ability to verify documents published in any language of the world, Shufti Pro won the competition by a long shot. KICKICO was really impressed by the ability of Shufti Pro to validate the identity of every individual user, because of its worldwide coverage. This meant that KICKCO will be able to host investors from any country of the world, thus ensuring a smooth cash flow for future ICOs and ventures that will be presented on this crowdfunding platform.
________________________________________________________________________________________
About Shufti Pro
Shufti Pro is an emerging name in ID verification services. It was founded on 31st October, 2016 in Bath, UK. The goal of the company is to enable its clients with seamless customer experience, fraud prevention and undeterred revenue generation. The company offers state of the art SaaS, which engages Artificial Intelligence and Human Intelligence to provide ID verification services. Businesses can now conduct easy digital verification processes with lesser friction and more advanced technology. Currently offering its services for all countries of the world along with Universal Language Support, the company is located in United Kingdom with its global office in Sweden. Please visit Shufti Pro here.
Shufti Pro Limited
Unit C401, Westfield Shopping Centre,
Ariel Way, London, W12 7FD
About KICKICO
KICKICO sits at the intersection of two young industries: blockchain and crowdfunding. Both of these industries have great potential, but both are rife with failed projects and outright scams. KICKICO moves crowdfunding from centralized platforms (such as Kickstarter) to Ethereum-based smart contracts. This not only allows us to implement the crowdfunding model in a decentralized way – significantly reducing overhead – it also provides a mechanism to protect backers from failed projects: guaranteeing their investment with blockchain-based tokens called KickCoins. KICKICO will provide users with a powerful, convenient, and up-to-date platform for both ICO (Initial Coin Offering) and crowdfunding campaigns.