BEFORE YOU GO...
Check how Shufti Pro can verify your customers within seconds
Request Demo
No thanks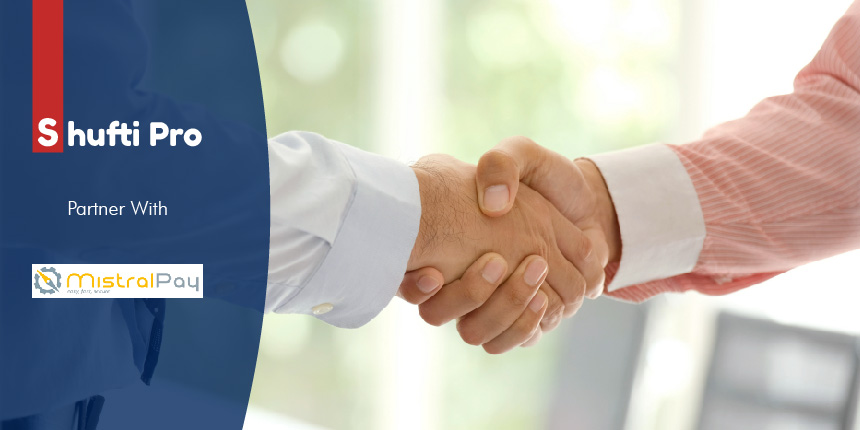 Mistral Pay turns to Shufti Pro for KYC and AML Compliance services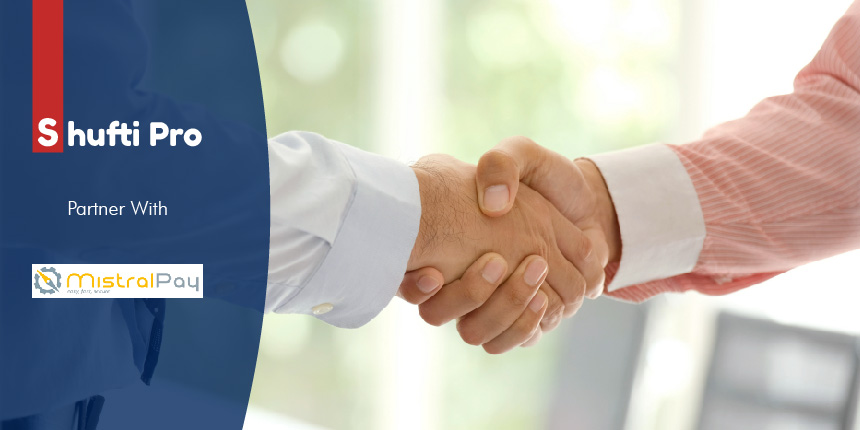 Shufti Pro has joined hands with Mistral Pay to provide KYC and AML Compliance services to this Malta based payment gateway company. With main customer base located in European Union, Mistral Pay offers personal accounts as well as Merchant accounts to enable ecommerce business.
The collaboration between the 2 tech giants is based upon their mutual resolve of making online marketplace free of fraud and providing top-notch user experience to potential online shoppers. Because of its specific line of work, Mistral Pay was in need of an ID services provider that can verify the credentials of users to avoid the headache of cashbacks. This was becoming a major concern for Mistral Pay in an increasingly user-centric ecommerice world. Artificial Intelligence based KYC services of Shufti Pro proved to be a perfect match for the rigorous demands of ecommerce payments. Shufti Pro offered Mistral Pay to perform each document verification process in 30-60 seconds. The verification services suite of Shufti Pro also included AML compliance, that was another major requirement for Mistral Pay, as they wanted to avoid being subjected to unnecessary regulatory oversight.
CEO of Shufti Pro, Mr. Victor Fredung explains the partnership between the 2 companies in following words:
"Shufti Pro is honored to be working with a client like Mistral Pay that is offering seamless payment services to such a large number of individuals as well as businesses at the same time. Our team of experts sat down with Mistral Pay executives and came up with practical workflows to not only ensure the validity of user credentials but to make the process entirely hassle free for end users"
Mistral Pay targets to make ecommerce payments easier for its users and Shufti Pro intends to make that resolve of its partner, a success story. Shufti Pro's customization and support for large number of documents – especially European documents – will really help Mistral Pay to perform KYC authentication before bringing customers onboard their payment gateway.
GDPR Compliance was also a major factor for Mistral Pay in their decision to select Shufti Pro as their partner company for KYC and AML Compliance services. Non-compliance to GDPR could have caused million of dollars in regulatory fines to Mistral Pay but Shufti Pro has already ensured that its services are GDPR compliant which also safeguards Mistral Pay from any impending regulatory fine, in lieu of data collected for KYC or AML compliance
__________
About Shufti Pro
Shufti Pro is an emerging name in identity management and KYC/AML. It was founded on 31st October, 2016 in Bath, UK. The goal of the company is to enable its clients with seamless customer experience, fraud prevention and undeterred revenue generation. The company offers state of the art SaaS, which engages Artificial Intelligence and Human Intelligence. Businesses can now conduct easy digital verification processes with lesser friction and more advanced technology. Currently offering its services for all countries of the world along with Universal Language Support, the company is located in United Kingdom with its global office in Sweden. Please visit Shufti Pro here.
Shufti Pro Limited
190 Englishcombe Ln, Bath, United kingdom
About Mistral Pay
Mistral Pay is a Malta based payment services provider that is enabling online businesses in conducting e-commerce without worrying about payments and transactions. Accepting payouts from various means and payment modes, Mistral Pay is primarily used by ecommerce businesses based in European Union as third party payment gateway.