BEFORE YOU GO...
Check how Shufti Pro can verify your customers within seconds
Request Demo
No thanks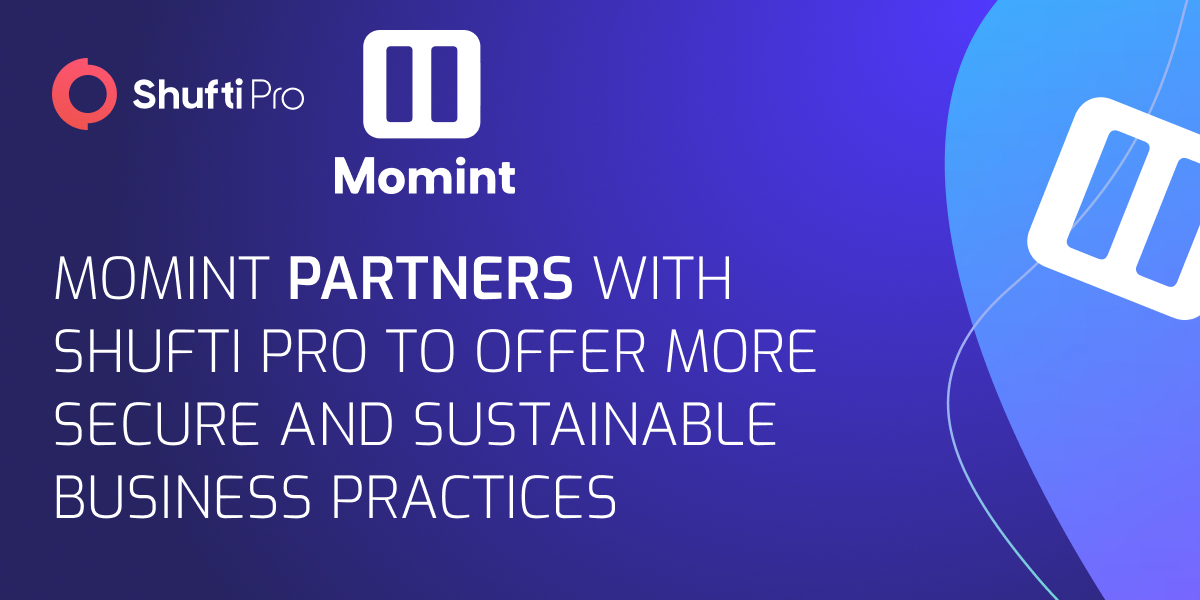 Momint Partners With Shufti Pro to Offer More Secure and Sustainable Business Practices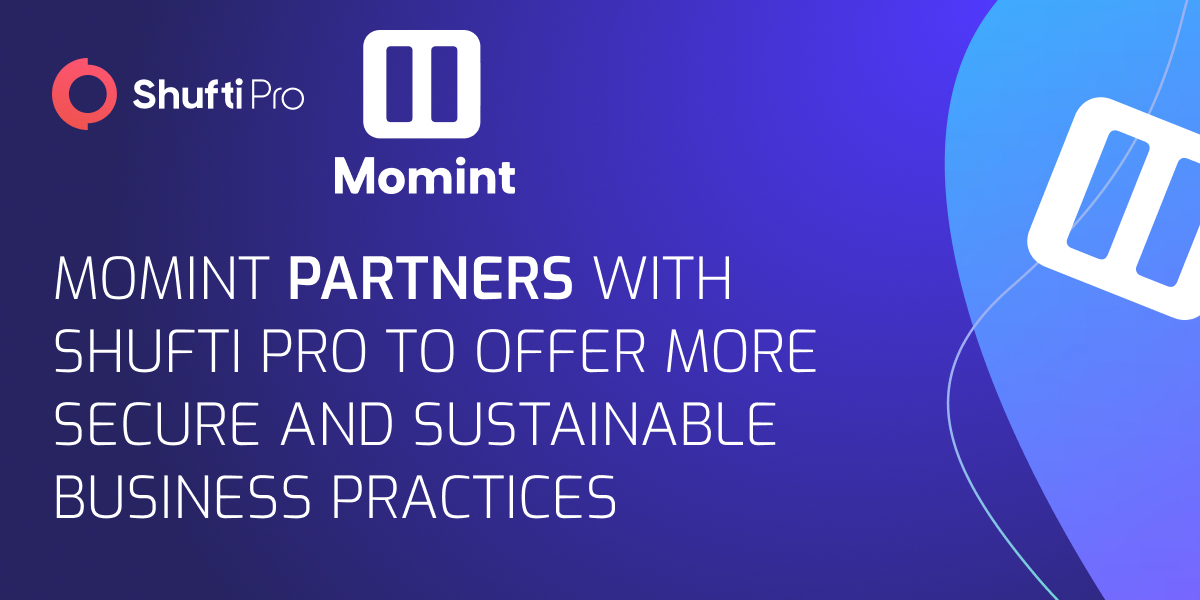 Originally Published on PR Log 
London, UK – May 2, 2023, Momint, a blockchain technology company, has partnered with Shufti Pro, an AI-powered ID verification solution provider, to enhance its KYC and AML processes. This alliance aims to improve the customer experience whilst fulfilling regulatory requirements to prevent financial crimes.
Momint is a blockchain company focused on leveraging web3 technology to put real assets and legal contracts on the blockchain. It gives people control over their digital assets and promotes the use of renewable energy sources, making the world more sustainable and equitable by harnessing the power of blockchain technology to democratise the accessibility of solar power in South Africa today. 
Shufti Pro's AI-based IDV solutions are able to benefit Fintech, Regtech, banking, and a number of other industries. The company's global presence and industry-leading 99% verification accuracy allows it to provide identity verification solutions to businesses of all sizes in today's modern economy. 
Due to blockchain's rising popularity, the finance sector is experiencing rapid transformation. To combat crimes like money laundering and fraud, businesses require stringent rules for regulatory compliance. By partnering with Shufti Pro, Momint can leverage advanced IDV solutions to enhance KYC and AML compliance and client experience. 
 "Momint is thrilled to announce its partnership with Shufti Pro. By integrating Shufti Pro's AI-powered identity technology into our platform, we can enhance the security and compliance of our blockchain-based transactions. This partnership will ensure that only verified users can access our platform's services. We believe Shufti Pro's cutting-edge technology will help us maintain our commitment to transparency, security and privacy, enabling us to serve our users better and achieve our mission of creating a more sustainable and equitable world." said Ahren Posthumus, CEO of Momint.
"Blockchain technology organisations like Momint that provide financial assistance to their customers require IDV solutions more than anyone else," said Mr. Victor Fredung, CEO of Shufti Pro. "This partnership will help our clients to streamline KYC and AML processes whilst complying with regulatory requirements."
About Momint
Momint is a blockchain and technology company that specializes in putting real assets and legal contracts on the blockchain, as an incorruptible and immutable ledger. Momint believes that web3 is the future of the internet and that it can empower people to own and benefit from their digital assets. Using web3 technology, Momint aims to democratise access to clean energy and create a more sustainable and equitable world.
Media Enquiries:
Nicole Mirkin
Omnia Strategic Counsel & Communications
[email protected]
+27 84 552 3122 
About Shufti Pro
Shufti Pro is a leading IDV service provider offering KYC, KYB, KYI, AML, biometric verification, and OCR solutions, accelerating trust worldwide. It has six international offices and has launched 17 complimentary IDV products and solutions since its inception in 2017. With the ability to automatically and securely verify over 9000 ID documents in more than 150+ languages, Shufti Pro proudly serves customers in 230+ countries and territories.
For more information, please contact:
Paul Keene
Snr. Digital Marketing Manager | Shufti Pro
[email protected]
+44 020 3435 6498
Market Pro
Marketing Partner | Shufti Pro
[email protected]