BEFORE YOU GO...
Check how Shufti Pro can verify your customers within seconds
Request Demo
No thanks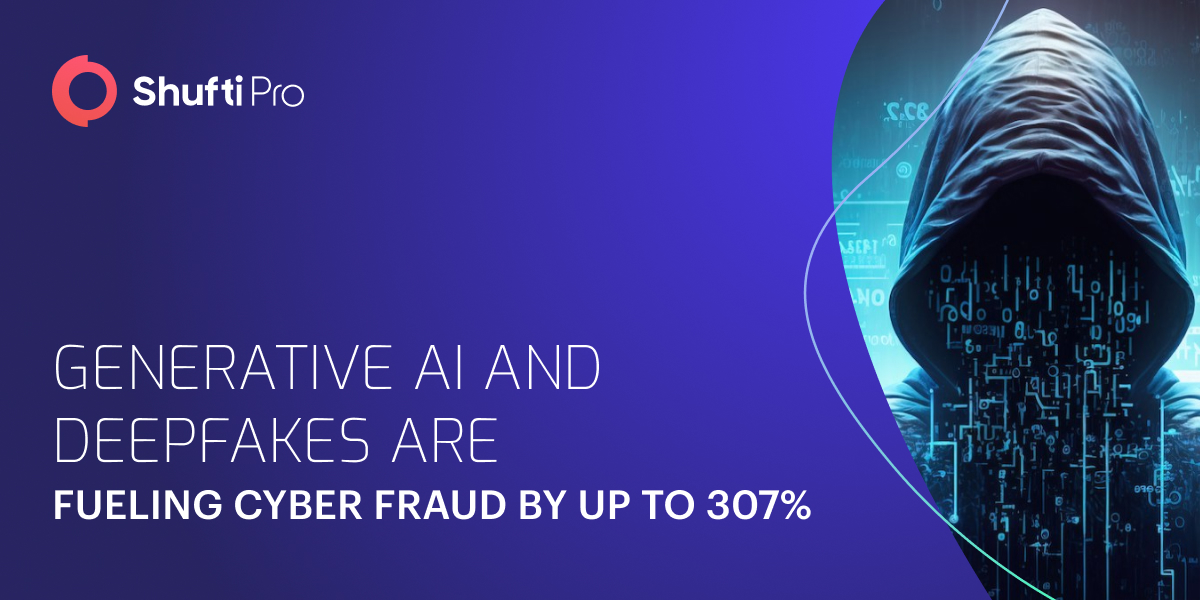 New Research Reveals 307% Increase in ATO and ID Fraud Due to Generative AI and Deepfakes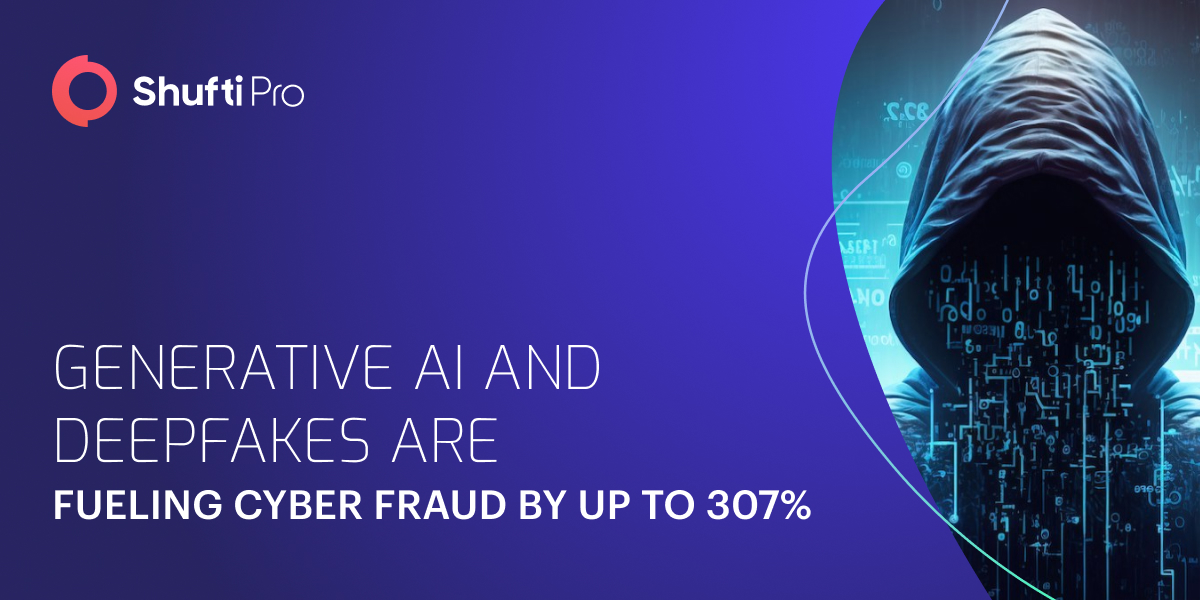 Initially Published on PR.com 
London, UK – November 08, 2023 – Shufti Pro, one of the leading identity proofing, risk assessment, AML screening, e-IDV, and KYB service providers, sheds light on the ATO (Account Takeover Fraud) and IDV fraud statistics. An analysis from multiple research agencies shows that ATO and IDV fraud has increased to 307% from 2019-2021, which climbed to 604% in 2023, majorly due to AI and ML.
According to the report by Bloomberg, deepfake and generative AI technology is turbocharging a new wave of cyber fraud. "Masks created with photos from social media that can penetrate a system protected by face ID," and "Computer-generated children's voices are so realistic they fool their own parents" – Bloomberg's report. 
The proliferation of deception technology is alarming regulators, consumers, businesses, and security experts in the Fintech industry. It highlights an awareness among end-users and organisations around how deepfake technology is accelerating ID fraud. It demands the subsequent need for a powerful KYC and KYB provider for online verification and authentication of the entities to protect users' financial and personal data.
Shufti Pro, one of the leading end-to-end identity verification service providers, understands the underlying concerns of verification measures for enterprises and consumers to foster secure business operations. The platform utilises machine learning and artificial intelligence, backed by human MLROs, to accurately authenticate the IDV, KYC, AML screening, and risk assessment of an entity.
"Every year, billions of money is lost in impersonation and online fraud. Businesses must look to enforce a powerful identity verification system that supports the capability to deter modern and evolving tactics of scammers. With our proprietary machine learning algorithm and human-led MLROs, Shufti Pro gives businesses up to 99% assurance against ID spoofing and online fraud attempts," said Victor Fredung, CEO of Shufti Pro.
Another study by UKFINANCE.org reports that £177 million of the victims were lost due to impersonation scams in 2022, it's not just in the UK, online fraud is a billion-dollar industry worldwide. 
Shufti Pro is one of those IDV providers working tirelessly to eradicate online scams from the market. The platform incorporates state-of-the-art 3D depth perception technology to spot deepfake deception and deter fraudsters from onboarding effectively. 
Additionally, Shufti Pro's sophisticated verification algorithm processes the authentication within 5 seconds with an accuracy rate of up to 99%,  streamlining businesses' operations without affecting user experience. 
About Shufti Pro
Shufti Pro is a leading IDV service provider offering KYC, KYB, KYI, AML screening, biometric verification, and OCR solutions, accelerating trust worldwide. It has six international offices and has launched 17+ complimentary IDV products and solutions since its inception in 2017. With the ability to automatically and securely verify 10,000+ ID documents in more than 150+ languages, Shufti Pro proudly serves customers in 240+ countries and territories.
For more information, please contact:
Paul Keene
Snr. Digital Marketing Manager | Shufti Pro
[email protected]
+44 020 3435 6498
Market Pro
Marketing Partner | Shufti Pro
[email protected]