BEFORE YOU GO...
Check how Shufti Pro can verify your customers within seconds
Request Demo
No thanks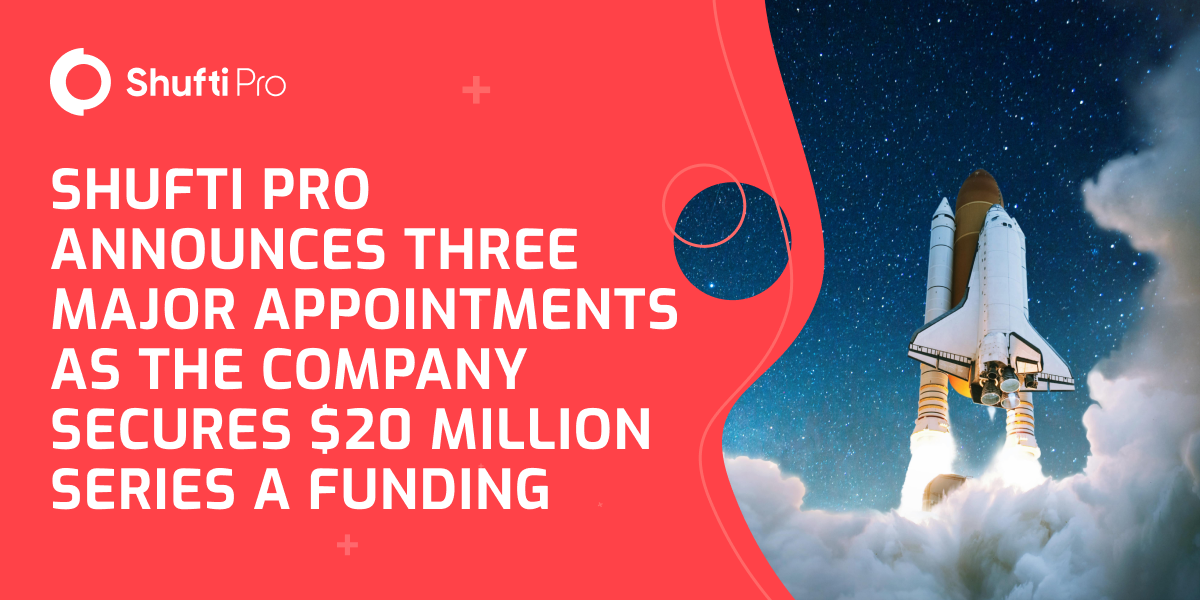 Shufti Pro Announces Three Major Appointments as the Company Secures $20 Million Series A Funding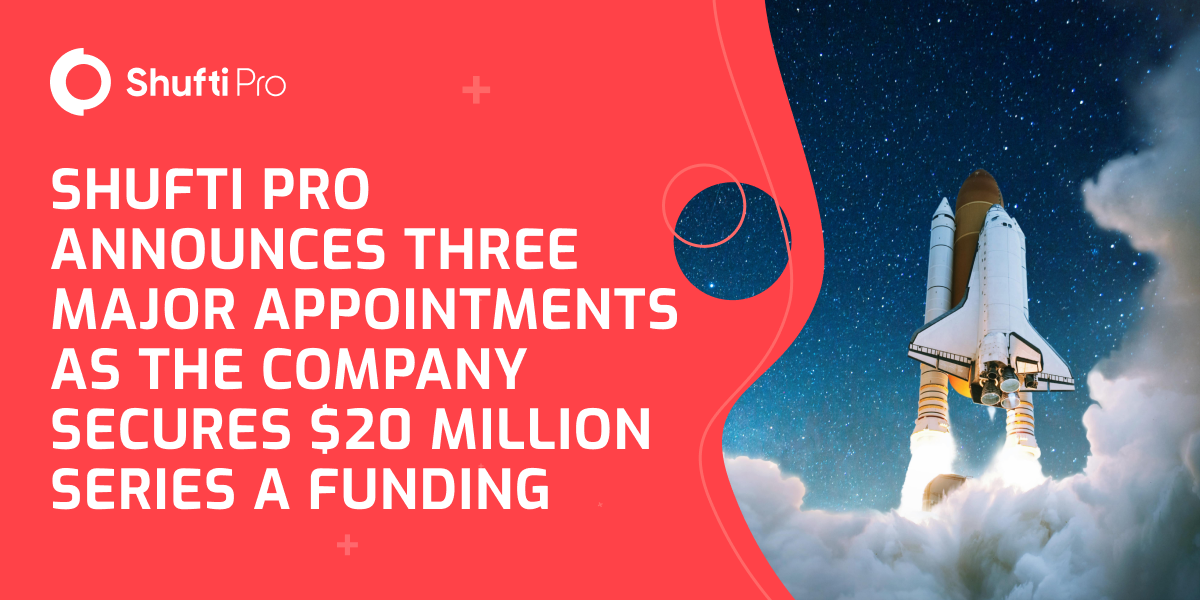 Originally Published on PR Log. 
London, UK – March 29, 2022 – A global IDV provider, Shufti Pro announced the addition of Graeme Rowe as CMO. The company also declared the appointment of Partick Kelly and Christian Wheeler as Head of Sales Americas and Europe respectively. 
Rowe is an international marketing leader with proven skills in B2B start-ups including Nimble Storage (IPO), IronPort (acquired by Cisco), and Pindrop. He has experience in marketing across the US, Europe, Africa, APAC, Middle East, and Latam. 
"I am thrilled to join a true IDV innovator and further assist Shufti Pro's mission to make businesses a safer place. I am looking forward to working with the company's ever-growing network of customers and partners," Rowe said.
Patrick Kelly, appointed as Head of Sales Americas, owns a strong background in mobile digital identity, fraud prevention, and multimodal biometrics. With his 25+ years of executive management and leadership experience, Kelly is a perfect fit for Shufti Pro. 
"There are many partners and customers who are excited about Shufti Pro's trajectory as it sets the course for better ID proofing," Kelly said. "I'm glad to be working with its team as the company continues to grow." 
Shufti Pro's other appointment is Christian Wheeler, who has joined the company as Head of Sales Europe. He has two decades of experience in the banking industry across multiple regions. 
"Given Shufti Pro's long-standing reputation as one of the market leaders in AI-based ID verification and its recent landmark funding, I'm excited to join the team to help drive ground-breaking innovation to this emerging space," said Wheeler. 
"I am proud to welcome Graeme, Patrick, and Christian to the team. It's because of Shufti Pro's position as a leader in the digital ID market that we're able to attract top-calibre talent across all functions, from sales and marketing to technology, and customer experience," said Victor Fredung, CEO of Shufti Pro. "I believe the vast experience of Graeme, Patrick, and Christian will be irreplaceable to Shufti Pro as we accelerate our growth strategy."
About Shufti Pro
Shufti Pro offers KYC, KYB, and AML services to help global businesses onboard legitimate customers. UK-based company has 5 regional offices and launched 17 different IDV products since its inception in 2017. With the ability to verify 1000s of ID documents in 150+ languages, Shufti Pro is serving customers in 230+ countries and territories. 
For more information, 
Damien Martin
Marketing Executive | Shufti Pro
[email protected]
+44 1225290329