BEFORE YOU GO...
Check how Shufti Pro can verify your customers within seconds
Request Demo
No thanks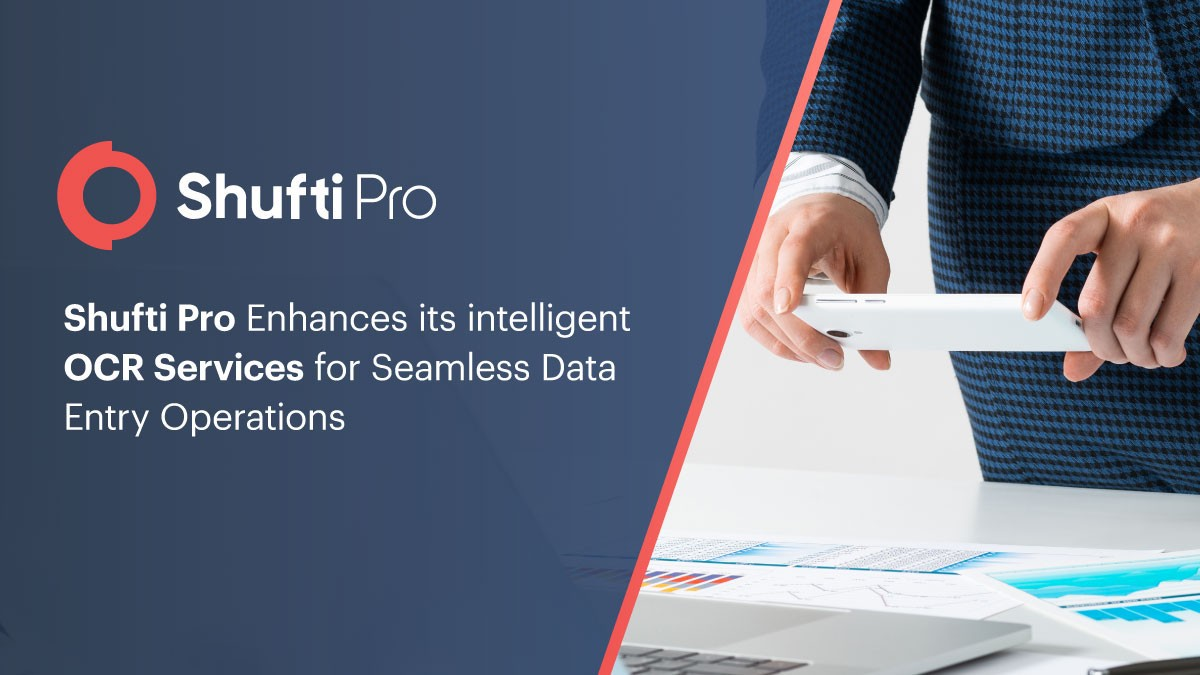 Shufti Pro Enhances its intelligent OCR Services for Seamless Data Entry Operations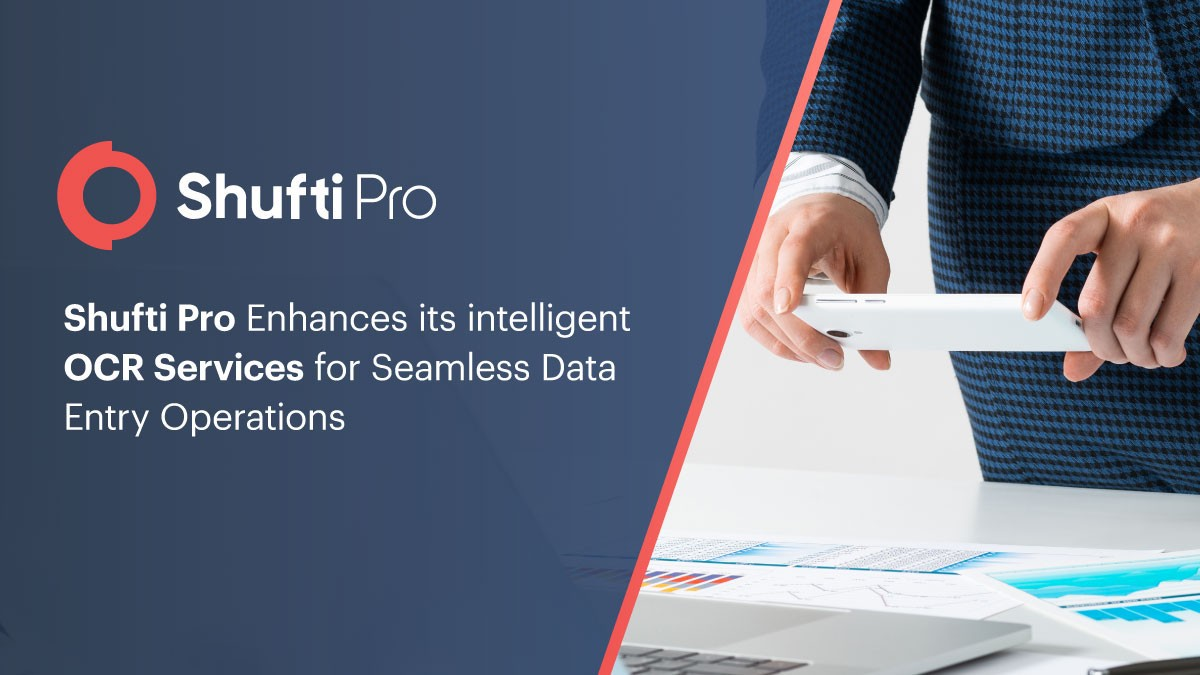 London UK- Shufti Pro, an identity verification service provider uses its advanced artificial intelligence to enhance it's intelligent OCR services. 
Originally, Optical Character Recognition is a data extraction technology that is designed to extract black text on a white background in a specific language. It is used to assist businesses in their data entry operations. However, the initial OCR engines are not as accurate and require human interference. Enterprises are expanding in the midst of the digital revolution and the demand for a more accurate data entry solution has become an utmost priority. 
Shufti Pro has introduced its enhanced OCR technology combined with artificial intelligence that operates with machine learning and natural language processing (NPL). Shufti Pro's OCR engine, unlike the usual one, not only detects but also recognizes the text in multiple languages. Shufti Pro's OCR engine can extract text in 150+ languages. Computer vision combined with a language processing algorithm provides a far more accurate result of data extraction that corrects the errors without any manual supervision. With the help of pre-processing and post-processing techniques, Shufti Pro's OCR engine can deeply comprehend the text and verify its accuracy. Artificially intelligent OCR can understand the type of the document, its format, context, and all the other details of a document and the data within it. 
Shufti Pro has always been committed to securing the marketplace with its services. Their research and development team has always strived to cater to the need of businesses with their enhanced digital solutions. With their identity verification services, many industries including financial institutions and e-commerce platforms have become safer than ever. Now with Shufti Pro's enhanced OCR technology, businesses no longer have to spend hours and millions on a long and tedious task of data entry. They can now progress seamlessly by taking advantage of Shufti Pro's enhanced global OCR services that provide an unmatched accuracy rate of 90+ percent. 
"We at Shufti Pro are always aiming to provide enhanced services. Our team of experts works tirelessly to provide a service that can benefit your business and meet all your requirements. By enhancing our intelligent OCR service, we are prepared to serve all your businesses' needs. Businesses can eliminate their manual data entry procedure and have a truly seamless and effective experience with Shufti Pro's artificially intelligent OCR service." Victor Fredung CEO of Shufti Pro
About Shufti Pro
Shufti Pro is an identity verification service provider. It offers KYC and AML services globally. It uses both human intelligence and artificial intelligence in its technology to provide highly effective and accurate service. Shufti Pro provides an accuracy rate of 98.67%. It has verified users in 232 countries and territories. Shufti Pro has been the first of its kind to provide identity verification services that cover a large number of countries.