BEFORE YOU GO...
Check how Shufti Pro can verify your customers within seconds
Request Demo
No thanks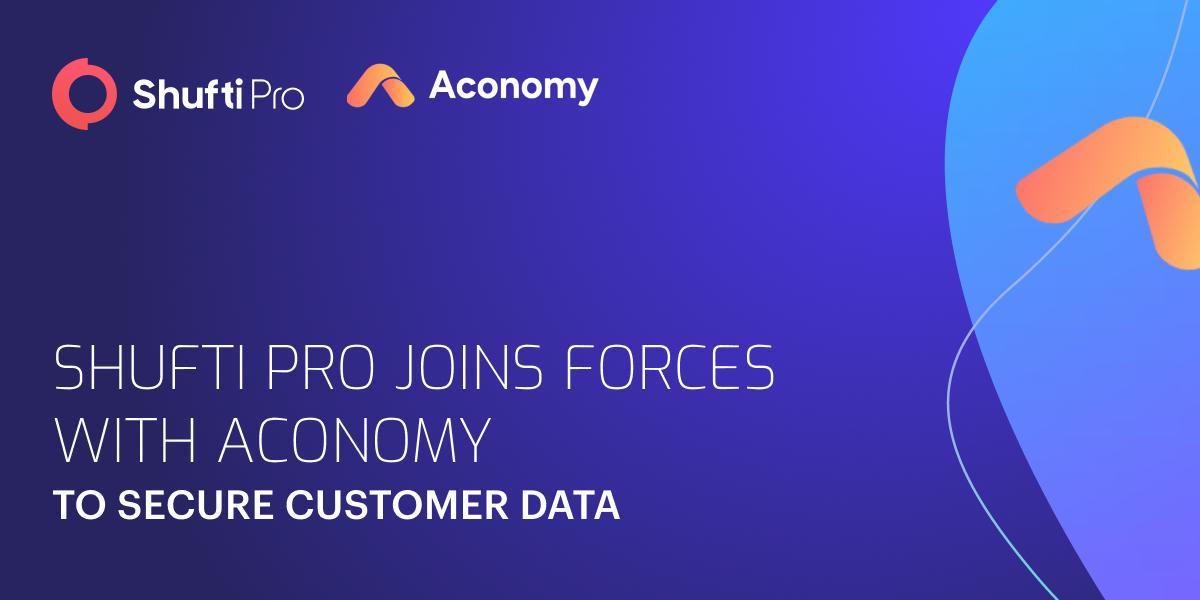 Shufti Pro Joins Forces with Aconomy to Secure Customer Data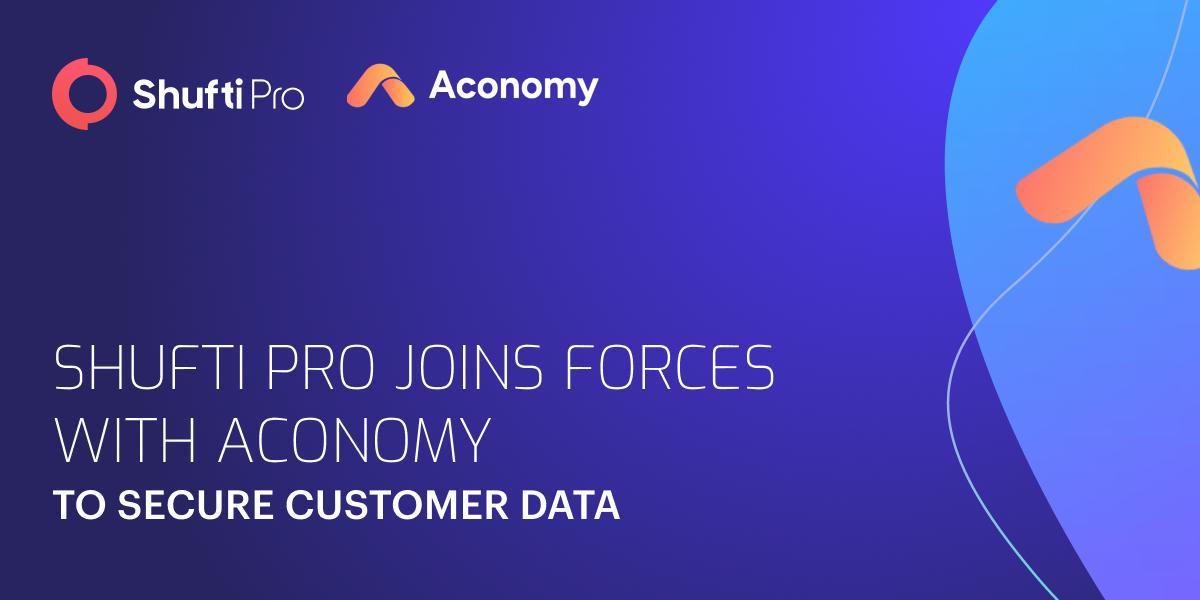 London, UK – September 28, 2023 – Shufti Pro, a leading IDV service provider, has partnered up with Aconomy, a truly decentralised real-world asset-backed DEX, revolutionising asset trading on-chain by dematerialising pre-owned real-world assets as asset-backed NFTs. This partnership brings Shufti Pro's state-of-the-art IDV services into Aconomy's platform to comply with KYC and AML compliance and offer a secure customer onboarding experience, verifying customers within seconds with up to 99.77% accuracy. 
Aconomy is a product of Pandora Finance. With this new project, they aim to boost the asset trade economy in parallel to the traditional economy, where assets are actively utilised, traded, invested, & reinvested, creating an efficient & greener economy. Now a days, many users are adopting and accessing blockchain technology. But there are also more hackers trying to cause trouble. The report by comparitech says that 0.2% of total transactions in the NFT economy are fraud attempts, which are increasing at the rate of 19%. With this figure, it requires a robust and secure identity authentication system to secure users' accounts and money and eliminate fraud from the blockchain market. 
Shufti Pro's cutting-edge identity verification solutions provide KYC and AML authentication, a robust solution to help businesses fight ID fraud and provide a secure user onboarding experience. It synergises the power of human and machine learning to deliver pin-precise accuracy along with an unparalleled user experience. 
"By incorporating Shufti Pro into our system, we can streamline the Know Your Customer & Know Your Business for both asset owners & validators. Shufti Pro's robust and efficient KYC solution will ensure that only individuals who have completed their KYC are onboarded. This integration not only simplifies the onboarding process but also adds a layer of security and trust, ensuring that we engage with legitimate asset owners and validators," said Pushkar Vohra, Founder & CEO of Aconomy. 
"With the increasing rate of fraud in the crypto industry, it's essential for businesses to be equipped with a robust ID verification solution to safeguard their customers' data. Shufti Pro aims to assist blockchain businesses in strengthening their fight against ID frauds and collaboration with Aconnomy was a significant step in this regard," said Victor Fredung, CEO of Shufti Pro. 
With Shufti Pro's IDV service integration, Aconomy can authenticate customers from a variety of registries, including AML, risk assessment, PEPs, OCR, and sanction lists, to make sure the client is risk-free to work with. The solution also prompts the user for biometric verification for liveness and deep-fake test and document verification for tampering authentication. Shufti Pro has already partnered up with many FinTech organisations and aims to revolutionise the industry with its innovative and leading IDV services. The company has also been recognised by renowned RegTech providers, showcasing its commitment to providing trusted IDV services. 
About Aconomy 
Aconomy is a decentralized RWA-backed DEX that empowers anyone to seamlessly tokenize and trade any real-world asset on-chain. The goal of Aconomy is to boost the asset trade economy in parallel to the traditional economy, enabling anyone to actively use, invest, reinvest, and unlock the value of their assets with no barriers. The dynamic and robust features of Aconomy and its numerous trading options allow asset owners to sell, buy, auction, lend, borrow, or even swap their assets on-chain. 
At its core, by dematerializing real-world assets as asset NFTs, Aconomy creates a greener and self-sustaining asset economy, broadening liquidity avenues and investment opportunities while fostering a true sense of asset ownership and truly decentralized RWA trade. 
About Shufti Pro 
Shufti Pro is a leading IDV service provider offering KYC, KYB, KYI, AML, biometric verification, and OCR solutions, accelerating trust worldwide. It has six international offices and has launched 17+ complimentary IDV products and solutions since its inception in 2017. With the ability to automatically and securely verify over 10,000 ID documents in more than 150+ languages, Shufti Pro proudly serves customers in 240+ countries and territories. 
For more information, please contact: 
Paul Keene
Snr. Digital Marketing Manager | Shufti Pro
[email protected]
+44 020 3435 6498
Market Pro
Marketing Partner | Shufti Pro
[email protected]