Press Release
Shufti Pro partners with KuBitX to help them onboard a Secure Clientele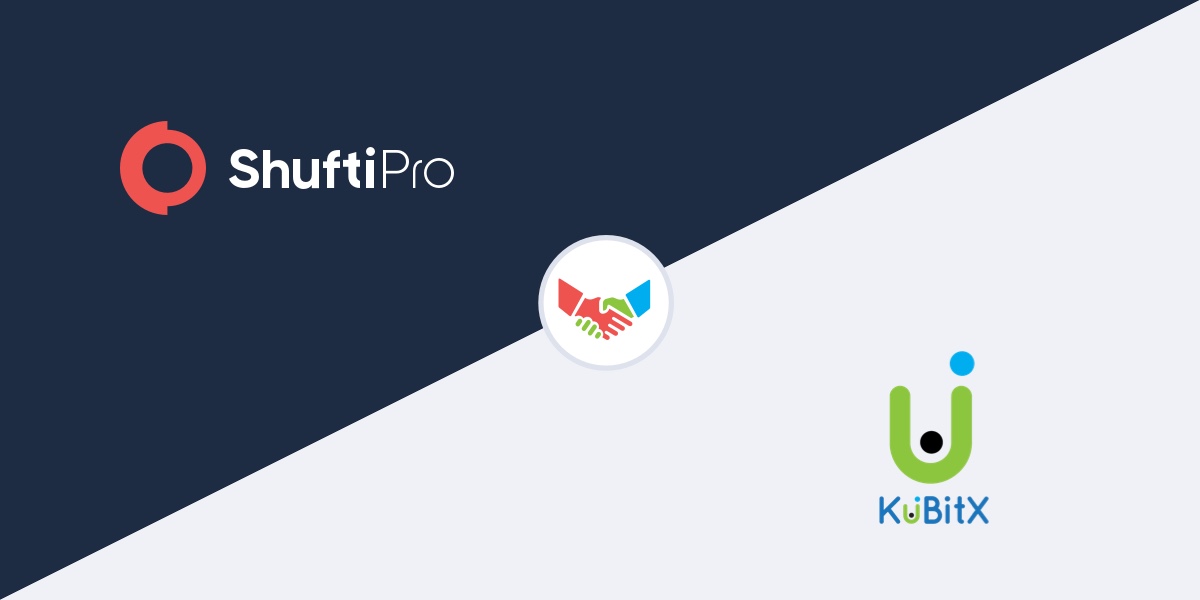 London, UK – (February 2020) Shufti Pro will now verify the customers of the blockchain-based digital asset marketplace – KuBitX to help them onboard a secure clientele from within Africa and around the globe. 
Shufti Pro's KYC services are designed while keeping in view different business models. KYC solution of Shufti Pro powered by Artificial Intelligence can verify people from around the globe in real-time and delivers highly accurate results within 30 seconds. Shufti Pro is the perfect answer when businesses are looking for an economical solution, competitive services, and a highly co-operative team. Shufti Pro's solutions can be integrated easily with any business platform with seamless API integration. KuBitX is a block-chain based company and it was looking for all these qualities in its potential partner. 
KuBitX is a digital asset marketplace that offers a wallet for the global clientele to perform complex financial operations in a simple manner. KuBitX delivers an advanced yet simple trading platform for digital asset trading.  Easy to use digital asset exchange not only exposes global projects to Africa but also exposes African projects to the globe. Other than that, it also provides KBX Wallet – payments, remittance, and OTC Wallet that uses stable coins to facilitate the near-instant transfer of value across the globe. Users can leverage any of their digital assets in the app to pay bills from over 3000 merchants at the moment. It's a huge project that includes a lot of people, which is why transparency is important. 
KuBitX has initiated a unique platform for the global community, so taking some concrete steps to prevent fraud and financial crime is essential. Customers are a dear asset for any company but developing a transparent relationship with them ensures longer connections and growth. KuBitx chose Shufti Pro's KYC screening solution to verify its global clientele. Shufti Pro has proved it time and again that its solutions are designed to keep pace with the next generation businesses and onboarding KuBitX proved its stance. 
Shufti Pro's solution will be used to verify their customers both for their trading platform or the KBX wallet for online transfers. Talking about this partnership, Victor Olorunfemi, VP, Products and Technology, KuBitX said;
"ShuftiPro is not just another KYC AML provider, they are a business that takes their customers seriously and is very responsive when it comes to providing support. They have a wide range of international KYC tools as well as the flexibility to cater to the peculiar requirements in some countries. Integration of their tools are seamless and they carry out continuous improvements, sometimes in response to customer feedback. As long as they keep up this level of quality or even step it up some more, I will recommend their services."
Shufti Pro is excited to onboard KuBitX and its CEO, Victor Fredung said;
"Shufti Pro is excited to onboard KuBitX. We aim to maintain this partnership for a longer period by providing them our best services. Our support team is available 24/7 considering the diverse clientele that we serve."
Shufti Pro is all set to expand its client base with the addition of KuBitX in it. The company has taken another step towards its vision to make cyberspaces fraud-free.
About KuBitX 
KuBitX is a blockchain technology company creating easy to use solutions to enhance financial inclusion in emerging markets starting with Africa. Currently, it has two products, one is KBX Wallet – a Payments, Remittance, and OTC Wallet that uses Stable Coins to facilitate near-instant transfer of value across the globe. And the other is KuBitX Exchange – an easy to use digital asset exchange that not only exposes global projects to Africa but also exposes African projects to the globe. Its app is available on Google PlayStore and will soon be available on the Apple Appstore.
About Shufti Pro
Shufti Pro is an identity verification service provider that offers KYC and AML solutions to worldwide clients. Using a hybrid approach of AI and HI technology, Shufti Pro delivers results within 30 seconds with accuracy as high as 98.67%. Having verified users in over 232 countries, Shufti Pro is a pioneer in IDV services to cover a large number of countries.
Contact sales@shuftipro.com to get on board.
Disclaimer:
No warranty is herein provided that the information contained in this document is accurate, up-to-date, and/or complete. In no circumstance(s), does such information constitute legal or any other advice. Any person who intends to use, rely, pass-on, or re-publish the information contained herein in any way is solely responsible for the same. We suggest to verify the information and/or obtain
expert advice
independently if required.