BEFORE YOU GO...
Check how Shufti Pro can verify your customers within seconds
Request Demo
No thanks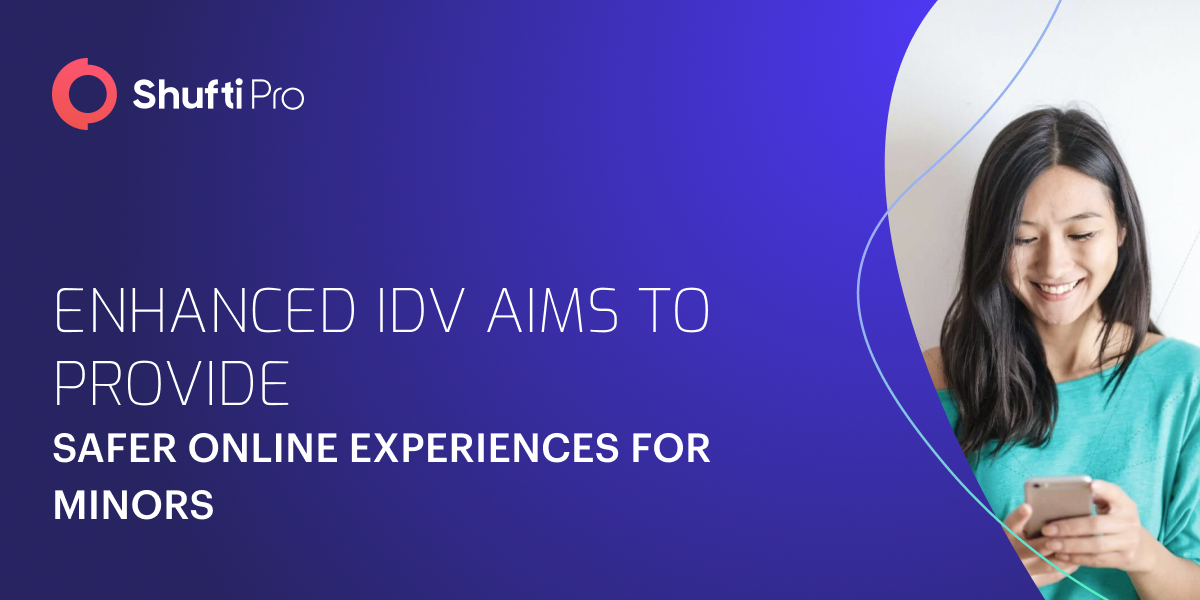 Shufti Pro's Advanced IDV Platform Protects Minors From Accessing Age-restricted Content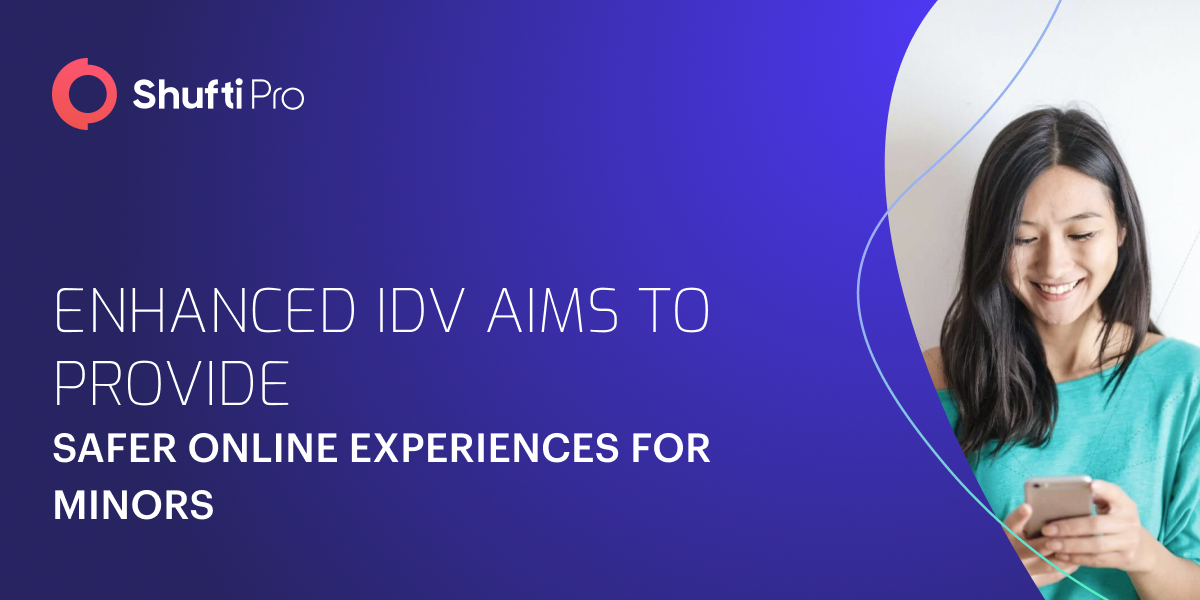 Published on PR Log 
London, UK – October 30, 2023 – Shufti Pro, a leading IDV service provider is unveiling enhanced KYC measures for ensuring minors' safety from accessing age-restricted content. The newer platform incorporates live biometric and document verification, making sure that only age-appropriate individuals can onboard and access the content whilst enabling businesses to avoid non-compliance fines.
Access to age-restricted content for minors leaves a negative impact on the minors, affecting both their physical and mental health conditions. However, according to a report by AAS, statistics reveal that 20% of adult products, including alcohol, cigars, and even drugs, are being ordered by underage minors through e-commerce platforms.
Moreover, according to the survey of Common Sense Media, 54% of minors have access to adult content, including pornographic sites, dating apps and other explicit online content. The report also states that the major factor contributing to minors accessing age-restricted content is the lack of proper implementation of age-verification measures or easy-to-bypass IDV systems. 
Shufti Pro recognises the importance of having a trusted and accurate age verification, targeted for minors, preventing them from accessing blocked content. The platform incorporates multiple IDV measures to spot ID spoofing and underage entities with up to 99.7% accuracy. 
"We understood the loophole for underage verifications. Prior to our platform, it was easy for the minors to bypass age verification, enabling them to access the censored content. Our aim behind enhanced verification was to protect minors from exploiting their mental and physical health by keeping them away from adult and restricted content," said Victor Fredung, CEO of Shufti Pro.
Shufti Pro's IDV platform prompts the user to verify their identity document which can either be a passport or a national ID card. Through the use of OCR, the algorithm checks if the user meets the configured age. After document verification, the solution guides the user to undergo biometric face verification. Utilising AI, the system then matches the user's face with the verified document. Moreover, the AI algorithm uses depth perception and liveness detection, spotting deep fakes, masking and other kinds of ID spoofing. 
About Shufti Pro
Shufti Pro is a leading IDV service provider offering KYC, KYB, KYI, AML, biometric verification, and OCR solutions, accelerating trust worldwide. It has six international offices and has launched 17+ complimentary IDV products and solutions since its inception in 2017. With the ability to automatically and securely verify over 10,000 ID documents in more than 150+ languages, Shufti Pro proudly serves customers in 240+ countries and territories.
For more information, please contact:
Paul Keene
Snr. Digital Marketing Manager | Shufti Pro
[email protected]
+44 020 3435 6498
Market Pro
Marketing Partner | Shufti Pro
[email protected]