BEFORE YOU GO...
Check how Shufti Pro can verify your customers within seconds
Request Demo
No thanks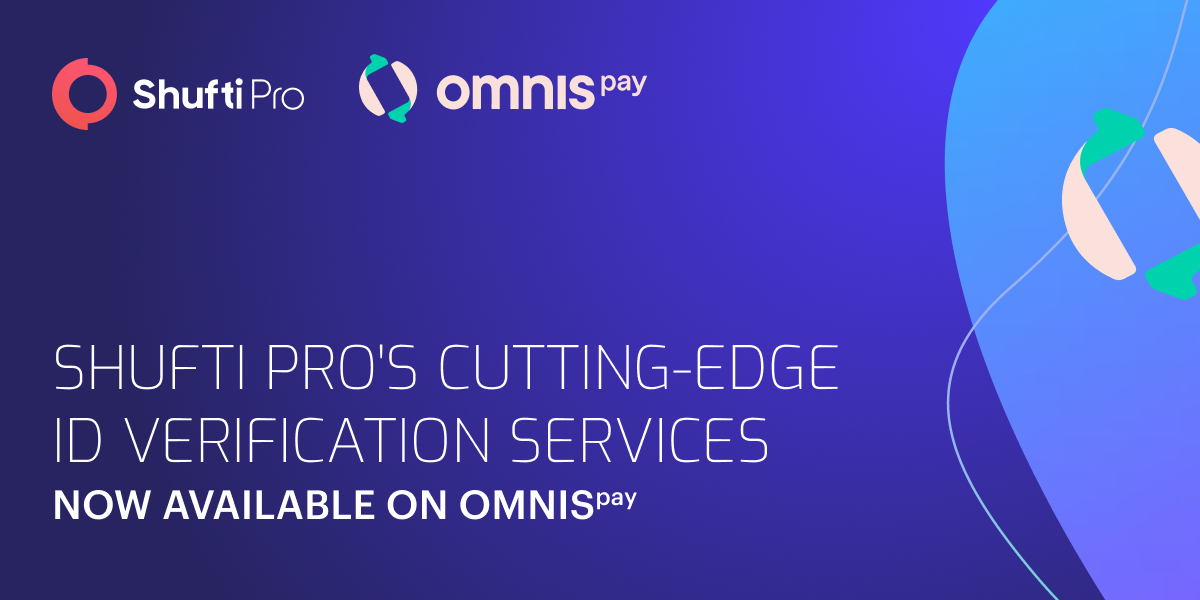 Shufti Pro's Cutting-Edge ID Verification Services Now Available on omnis pay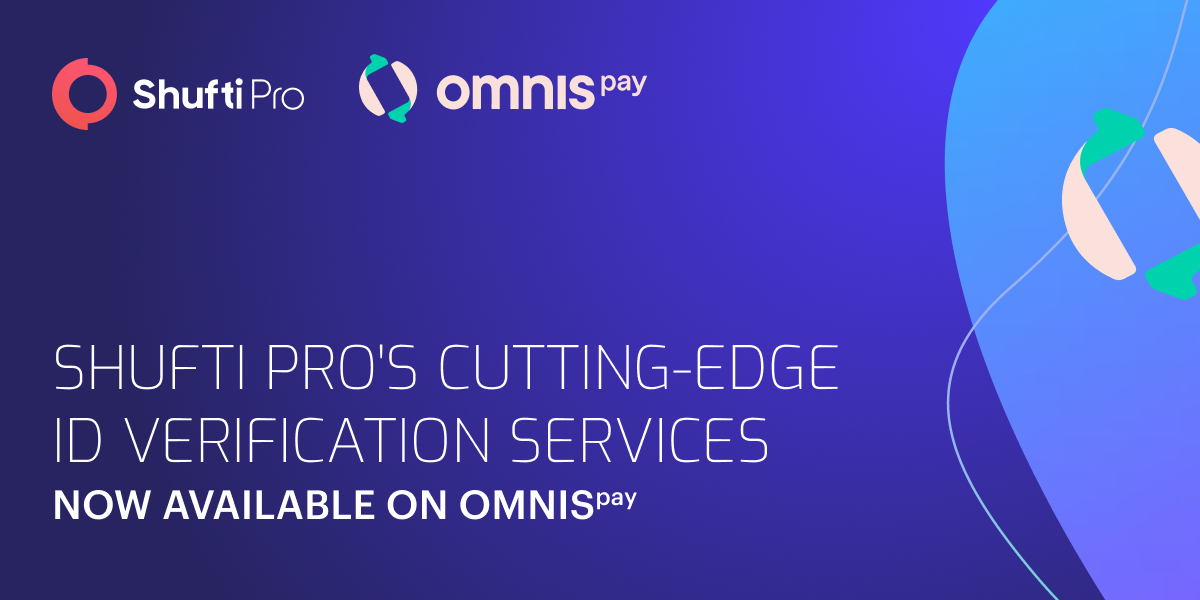 Initially Published on PR Log 
London, UK – October 13, 2023 – Shufti Pro, a leading ID verification service provider, partnered with omnispay, a cloud-based payment platform helping SME's manage their cash flow. This partnership allows omnispay to de-risk merchant onboarding and strengthen the fight against financial crime in the FinTech industry. 
omnispay supports SME growth by improving cash flow of SME's in the UAE. Through omnispay, SME's can pay their suppliers securely even when they don't accept cards, and collect from customers remotely. The company focuses on security and ease of use, enabling merchants to handle their financial operations efficiently. 
Shufti Pro, an award-winning IDV service provider, has been a prominent name for businesses looking for ID verification solutions. The company synergizes human and artificial intelligence to provide unparalleled precision in identity verification. With an AI accuracy rate of 99.77% and a sub-30-second verification time,  Shufti Pro is accelerating trust worldwide.
According to AARP, every year, 42 million identity scams occur worldwide in the FinTech sector that cause financial losses, emotional distress, and a significant erosion of trust in online transactions and services. With this figure of ID scams in the industry, there has been a need for robust identity verification solutions to safeguard individuals and businesses. By collaborating with Shufti Pro, omnispay can ensure businesses make legit partnerships and stay compliant with global regulations, fostering trust and confidence among their partners and customers. 
While conventional verification methods are time and resource-consuming and can be prone to human error, Shufti Pro's AI-powered IDV boosts the KYB process from days or weeks to minutes and seconds. The solution also screens the clients against multiple AML and sanctions list registries and highlights potential high-risk clients.
"omnispay's vision is to offer SMEs a cutting-edge & user-friendly payment platform to manage their cashflow. As omnispay scales up, it needs strong partners to support its growth. Shufti Pro provides the perfect partnership rails by providing an advanced and easy-to-integrate platform that allows for faster rollout of services" said Simanta Das, Co-founder of omnispay.
"We are excited partnering up with omnispay to bring our industry-leading identity verification services on their innovative payment platform targeted at the SME's," said Victor Fredung, CEO of Shufti Pro.
About omnispay 
omnispay is a payments platform that helps micro and small businesses grow by simplifying their payment needs. omnispay improves cash flow for small businesses by letting them pay and collect seamlessly from a simple business dashboard. SMEs can pay their suppliers by using existing credit cards (even when their suppliers don't accept cards) and collect remotely and timely from customers by using payment links. The easy dashboard gives a comprehensive view of all payments.
About Shufti Pro
Shufti Pro is a leading IDV service provider offering KYC, KYB, KYI, AML, biometric verification, and OCR solutions, accelerating trust worldwide. It has seven international offices and has launched 17 complimentary IDV products and solutions since its inception in 2017. With the ability to automatically and securely verify over 10,000 ID documents in more than 150+ languages, Shufti Pro proudly serves customers in 240+ countries and territories.
For more information, please contact
Paul Keene
Snr. Digital Marketing Manager | Shufti Pro
[email protected] 
+44 020 3435 6498
Market Pro
Marketing Partner | Shufti Pro
[email protected]