BEFORE YOU GO...
Check how Shufti Pro can verify your customers within seconds
Request Demo
No thanks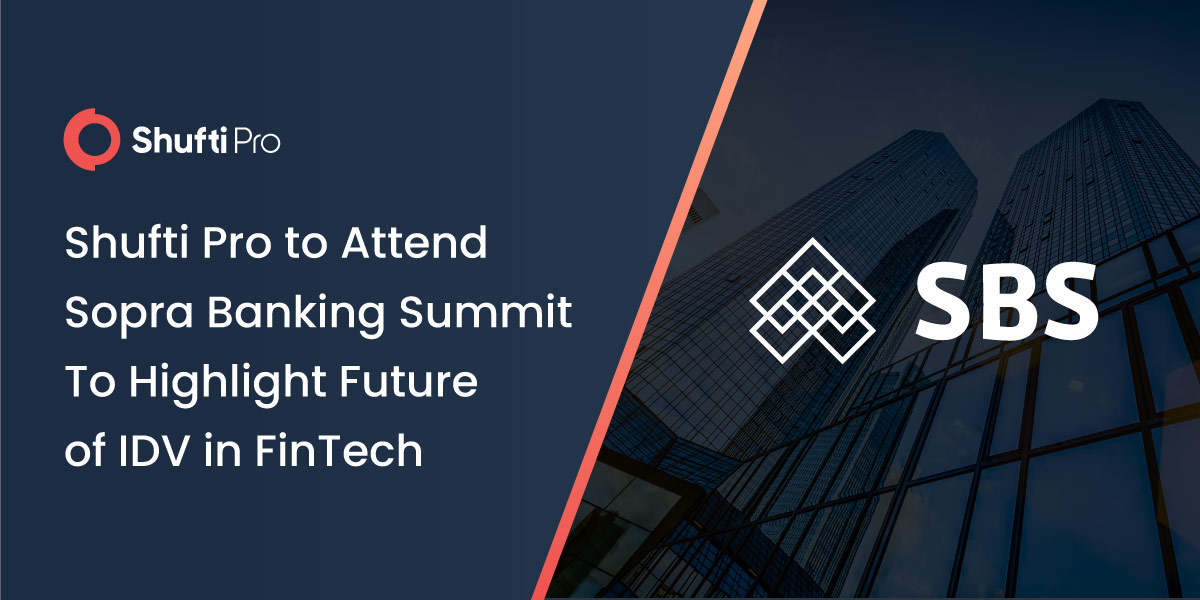 Sopra Banking Software Chooses Shufti Pro's Groundbreaking Identity Verification Solution for Swift and Reliable KYC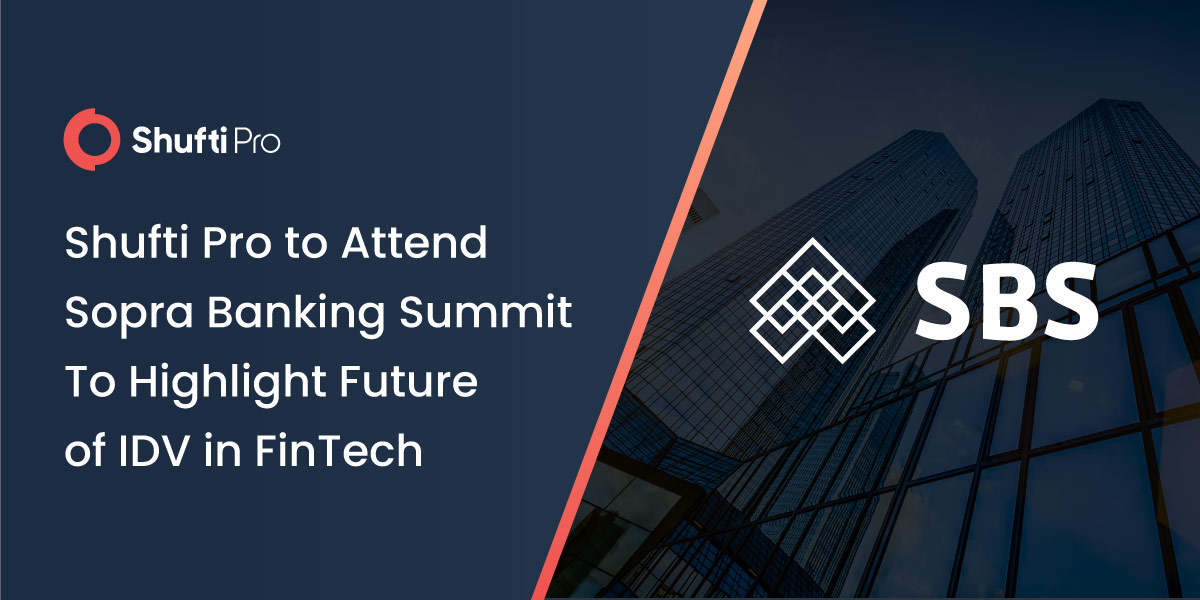 July 1 2021,  London UK – Shufti Pro, an AI-powered identity verification services provider today announces that it has joined hands with Sopra Banking Software, a global leader in financial technologies, to provide robust identity verification services to its users. Businesses and financial institutions can now integrate Shufti Pro's services through the Sopra Banking Software platforms to enhance their business operations tremendously.
Shufti Pro offers award-winning KYC, AML, and KYB solutions to banks and various other enterprises from across the world. With the high accuracy rate of its robust identity verification services, Shufti Pro caters to the regulatory needs of many businesses. By patterning with Sopra Banking Software, Shufti Pro has opened doors for its customers and other partners to choose Shufti Pro's efficient services for credible fraud prevention and swift customer onboarding. 
Sopra Banking Software builds its solutions based on the latest technologies to support more than 1500 financial institutions across the globe, and help them in their digital transformation. This partnership with Shufti Pro further accelerates digital transformation for their customers and ensures integrity in their business operations. Financial industry partners of Sopra Banking Software can now utilize the state of the art services of Shufti Pro. 
 "With the combined effort of Sopra Banking Software and Shufti Pro's top-notch identity verification solution, our clients and partners will accomplish streamlining digital customer onboarding, while complying with regulatory requirements. In the long run, it will enable them to drive operational costs down by a large scale with the avoidance of fraudulent access." commented Guillaume Blot, Chief Digital & Innovation Officer – Senior Vice-President at Sopra Banking Software.
CEO of Shufti Pro, Victor Fredung, speaking about this partnership, "We are proud to join hands with yet another partner. Working with diverse businesses like Sopra Banking Software has always been a great experience. We aim to maintain this partnership by providing reliable and high-quality identity verification and KYC services to various financial institutions present on Sopra Banking Software's platform for secure and smooth digital transformation". 
About Sopra Banking Software
Sopra Banking Software is the partner of choice for more than 1,500 financial institutions worldwide.
The rich variety of our solutions, the strength of our conviction and our passion for innovation enable us to support our clients on a daily basis and in their future projects, as well as in their goals regarding financial inclusion.
Our customers, based in over 80 countries around the world, benefit every day from our technologies and software, as well as the expertise of our 5,000 employees.
Sopra Banking Software is a subsidiary of the Sopra Steria Group, a European leader in consulting, digital services and software development. With more than 46,000 employees, the Sopra Steria Group generated a turnover of €4.3 billion in 2020.
For more information, follow us on LinkedIn, Twitter & Instagram or visit www.soprabanking.com
About Shufti Pro 
Shufti Pro is a global identity verification services provider. It offers digital KYC, KYB, AML and face verification services globally. It uses both human intelligence and artificial intelligence in its technology to provide highly effective and accurate services. Shufti Pro verifies identities within 30-60 seconds on average with 98.67% accuracy. It has verified users in 232 countries and territories. Shufti Pro has been the first of its kind to provide identity verification services that cover a large number of countries.