BEFORE YOU GO...
Check how Shufti Pro can verify your customers within seconds
Request Demo
No thanks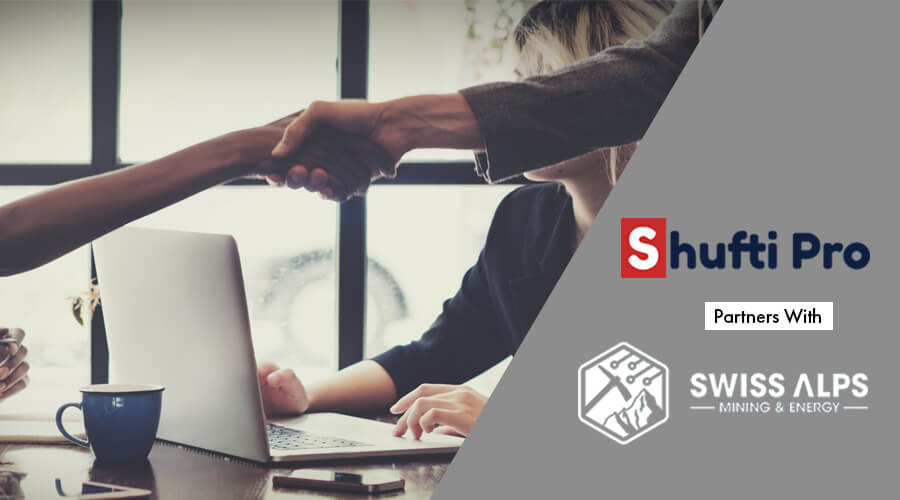 Swiss Alps Mining partners with Shufti Pro for KYC & AML Compliance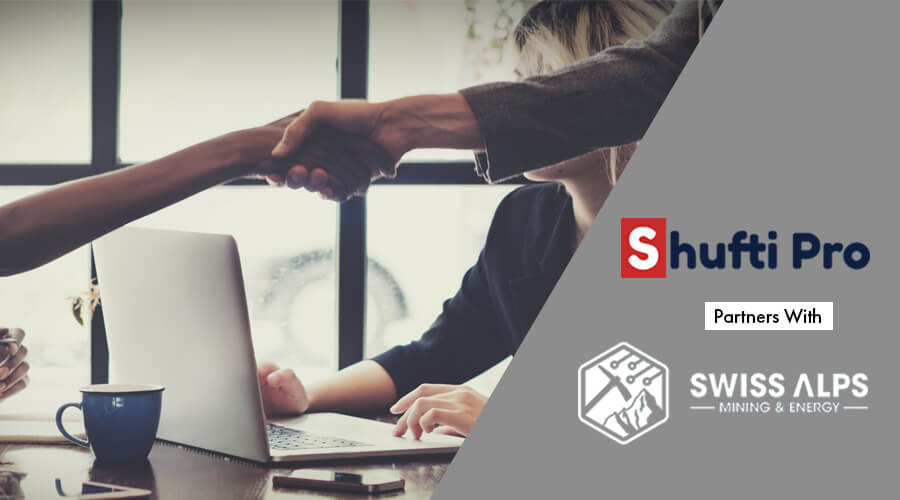 (Bath, United Kingdom – July 16th, 2018) Swiss Alps Mining has partnered with Shufti Pro to avail KYC & AML Compliance services for ICO of its crypto token. A switzerland based blockchain startup, Swiss Alps Mining is a cryptocurrency mining plantation that optimizes electricity consumption in the coin mining process such as Bitcoin, Ethereum, Zcash and Dash.
In order to raise funds for future expansion and product development, Swiss Alps Mining decided to launch a cryptocurrency by the name of Sam. The funds raised in the ICO will be used to finance the development and expansion of the mining facilities and to acquire holdings in hydropower plants. The SAM token is an ERC20 token. It can be used as means of payment within the SAE mining and service universe and will be tradable outside the SAM platform on all relevant exchanges.
In a bid to verify the identity of its investors and to mitigate any financial crime risk posed against its ICO, SAM turned towards Shufti Pro. The swiss startup was impressed by end-to-end ID verification services provided by Shufti Pro. KYC and AML Compliance from Shufti Pro fulfilled all the professional demands of SAM, something that was crucial for the swiss startup. CEO of Shufti Pro, Mr. Victor Fredung had this to say about the joint collaboration between the 2 companies
"Shufti Pro put genuine efforts in understanding the individual needs and demands of Swiss Alps Mining. It was crucial for us to deliver top notch KYC and AML compliance services to make their future venture a success story."
Shufti Pro's industry best processing time of 30-60 seconds to perform identity verification ensured a robust customer onboarding process for Swiss Alps Mining. AML compliance from Shufti Pro made sure that the investors showing interest in ICO of Sam were not red flagged by national, regional or international watchdogs. This was made possible with the help of Shufti Pro's large databank that contains information from 1000 watchlists, sanctions list and Politically Exposed Persons. In addition to that, Shufti Pro performs background checks from 3000 databases maintained by financial law enforcement agencies from around the globe.
SAM was targeting to achieve a global success for its ICO and this also became a vital aspect in selection of Shufti Pro as the verification partner of SAM. Shufti Pro has a global language support which means that documents printed in every language of the world can be verified by Shufti Pro.
Both SAM and Shufti Pro look forward to a mutually beneficial relationship, creating a more vibrant atmosphere for blockchain technologies.
About Shufti Pro
Shufti Pro is an emerging name in verification services and KYC/AML. It was founded on 31st October, 2016 in Bath, UK. The goal of the company is to enable its clients with seamless customer experience, fraud prevention and undeterred revenue generation. The company offers state of the art SaaS, which engages Artificial Intelligence and Human Intelligence. Businesses can now conduct easy digital verification processes with lesser friction and more advanced technology. Currently offering its services for all countries of the world along with Universal Language Support, the company is located in United Kingdom with its global office in Sweden.
Please visit Shufti Pro here.
Shufti Pro Limited
Unit C401, Westfield Shopping Centre,
Ariel Way, London, W12 7FD
About Swiss Alps Mining AG
Swiss Alps Energy AG (SAE) is Swiss Alps Mining & Energy's operating business. SAE is a Swiss startup company in the area of crypto mining and energy, located in Huenenberg, Canton of Zug. SAE plans to start operating crypto mining farms in the Swiss alps in 2018 – a pioneering project. These farms are situated in buildings no longer used by local farmers. SAE will at the same time operate small hydropower plants to produce the electricity needed for crypto mining.