BEFORE YOU GO...
Check how Shufti Pro can verify your customers within seconds
Request Demo
No thanks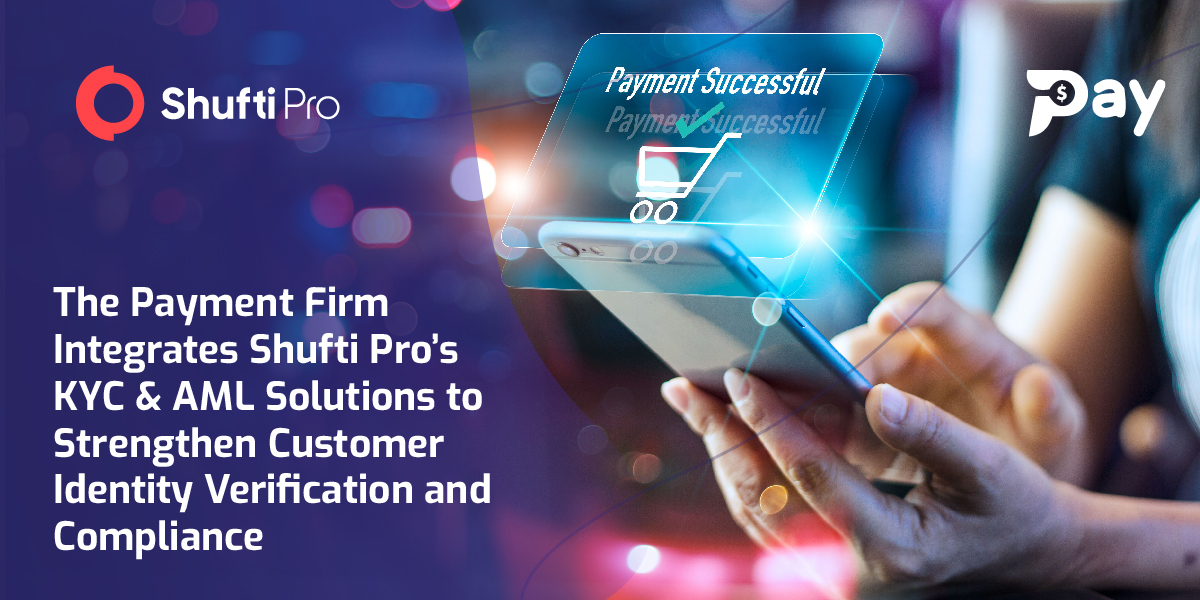 The Payment Firm Integrates Shufti Pro's KYC & AML Solutions to Strengthen Customer Identity Verification and Compliance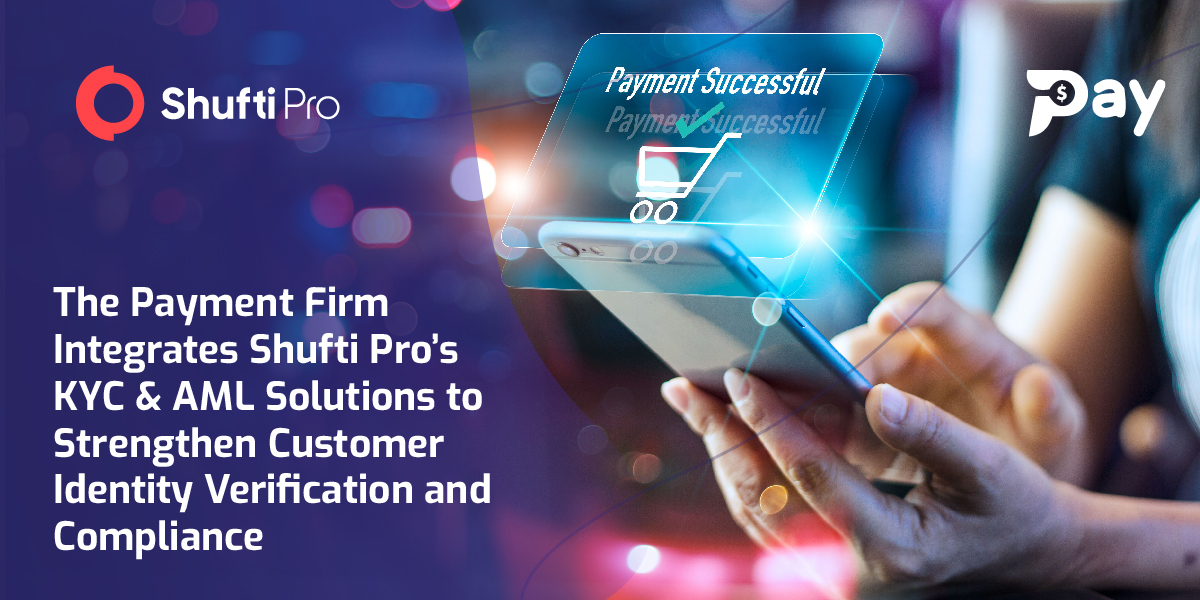 London, UK – Dec 8, 2022 – Online money transfer service provider, The Payment Firm has collaborated with a leading identity verification provider, Shufti Pro, to enable a secure transaction experience for customers. 
The Payment Firm provides its customers with domestic and international money transfer facilities and foreign exchange to individuals and businesses of every size. The company makes transferring funds fast, cost-effective, and convenient with its new Pay App. There's no doubt rapid digitization and globalization have made money transfers across international borders easier than ever before, however, it also comes at the risk of fraudsters exploiting the system as businesses look to expand beyond borders. That is why The Payment Firm has entered into a partnership with Shufti Pro to stay on top of regional differences and regulatory evolution as it occurs. 
In this digital era, when businesses cannot afford to have any loopholes in their security systems, Shufti Pro, a globally trusted IDV platform, offers AI-native KYC and AML solutions to firms worldwide. High customizability, 98.67% verification accuracy, and global reach of its services make it the best choice for businesses across a wide range of industries. Through this partnership, The Pay Firm would be able to prevent identity theft and financial fraud by verifying customer identities while meeting Anti-Money Laundering (AML), Know Your Customer (KYC), and Counter Terrorist Finance (CTF) regulations.
Commenting on the partnership, the CEO of the Payment Firm, Cavit Polat, said: "Shufti Pro is the most efficient and customer-friendly solution that I have come across during my market research. Professionalism and effective client service are very rare and impressive. Our companies are within different jurisdictions under different regulatory frameworks, and I am happy to say that Shufti Pro can provide bespoke solutions to our needs. They always take the initiative to make sure their clients are getting what they need, which definitely falls under "value for money." The ID verification process is thorough, and it means less manual work for our compliance team."
"We are excited to onboard The Payment Firm and aim to maintain this partnership for a long period," said Victor Fredung, the CEO of Shufti Pro. "Customer experience is the primary goal for us hence we will spare no effort in providing the best of our services and customer support to The payment Firm."
About The Payment Firm 
The Payment Firm Ltd is an electronic money institution focused on international transfers. The company also offers domestic money transfers and foreign exchange to individuals, small businesses, and corporations. Based in the UK, The Payment firm LTD is authorised and regulated by the Financial Conduct Authority. 
About Shufti Pro
Shufti Pro is a leading identity verification service provider offering KYC, KYB, KYI, AML, and OCR solutions worldwide. The UK-based company has 5 international offices and has launched a suite of 17 different IDV products since its inception in 2017. With the ability to verify over 10,000 documents in 150 languages, Shufti Pro serves customers in 230 countries and territories. 
For more information, please contact:
Graeme Rowe
CMO | Shufti Pro
[email protected]
+44 7909 447255