How our video onboarding process works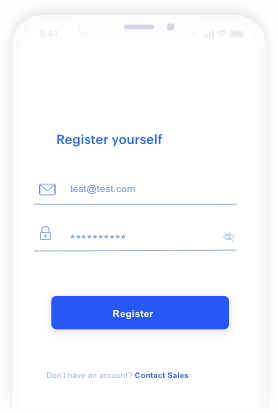 End-user registers
on your platform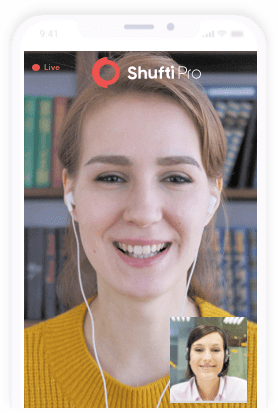 Live video call
with KYC expert
End-user shows the
identity document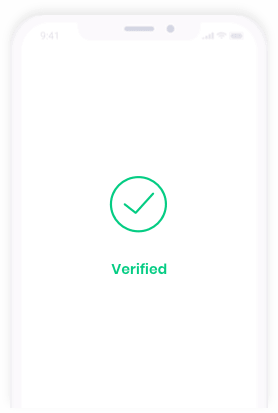 Verification results
are delivered
Shufti Pro's three video KYC models
Regional KYC
Experts
Choose the nationality and language of your human verification expert.
Use your own
KYC experts
For a truly customized process your KYC experts utilize our ID verification software.
Automated AI-
based instructions
How video-chat verification
can truly help your business
High assurance
identification
Video-based KYC ensures foolproof security against spoof attacks, deep fakes, and synthetic identities.
No need to hire
KYC experts
Our KYC experts are experienced in cross-checking global identity documents.
Smart regulatory
compliance
Making it easier to comply with guidelines for video KYC verification of customers.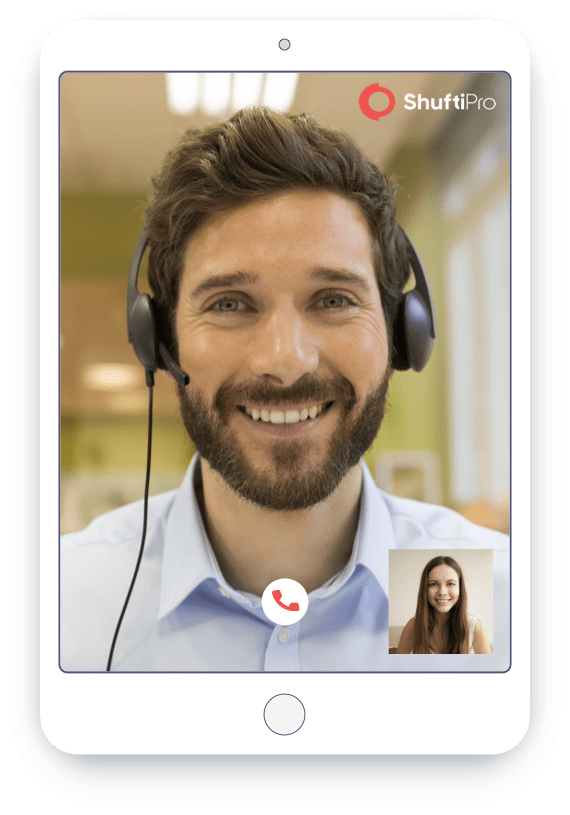 Reason why KYC through
video works so well
Thorough customer onboarding solution
Real-time interaction between KYC expert & end-user
Customized video KYC plans – Choose what you want
In sync with changing KYC and AML requirements
No need to recruit, train or manage staff for KYC
Enhanced document authentication using AI
Cost-effective and streamlined customer onboarding
Explore the significance of video KYC for fintech industry. Download white paper – Fintech customer onboarding through Video KYC.
Shuftify Your Customers Today