BEFORE YOU GO...
Check how Shufti Pro can verify your customers within seconds
Request Demo
No thanks
Luxury goods and high-valued assets are frequently but not always found at the integration stage of a money-laundering scheme, following the introduction of illicit earnings into the legit financial system and the layering process, whether through offshore accounts or other means. However, the integration includes placing the dirty cash in respectable-looking businesses or blue-chip stocks, but luxury items like jewelry, yachts, cars and aircraft are often used by criminals to place their funds to stay away from the regulatory radar. According to the sources, the US luxury goods market will reach a capacity of $51.2 billion in the year 2021. China, the world's second-largest economy, will reach a market size of $31.6 billion in 2026. 
In addition to this, the luxury goods market is also facing sophisticated fraud, counterfeit scams, money laundering and terrorist financing. Thus, know your customer and anti-money laundering procedures need to be implemented on the high-valued transaction to secure the banks and other businesses from criminal activities.
Luxury Goods Market and Financial Crimes 
From jewelers and real estate agents to boat builders and diamond brokers, luxury goods vendors are doing nothing to check if their customers are paying for their high-end products with stolen money.
According to the recent analysis from the anti-corruption organization Transparency International, Tainted Treasures: Money Laundering Risks in Luxury Markets, which found that little due diligence is done on luxury goods buyers, and when regulations exist, they are rarely enforced.
Transparency International is urging governments in high-risk countries, such as China, Japan, the United States, and the United Kingdom, to enact specific rules requiring due diligence for high-risk luxury goods purchases and a designated authority to enforce them.
The extensive use of anonymous shell corporations to mask the ultimate owner of assets, as well as long-standing luxury industry traditions of discretion and confidentiality, are warning signs that lead to a risk of money laundering. High-value commodities are easily transportable in sectors like precious jewels and luxury accessories, but anti-money laundering procedures are lacking.
Despite these dangers, leading luxury markets such as China, Japan, and the United States have only limited anti-money laundering regulations. There is no evidence of successful implementation of anti-money laundering legislation in nations where luxury dealers are at least largely covered, including France, Germany, Italy, and the United Kingdom.
Russian Yacht Seized After AML Enforcement Cooperation Between the US and Spain
Recently, the  US and Spain cooperated in the seizure of a Russian-owned yacht moored in the waters of Spain showing the determination of law enforcement authorities across the globe to make ties and use the powers at their disposal to hunt down Russian oligarchs targeted by sanction.
Andrew Sackey, Stacy Keen and Francis Tyrrell of Pinsent Masons were commenting after the US Department of Justice (DoJ) made public that the mutual action had been taken to seize 'Tango', a 255-foot luxury yacht valued at $90m which is owned by Viktor Vekselberg, a sanctions target in the US, EU and UK. The DoJ has alleged that Tango was subject to forfeiture "based on violation of US bank fraud, money laundering, and sanction statutes".
Thus, this case highlights the interplay between enforcement powers under money laundering legislation and sanctions law.
SMRs Spark Investigations leading to Forfeiture of Illicit Cash and Luxury Cars
Intelligence provided by AUSTRAC has helped the Australian Federal Police and Criminal Assets Confiscation Taskforce (CACT) seized over $2,745,000 in illicit cash and three luxury cars after three separate investigations conducted in Western Australia (WA). As a result, the Court has ordered forfeiture of the cash and assets to the Commonwealth under the Proceeds of Crime Act 2002. This investigation remains ongoing into the source of other funds and the suspect's business activities. No criminal charges have currently been laid in relation to this matter.
Criminals Buy Luxury Cars to Hide Criminal Funds and to Flex – FIC
According to a new report, the Financial Intelligence Center (FIC) has found that organized crime groups in South Africa often buy luxury cars with black money to either hide, launder funds or flex. The FIC is a public entity that works under the Financial Intelligence Center Act (FICA) to secure the country's financial firms.
However, the regulatory authority conducts investigations to identify the money laundering activities and helps the financial service providers to fidget proceeds of crimes while providing the effective supervision and enforcement of FICA.
The report also found that some of the clients are foreign nationals making cash payments to motor vehicle dealers. "Although the nationalities of clients are not always recorded, client identities are often not verified nor verifiable, in some instances a surname or a country of birth indicates the involvement of foreigners. Foreign clients of motor vehicle dealers increase the money laundering risk," the report says.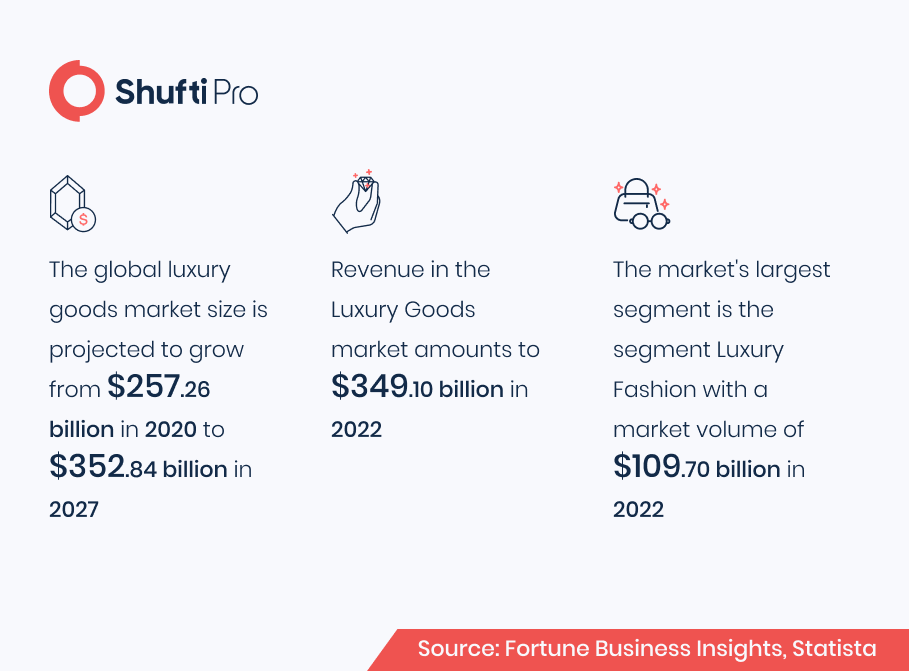 Global Regulations for Luxury Goods Market 
Because luxury items are commonly used by criminals to launder money, there is an increasing demand for unified anti-money laundering and counter-terrorist financing legislation to protect the industry. To stay under the radar, criminals typically invest their unlawful profits in real estate, sports or exotic automobiles, aircraft, and other high-end products. However, this makes it difficult for law enforcement to determine the source of revenue. Stolen assets, on the other hand, find their way into the luxury goods industry. Typically, the things are acquired in different jurisdictions than the laundered monies. However, global financial regulatory groups such as the FATF, FinCEN, FINTRAC, and others have enacted rigorous anti-money laundering legislation to reduce the risk of money laundering.
USA
The luxury goods market must develop Anti-Money Laundering/Combating the Financing of Terrorism (AML/CFT) programmes under USA's AMLA 2020. An effective risk-based strategy for AML for luxury goods dealers and art markets should focus on three primary risk categories, according to AML standards: the client's identification, the provenance of the art object, and the source of the funds used to purchase the item. The country in which the transaction is done; the background of the dealer(s); the location of contracting parties; the backdrop and purpose of the transaction; the manner of financing the purchase; and the assessed value of the object are all essential considerations. Enhanced due diligence may be necessary depending on the kind and magnitude of the transaction, as well as the parties' geographic locations.
UK 
While 5AMLD aims to increase transparency, 6AMLD aims to harmonize the approaches taken by EU member states to combat money laundering by defining the criminal offenses that should be considered "predicate offenses," establishing minimum sanctions, and extending criminal liability to legal entities in addition to individuals.
6AMLD governs entities who trade in art and other luxury goods must be verified if the transaction value or connected transactions in works of art total EUR 10,000 or more. 6AMLD has effectively made anti-money laundering (AML) screening and customer due diligence (CDD) mandatory for all art market participants. In addition, the definition of money laundering has been broadened to include "aiding and abetting," "attempting," and "inciting." 6AMLD also includes initiatives to increase member-state collaboration and impose stricter penalties for AML/CFT infractions.
How Shufti Pro Can Help 
As financial crimes particularly money laundering and terrorist financing are increasingly growing and criminals are making their illicit earnings by investing in luxury goods, thus, dealers are in dire need of staying put with anti-money laundering regulations.
Shufti Pro's state-of-the-art anti-money laundering screening services are ideal solutions for businesses to stay put with the ever-evolving AML regulation regime while screening customers against 1700+ global financial watchlists with 98.67% accuracy in less than a second.
Want to know more about AML screening services?